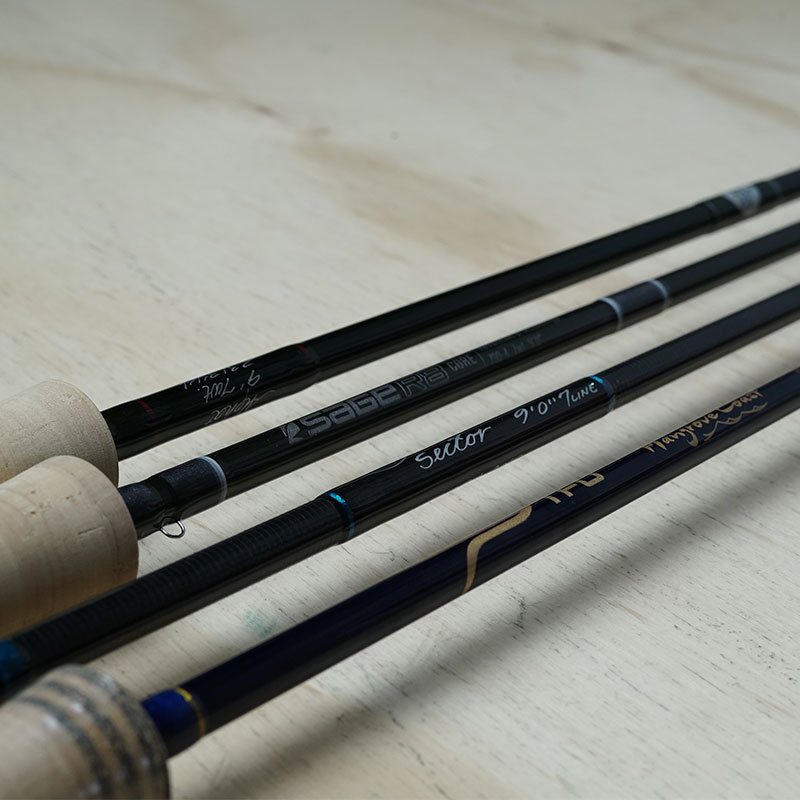 Learn why the 7wt fly is a staple in our lineup and why it is a must-have to fill out any quiver.
by Thomas Nugent • May 25, 2022
---
For a large number of anglers around the country, the 7wt fly rod is their utility tool in their quiver of options. The 7wt fly rod possesses many benefits that are applicable in a huge variety of situations. Whether casting heavy sinking lines, chucking big bass poppers, casting to tailing bonefish, or slinging eggs to steelhead, the 7wt is a rod of practicality and effectiveness.
Why Own a 7wt Fly Rod?
If you're an angler in the Midwest, down south in bass country, in New England, or a fly fisherman who only takes the occasional trip into saltwater, then the 7wt should definitely be on your shortlist of essential rods. The 7wt is a rod that can handle an extremely wide range of applications and just like the 5wt is the utility rod in many geographic locations, the 7wt possesses the same appeal to many Midwestern, Northeast, and Southern anglers.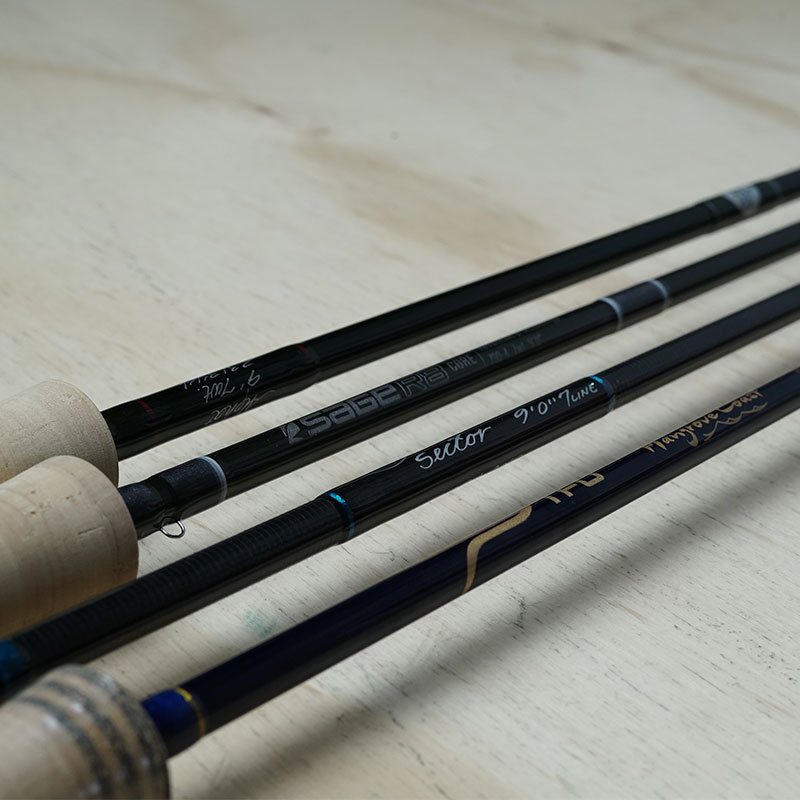 The 7wt is where rods weights are starting to handle larger loads and tackle bigger fish. For saltwater anglers it also represents the floor of weights that can handle fish outside of rivers and lakes. The 7wt rod should be the rod of choice for:
Larger Western Brown Trout
Great Lakes Steelhead
Largemouth Bass
Smallmouth Bass
Carp
Coastal Stripers
Redfish
Pike
Bonefish
7wt Fly Rod for Freshwater
The 7wt rod in a freshwater setting is the ceiling when chasing big brown trout, just right for Great Lakes Steelhead, and for anglers in big bass country it is the perfect choice for chunky poppers and large streamers. If you're considering starting your journey into fly fishing while in these locations, take a long time to consider a 7wt as your first fly rod.
7wt Fly Rod for Saltwater
The 7wt fly rod is gateway weight for saltwater fly fishing but it opens up so many new opportunities that it should be a staple among any saltwater anglers out there. Chasing backcountry Redfish, wading in the marshes and estuaries for Stripers, or hitting the windy flats for Bonefish, the 7wt hits all the right spots for some of the most popular saltwater fly fishing prey.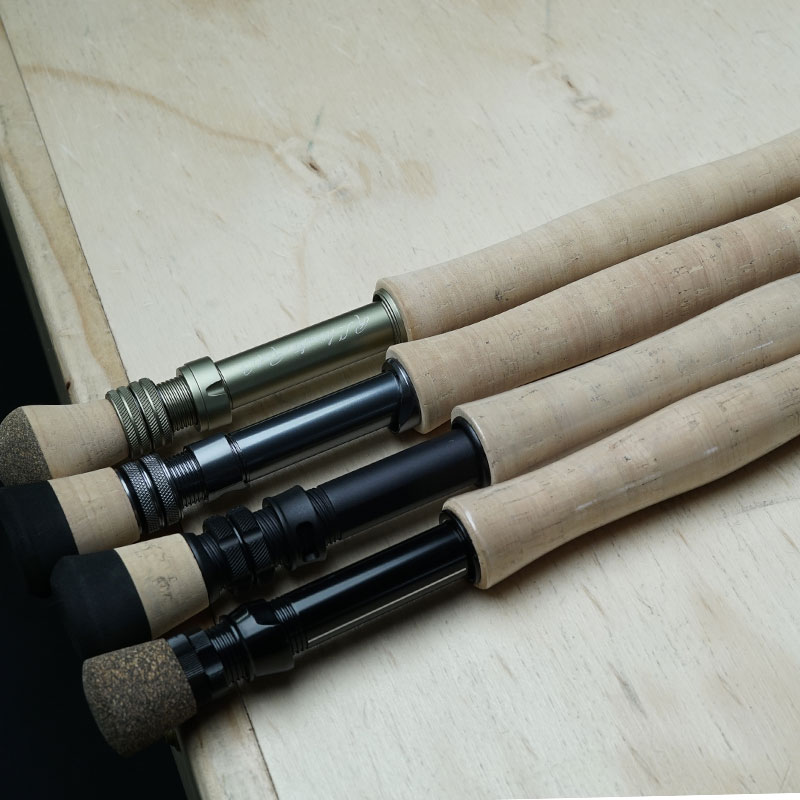 7wt Fly Rod Characteristics
When selecting a 7wt fly rod there are a few characteristics which need to be considered.
Action - Fast action fly rods are sturdy rods with less flex. Fast action rods also offer higher sensitivity for detecting strikes and can be quickly loaded up for assured hook setting. These fast rods also generate highly fast line speed, tight loops, maximize distance, and the ability to throw large flies.
Accuracy - Accuracy is achieved by the archer and not the arrow. When you're in a situation that demands accuracy there is absolutely no substitute. This is why when you're looking to buy a new rod, try to get your hands on one to see which is best for your casting motion.
Power - A must-have characteristic when considering which species the 7wt rod is most likely to see. Long fights with many fish that like to take off in the opposite direction.
Strength - Along with the territory of higher weight rods, the strength of these rods increases because they need to be able to lift heavy lines and large flies. Look for a rod with a strong butt and middle sections to aid in those lifting movements.
ReelFlyRod Pro Staff Favorite 7wt Rods
Sage R8 Core 796-4 Fly Rod - A great choice for an all-around rod in the Midwest. Good for a little extra distance while bass fishing, extra length helps to get up and out while in a canoe or boat, play double duty and take it to grab some lake run steelhead.
Sage Maverick 790-4 Fly Rod - Hit big distances with ease and fight light winds with the perfect amount of punch.
TFO Mangrove Coast 790-4 Fly Rod - A great performance-to-cost ratio and a rod that most anglers can step into and fish well. A rod that will grow with you and you continue to progress as an angler.
Scott Sector 907/4 Fly Rod - Top of the line when it comes to high-performance rods, high line speed and enough punching power for high winds.
G Loomis IMX Pro 790-4 Fly Rod - One of the best at the mid-tier price point, fast line speed, and great lifting power for those heavy sinking lines.
Orvis Recon 907-4 Fly Rod - Highly accurate and extremely durable, a great choice for anglers looking for top-of-the-line performance without breaking the bank.
TFO Axiom II-X 790-4 Fly Rod - Big distances, soft tip, and a quick recovery. Perfect match for anglers that have a quick cadence to their casting style.
Winston Alpha+ 790 Fly Rod - Big lifting power, a sensitive tip, extremely fast line speed, while still possessing that classic "Winston feel". Choice pick for fighting tough tooth fish.
Orvis Clearwater 907-4 Fly Rod - One of the best in the intermediate angler categories and a staple for those that need a rod to fill out an empty spot in their quiver.
If you're considering adding a 7wt rod to your current lineup, please considering reaching out to our knowledgeable Pro Staff who can help steer you into the right outfit. We are very familiar with all of these rods and being right in the heart of bass country we understand the characteristics that make a great 7wt fly rod.
Reach out the fly shop by calling 1-855-434-8472 or email us at [email protected]
---