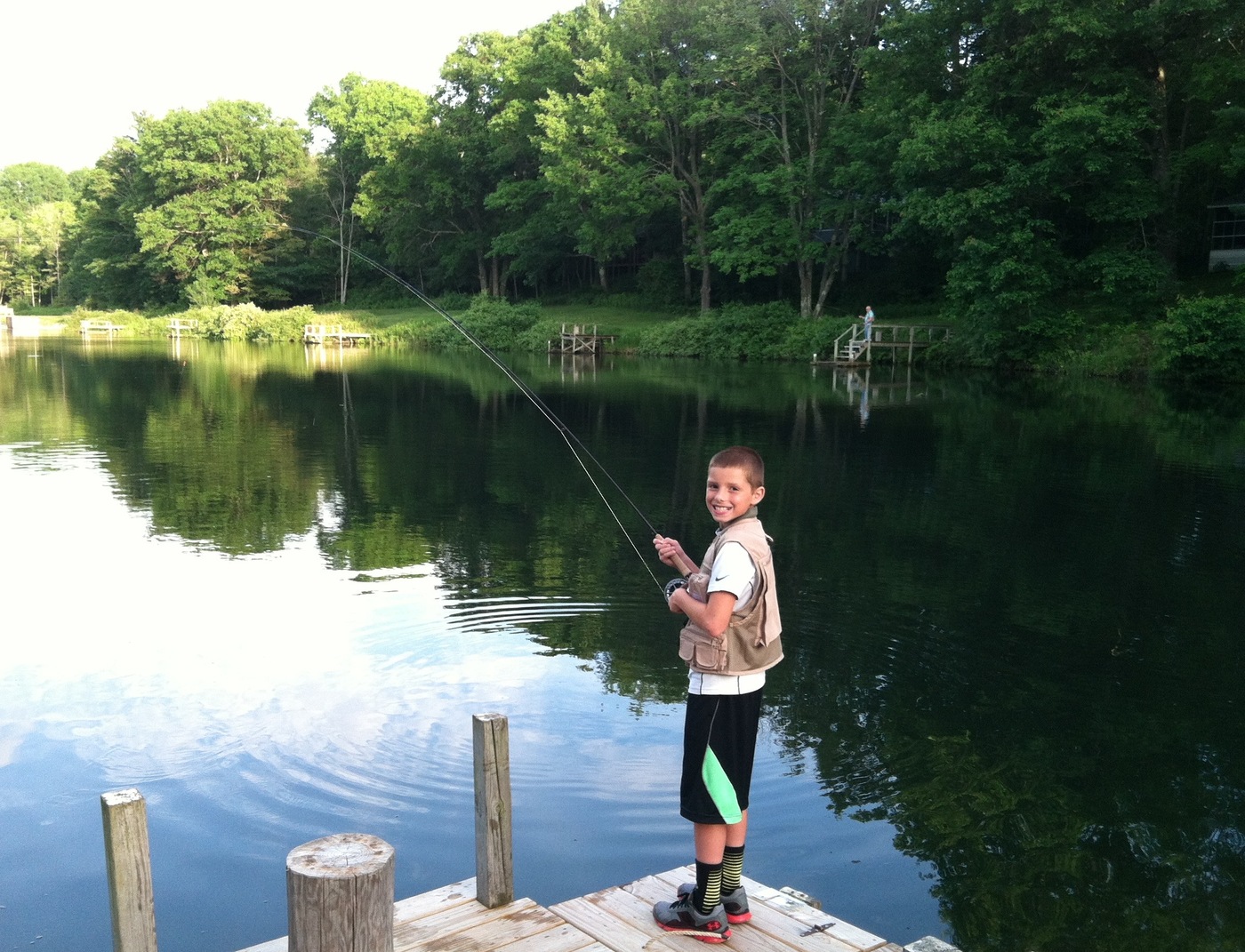 For most of us, our earliest fishing memories involved a can of worms, a bucket of bait, or even a can of corn and a bobber. After all, the fun part of fishing is, well, catching fish. At some point, we progressed into spinning rods and artificial lures as we honed our skills and targeted different species. The natural progression for fishermen and women seeking an additional challenge and developing new skills is learning how to fly fish. Fly fishing involves using artificial flies often made from natural materials to mimic food sources found in the fish's habitat. A specialized fly rod and reel are used with a thicker diameter weighted fly line that loads the rod and propels both the line and the fly to its target. The natural presentation and "action" executed by the angler's skills is what triggers the fish to strike, creating some of the most exciting action and fishing experiences of any type of fishing. Once viewed as a technique solely for trout species, fly fishing has grown to encompass every species imaginable, including tarpon, bonefish, redfish, sailfish, marlin, golden dorado, giant trevally, salmon, steelhead, smallmouth bass, largemouth bass, pike, and musky just to name a few. A recent report by the American Fly Fishing Trade Association estimated that about 4.5 million people in the U.S. fly fish each year. This number was bolstered by a 5.8% increase in fishing license sales from 2011 to 2015. However, the perceived high cost of entry into the sport and intimidating learning curve seem to be factors preventing fly fishing from growing at a faster rate.
The good news is that fishing among youth is on the rise—about 11.6 million individuals ages 6-17 fished in 2017 in the U.S. alone. However, with fly fishing, the aforementioned cost of the rod reel and difficulty of technique mean that youth need a bit of help to enter the sport. One organization filling this role is Cast Hope, which co-founder Ryan Johnston helped start in 2009. Cast hope seeks to "introduce outdoor activities to the underserved kids...to break down...knowledge and financial barriers to the sport." By providing fly reels and instruction to kids who might otherwise never get to try fly fishing, the people at Cast Hope are keeping the sport alive.
Similar work is being done at Next Cast Flyfishers, a camp in Bend, Oregon which was recently featured in the New York Times. Founded in 2011 and led by Karen Kreft, a board member of the organization which runs the program, Next Cast seeks "to pass on a love of fly-fishing and conservation to the next generation." Its 4000-dollar grant from another fishing group in Oregon lets the volunteers buy the fly rods and reels reels and other supplies they need, in the hope that "the youngsters will develop a lifelong love of the sport." If you or a person in your life are interested in getting started fly fishing, ReelFlyRod is the perfect place to start. Our expert staff helps hundreds of beginner fly fishers get started on the right path be generously sharing our knowledge, teaching fly fishing classes, offering casting lessons, and guiding beginners on the local river systems in the Miami Valley. It is not necessary to spend a lot of money to get started fly fishing. We offer a range of high quality beginner fly fishing outfits from $139-$199 from top brands names like Orvis, Redington, Echo, and Temple Fork Outfitters. Please contact us at [email protected] if we can help you or someone you know get started fly fishing.