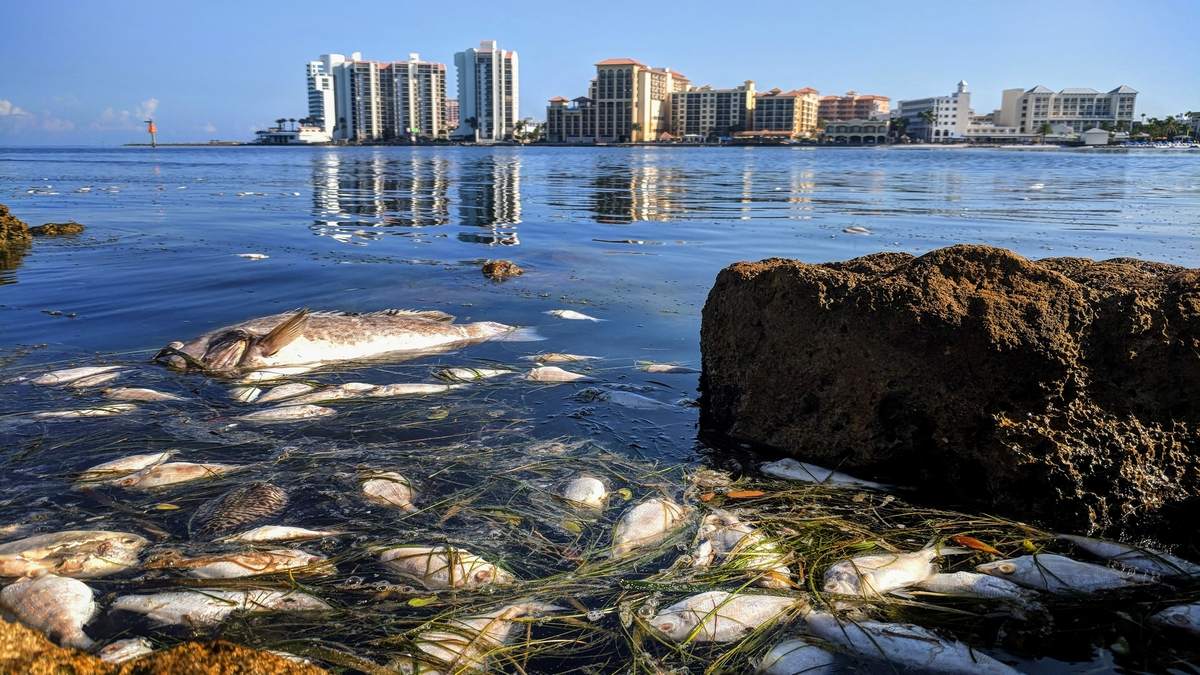 Climate Crisis: Patagonia is in business to Save our Planet
or the past 45 years, Patagonia has been a business at the cutting edge of environmental activism, sustainable supply chains, and advocacy for public lands and the outdoors. Its mission has long been "Build the best product, cause no unnecessary harm, use business to inspire and implement solutions to the environmental crisis."
In just the last few years alone, the company has expanded its used clothing program, amped up its investment in sustainable startups, launched an activist hub to connect its customer base directly with grassroots environmental organizations, and taken the Trump administration to court over its public lands policy. And just last month, CEO Rose Marcario announced it was giving back $10 million in tax cuts to grassroots environmental organizations.
But for Yvon Chouinard, that's not enough. So recently, the 80-year-old company founder and Marcario informed employees that the company's mission statement has changed to something more direct, urgent, and crystal clear: "Patagonia is in business to save our home planet." The key is in its expression of urgency that this isn't just about climate change, it's a climate crisis.
"We're losing the planet because of climate change, that's the elephant in the room. Society is basically working on symptoms. Save the polar bear? If you want to save the polar bear, you got to save the planet," Chouinard says. "Forget about the polar bear, they're toast anyway. So I decided to make a very simple statement, because in reality, if we want to save the planet, every single company in the world has to do the same thing. And I thought, well, let's be the first."
While months in the works, Patagonia's announcement comes as major scientific reports have detailed the consequences of unchecked climate change. The Fourth National Climate Assessment by the White House released just a few weeks ago outlined the potential societal and economic impact, which includes annual losses in some economic sectors projected to reach hundreds of billions of dollars by the end of the century.
The new mission statement impacts every single job in the company. About six months ago, Chouinard gave the HR department some new marching orders. "Whenever we have a job opening, all things being equal, hire the person who's committed to saving the planet no matter what the job is," he says. "And that's made a huge difference in the people coming into the company."
To figure out the best way the company could have the most effective impact, Chouinard and Marcario had to ask themselves questions like, what are Patagonia's resources? Where does the company have influence? And what should it be putting money into? They came up with three key answers: agriculture, politics, and protected lands.
"We're not going to get rid of our cars; we can't even get carbon taxes going," says Chouinard. "But with regenerative agriculture, there's been studies that have shown that if we did our agriculture the right way, we could capture more carbon than we're emitting. Period."
British poet W. H. Auden once noted, "Thousands have lived without love, not one without water." Yet while we all know water is crucial for life, we trash it anyway. Some 80 percent of the world's wastewater is dumped—largely untreated—back into the environment, polluting rivers, lakes, and oceans.
This widespread problem of water pollution is jeopardizing our health. Unsafe water kills more people each year than war and all other forms of violence combined. Meanwhile, our drinkable water sources are finite: Less than 1 percent of the earth's freshwater is actually accessible to us. Without action, the challenges will only increase by 2050, when global demand for freshwater is expected to be one-third greater than it is now.
More than 80 percent of the world's wastewater flows back into the environment without being treated or reused, according to the United Nations; in some least-developed countries, the figure tops 95 percent. In the United States, wastewater treatment facilities process about 34 billion gallons of wastewater per day. These facilities reduce the amount of pollutants such as pathogens, phosphorus, and nitrogen in sewage, as well as heavy metals and toxic chemicals in industrial waste, before discharging the treated waters back into waterways. That's when all goes well. But according to EPA estimates, our nation's aging and easily overwhelmed sewage treatment systems also release more than 850 billion gallons of untreated wastewater each year. That's in a modern, developed country. Imagine what water quality is in developing countries…
How does this all impact our fragile ecosystem, the millions of species of life forms that inhabit these waters, and the enormous variety of fish species in waterways around the world?
Covering more than 70 percent of our planet, oceans are among the earth's most valuable natural resources. They govern the weather, clean the air, help feed the world, and provide a living for millions. They also are home to most of the life on earth, from microscopic algae to the blue whale, the largest animal on the planet. Yet we're bombarding them with pollution. By their very nature—with all streams flowing to rivers, all rivers leading to the sea—the oceans are the end point for so much of the pollution we produce on land, however far from the coasts we may be. And from dangerous carbon emissions to choking plastic to leaking oil to constant noise, the types of ocean pollution humans generate are vast. As a result, collectively, our impact on the seas is degrading their health at an alarming rate. Here are some alarming water pollution facts that everyone on our blue planet ought to know.
Fresh water on earth is only 2.5% of the total water when 70% of the earth's surface is covered by water.
Around 70% of industrial waste is dumped to water.
80% of the water pollution is caused due to domestic sewage.
More than 6 billion pounds of garbage, mainly plastic end up in the oceans every year.
The contaminated water is the main cause of various diseases such as cholera and typhus.
15 million children under the age of five years die every year from diseases caused by drinking contaminated water.
On average 250 million people succumb each year from diseases caused by the contaminated water while according to the World Health Organization and UNICEF almost 2.5 billion people lack access to valuable health conditions.
The nuclear crisis created by the tsunami of 2011, unleashed 11 million liters of radioactive water into the Pacific Ocean.
The same tsunami debris created islands totaling 70 kilometers in length which float in the ocean.
Asia has the highest number of contaminated rivers than any other continent, mainly of bacteria from human waste.
Almost two million tons of human waste are exposed daily to water.
The Ganges river in India is considered the most polluted river in the world and contains dirt, garbage, dead animals and humans.
Underground Bangladeshi water is contaminated with arsenic, which is highly toxic, poisonous and carcinogenic.
20% of groundwater in China which are used as drinking water contaminated with carcinogens.
In America 40% of rivers and 46% of the lakes are polluted and unsuitable for swimming, fishing or any other activity.