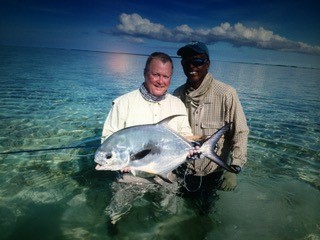 At ReelFlyRod our main focus is to be one of the best Fly-Fishing shops for anglers all around the world. Starting in late Feb to early March, the flats start to warm in our southern states and saltwater fishing begins its new season. Maybe you are someone like me, who will go all out on a fly rod outfit for your local waterways but may only travel south to saltwater fish a handful of times a year. As an outfitter, we found that a large portion of our clients are these exact anglers and developing a saltwater outfit on a budget is important to the wallet and experience. For the start of the saltwater season, our staff selected our favorite "on a budget" outfits that we have fished and think you will enjoy!
Echo EPR Fly Rod Outfit, TFO Mangrove Fly Rod Outfit, Redington Predator Fly Rod Outfit, Echo Ion XL Fly Rod Outfit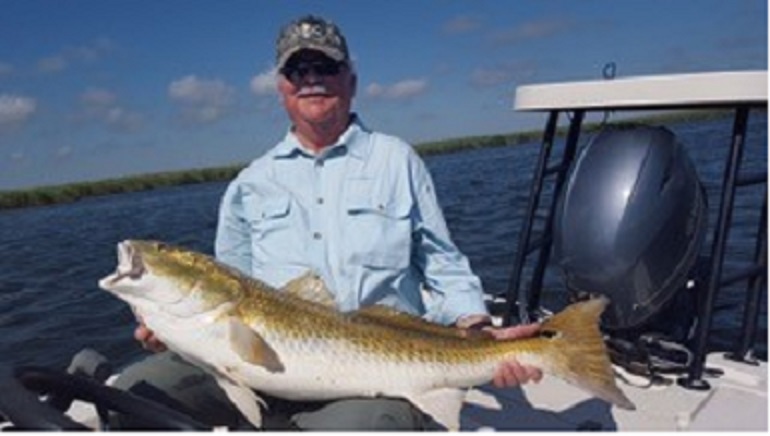 All four of these outfits are perfect for any saltwater fisherman on a budget but want all the amenities that the higher-end outfits have. Starting with the rods, the TFO Mangrove rod is a crisp, responsive, smooth casting medium-fast action rod. Great for tight casting situations where you need to pull the snook or bonefish out of the mangroves. The Redington Predator has been our favorite since its initial inception 7-8 years ago. A faster-action, powerful lifting rod on the market with a price point starting at $299. Spending a few more dollars, our staff thinks the Echo EPR with its superior strength and quick shot ability is our favorite under the $450 mark. A super-fast tip, a powerful bottom section, and the overall stiffness of the rod makes for quick and easy line pickup and launches big flies like a cannon to your target. The EPR is perfect for windy days on the flats chasing bonefish or targeting tailing redfish in the backcountry. However, the Echo Ion Xl for only $169 gives all the other rods a run for their money. Developed by Tim Rajeff, the Ion XL is a powerful rod that is excellent at casting bigger flies, very forgiving on windy days, strong backbone, and gives anglers zero fatigue from casting all day. There is no question that this rod will be your best friend by the end of a long vacation.
Paring a fly reel to a saltwater rod is critical to success. Anglers need to look at finesse and stopping power in drag systems along with durability. Our favorite reel that beats out the competition at the price is the Redington Behemoth for around $139. The Behemoth fly reel features a cast aluminum lightweight design, but really excels in the superior fish stopping drag system. Clients all around the world have all said that this reel can do it all. If you would like to find a reel a step up or two, our staff found it difficult to pick a single reel as many reel manufacturers are building superb reels over $200. However, our choice for a great saltwater reel for under $300 would be the New Orvis Hydros Reel. Built on the same features as the previous Hydros SL, the New Hydros is lighter with a smoother sealed drag system. A reel that you will be able to pass down a generation!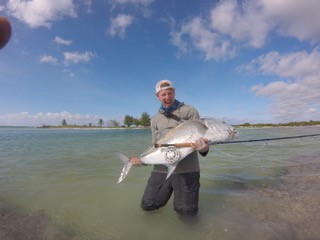 Lastly, with all fly rod outfits, the most important component is the fly line. Many anglers are misinformed about lines or since there are so many options on the market, it is hard to find the right one. The lines we have selected to be the best bang for your buck are Scientific Anglers Frequency Magnum, SA's Mastery Grand Slam, RIO Direct Flat Pro, and finally the Scientific Angler Amplitude Saltwater. All these lines are going to carry larger flies with ease, blast through the wind, and put the fly in the target area. If you're looking for a under $50 option, the SA Frequency Magnum is the big muscular line that can toss bulkier flies and flip split shot. If your trip involves the shot at a Grand Slam, then the SA Mastery Grand Slam is the perfect choice. Our staff has tested this line on many different flats, and we found that for under $100, this line gives anglers the most versatility to changing weather conditions and targeting different species. Like the gear heads we are in the shop, sometimes we want the best of the best. The RIO Direct Core Flats Pro and the SA Amplitude Lines are designed to give the angler the best chance while on the water. With specific tapers for pinpoint accuracy, slickness coatings for quick shots, and easier long bombs, we find that SA and RIO are at the top of their fly line game!
As with all outfits here at the shop, we will always professionally rig the outfit with backing and a taper leader so each outfit is ready to fish immediately. Our staff is very knowledgeable and encourages anglers to call us directly to discuss your new saltwater outfit.
Next week, we'll be diving deep into our best of the best in saltwater gear as the saltwater fishing season is knocking at the door. Again, please follow us on Facebook and Instagram as we will be showcasing the best saltwater gear for 2020! Tight Lines!