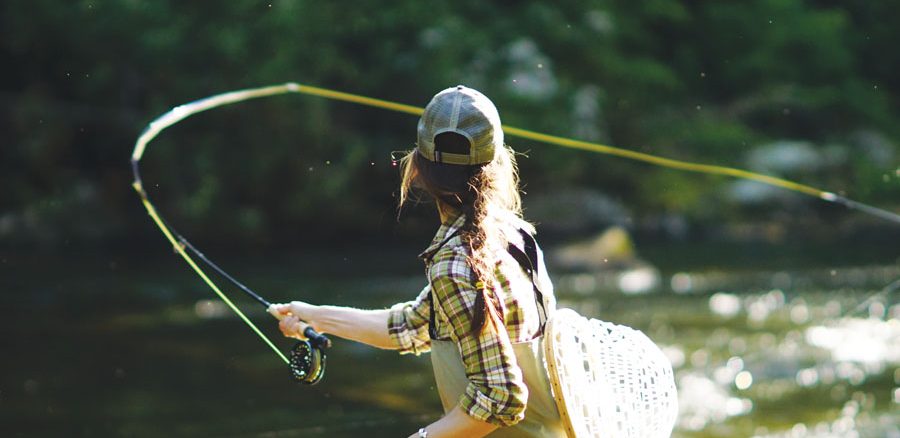 Looking for a new hobby during the pandemic? Fly Fishing is the perfect activity!
While many industries have been pummeled during the pandemic, outdoor recreation sales are booming. In this new Covid world of 2020, fly fishing is experiencing a resurgence not seen since we were mesmerized by the grace and beauty of 'A River Runs Through It.' Fishing overall is on the rise across the USA. Minnesota, for example, is reporting a 26 percent increase in fishing licenses, while Vermont has seen a 50 percent increase in resident fishing licenses.
For many anglers, fly fishing is the next step in their journey to master the water and those species that inhabit rivers, lakes, and saltwater. Fly fishing is irresistible to many anglers because of the challenge involved with imitating nature and fooling a fish into thinking the fly is real and alive. Fly fishing requires an endless variety of techniques, full concentration and focus, a learning curve that never ceases, and puts the angler in some of the most beautiful, scenic places on the planet. Fly fishing is the ultimate fishing challenge and is much more involved than conventional fishing. It is also much more fun! Fly fishing can be done virtually anywhere, for any species, and if often more productive than conventional tackle.
Fly-fishing saw record participation in 2018 with 6.9 million people enjoying the sport, according to Take Me Fishing, a sister brand of the nonprofit Recreational Boating & Fishing Foundation. But those numbers pale in comparison to the 47.9 million hikers who hit the trail during the same year, as reported by the Outdoor Foundation, the philanthropic arm of Outdoor Industry Association.
When the coronavirus hit in March, fishing shops found themselves questioning their futures along with other businesses. But thanks to the Internet, a resurgence in online sales offered a much-needed glimmer of hope. Many outdoors enthusiasts have recognized this is the perfect opportunity to take up fly fishing and get outdoors.
As the country reopened, outdoor recreation has surged, led by the continued shift to online purchasing. At ReelFlyRod, sales volume is up sharply, especially with increased interest from those new to the sport. If you are suffering from Covid fatigue, fly fishing gets you outdoors in a very safe way. It is truly the perfect pandemic activity. Even those who fly fish with friends maintain their distance and fish different holes, runs, or eddies. Social distancing is automatically built in.
Traditionally, fly fishing is on scenic rivers and lakes, but you can fly fish at any suburban pond or urban river. In recent years, fly fishing has become very affordable for beginners. Consider that our #1 selling product is the Orvis Encounter Fly Rod Outfit at just $169. We also offer complete Orvis Encounter packages, which include everything you need to get started with quality gear for $295.
Fly fishing can also improve your mental health. During these incredibly stressful times, time outside is proven to decrease anxiety levels, and fly-fishing in particular has been shown to be both meditative and calming. One silver lining of the pandemic has been increased quality family time. Families are getting on the water together more than ever before. Most families have stayed at home together, so they feel comfortable going fly-fishing together.
ReelFlyRod is one off the most respected and successful fly shops in the USA. We help thousands of new anglers get started fly fishing each year with quality gear and expert knowledge. If you have ever thought, "I always wanted to learn how to fly fish," now is the perfect time. Please reach out to us at info@reelflyrod.com, and we will help you begin your lifelong fly fishing journey.