AHREX SA220 SALTWATER STREAMER HOOKS - 10 PACK
Ahrex is well-known for making the strongest, highest quality saltwater hooks for the avid saltwater angler. The SA220 is a
straight shank, straight eye streamer hook. It's not as long as a traditional streamer hook and made with a heavier wire, so this hook is an obvious choice for almost any fly, and is a great all around saltwater hook
. Available in sizes 1/0 - 10.
A-Steel Finish will not bend

Available in size 1/0 – 10.

Chemically sharpened with small barb

Package includes 10 hooks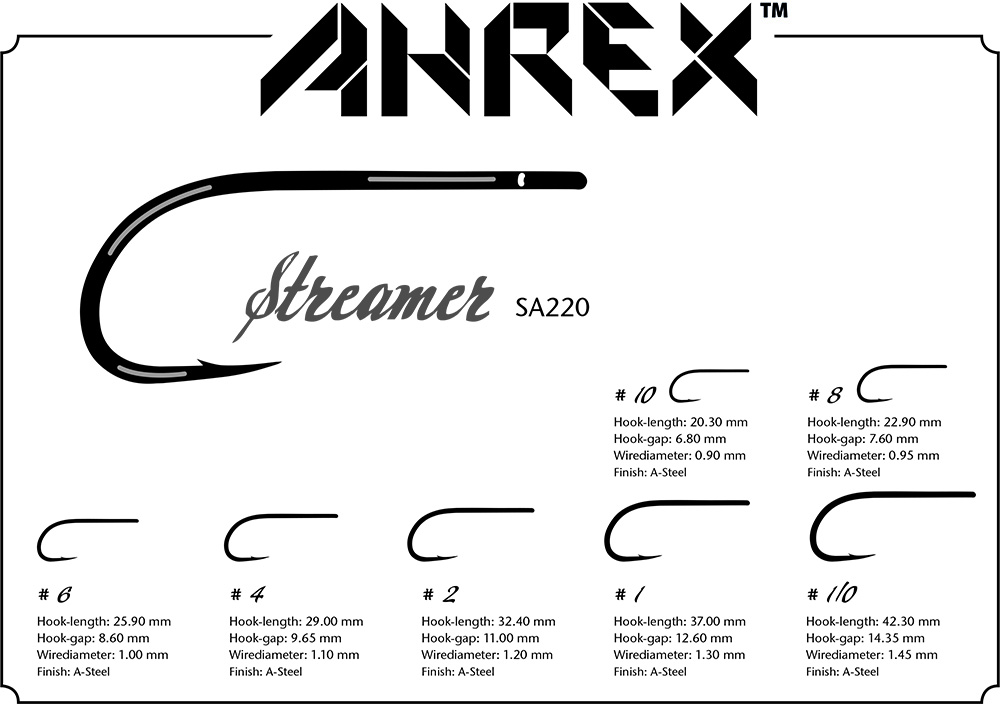 ★★★★★
5.00/5 Stars out of 1 Reviews
Dennis Levin (NYC) | August 22nd, 2022
I've tried other brands but Ahrex is the one I stick to now. They don't rust, and they're super sharp. Premium price for a premium product. Heads up – these seem a little bigger than the equivalent size for other brands.