With supply lines already stretched, we recommend getting all of your gifts for loved ones crossed off of your list as early as possible this year. We've hand-selected some of our favorite gift ideas from over the years and made them into an easily digestible list to help you get your gift buying season off to a clean start. Whether your recipient is a novice to the sport or is a veteran angler, we're sure that there is something on this list no matter what skill level. As always, feel free to reach out to our expert Pro Staff with any questions and we can help you find any potential upgrades or gaps in your outfit.
ReelFlyRod Encounter & Clearwater Outfit Packages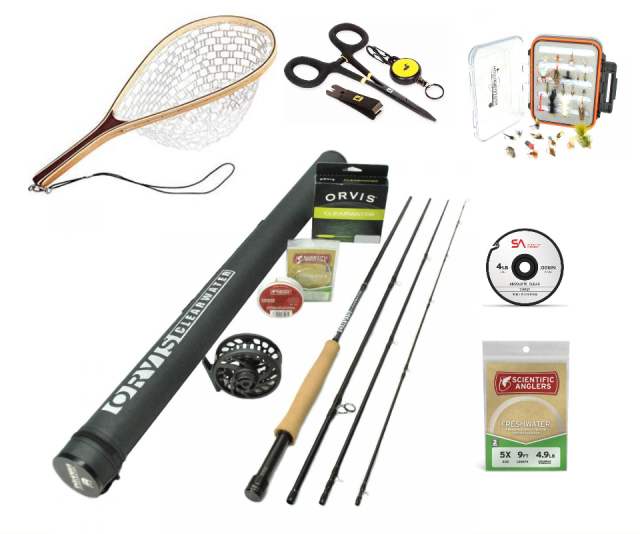 Everything you could ever need to get started in fly fishing.
One of our most popular products and a flagship of ReelFlyRod, the Orvis Encounter and Clearwater Outfit Packages. Specially tailored for the novice and intermediate anglers, our Outfit Packages include everything in a single place. No more jumping around the website hoping that you haven't forgotten anything, we've compiled it all in one place. Each package includes a rod, a line-loaded reel, Loon Hemostats, Loon Zinger, Loon Nippers, a Fulling Mill Fly selection, ReelFlyRod Fly Box, extra leaders & tippet, and a Ghost Net. Choose the outfit based on the target species and we will make sure that everything is set to get your out on the water as fast as possible. The perfect place to get a friend or family member started in the world of Fly Fishing!
Shop our Orvis Encounter & Clearwater Outfit Packages HERE or view the rest of our all-inclusive Outfit Packages from the World's Best Brands in Fly Fishing HERE!
Fishpond Nomad Emerger Net : Redband Edition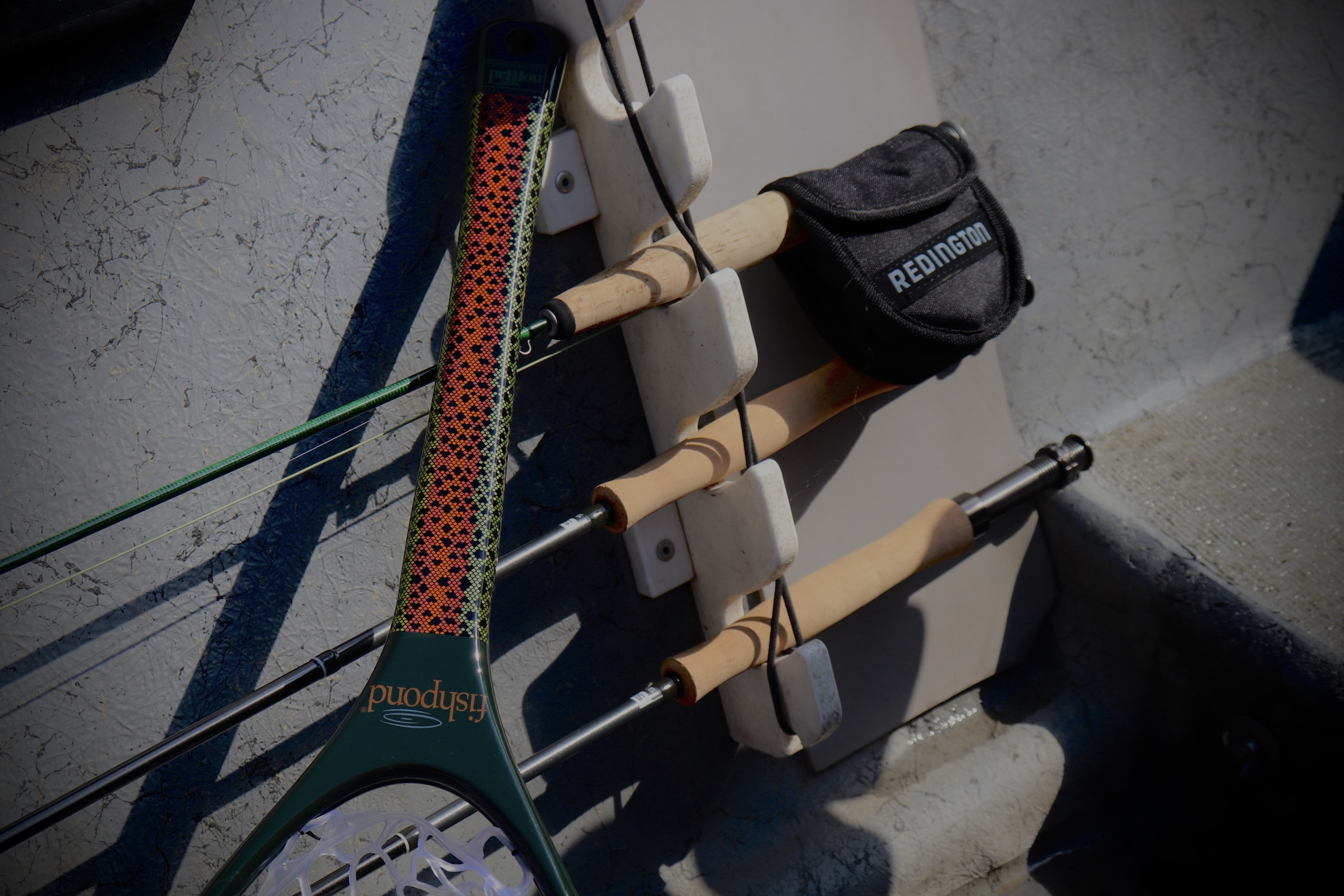 Every fly fisherman needs a net, why not get one that will exceed expectations on the water.
The best selling net from Fishpond's extensive line of fly fishing nets, the Nomad Emerger features the perfect handle length for most all fishing situations. The Redband finish on this net was a limited edition which isn't expected to come back into stock. Nomad Nets are constructed with carbon fiber/fiberglass composite material. The result is a very lightweight and durable net. Nomad Nets are built for the conditions that prevail where great fishing exists; they are waterproof, UV protected, and float like a cork.
Shop for the Fishpond Nomad Redband Edition HERE or browse our wide selection of Fishpond nets.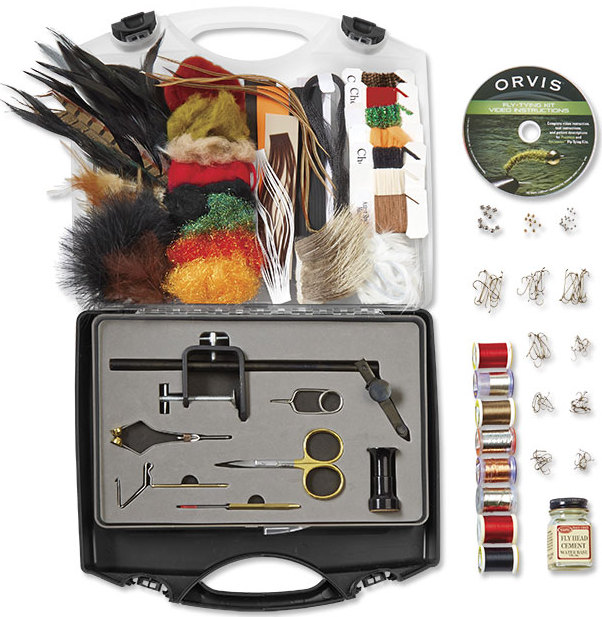 One of the best gifts to receive when you're cooped up inside during winter.
The Orvis Premium Fly Tying Kit has everything that your gift recipient need get started in the world of fly tying. With materials and an instructional DVD included for the most popular flies like: Wooly Buggers, Klinkhammer, Elk Hair Caddis, Rusty Parachute, Flash Zonker, Zebra Midge. The kit comes with enough material to make up to 160 flies from 16 different patterns. With a clamp vice, hackle pliers, scissors, hair stacker, thread bobbin, bodkin, and whip finisher, the Orvis Premium Fly Tying Kit is ready to rip the minute the case is opened.
Shop for the Orvis Premium Fly Tying Kit HERE or view the rest of our fly tying tools, accessories, and vices.
Umpqua ZS2 Overlook Chest Pack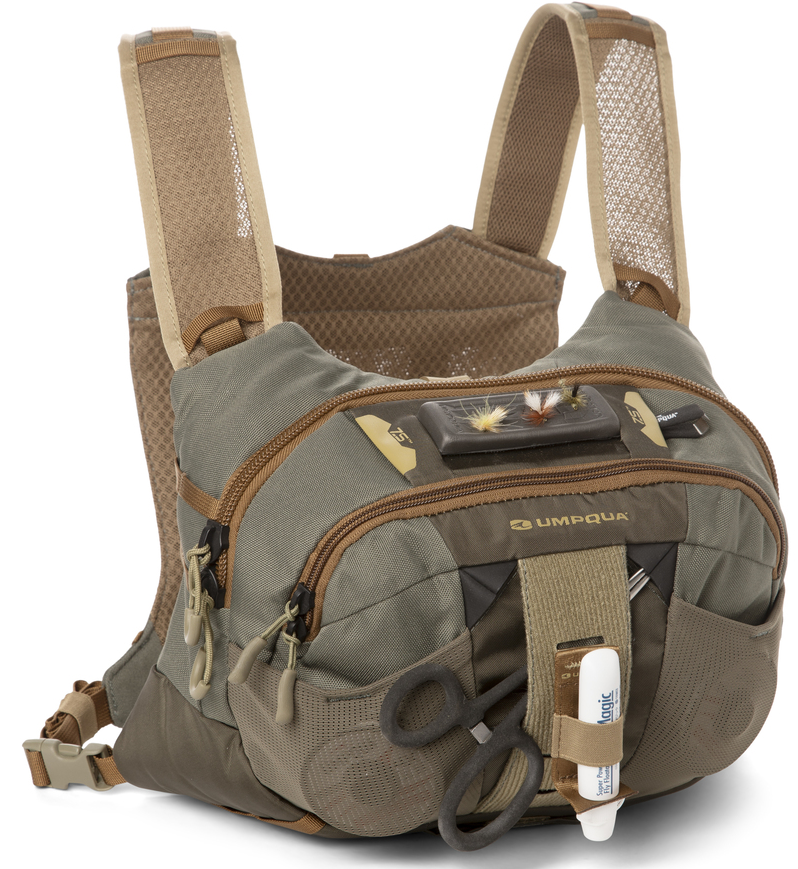 All of your riverside tools right at hand.
The chest pack has gained a nice resurgence in recent years and Umpqua really hit the design of this one out of the park. Exceptionally comfortable and with enough room for all of the gear you will ever need for a full day on the water. The hallmark of the Overlook Chest Pack is the removable back compartment which can take all that you need and more, perfect for those days when you need to pack a sandwich or two to stay on the water longer. Pockets for tippet, a holster for fly floatant, a fly patch, and net holster on the back, the Overlook is the perfect gift for the wading fly angler in your life.

Buy the Umpqua Overlook Chest Pack HERE or view the rest of our stock of Chest Packs, Slings, Backpacks, and Vests HERE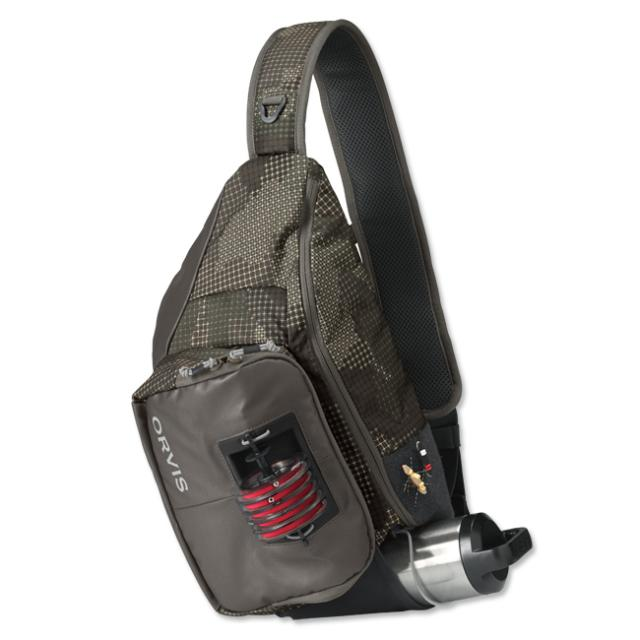 Our and Orvis' best selling sling pack.
One of the more popular slings on the market that won't break the bank. The Orvis Sling pack comes with a litany of features that are uncommon in similar sized slings. Comfortable to wear during longer days on the river due to the wide shoulder strap. Easy to access features like the external tippet bar holder, zinger pass-through, water bottle holder, as well as hemostat storage and fly patch on the front strap. The Orvis Sling pack combines all the most desirable features and necessary amenities in a smaller package perfect for those tight streams and shorter days.

Grab your Orvis Sling Pack HERE or view the rest of our Packs, Vests, Backpacks, and Slings HERE.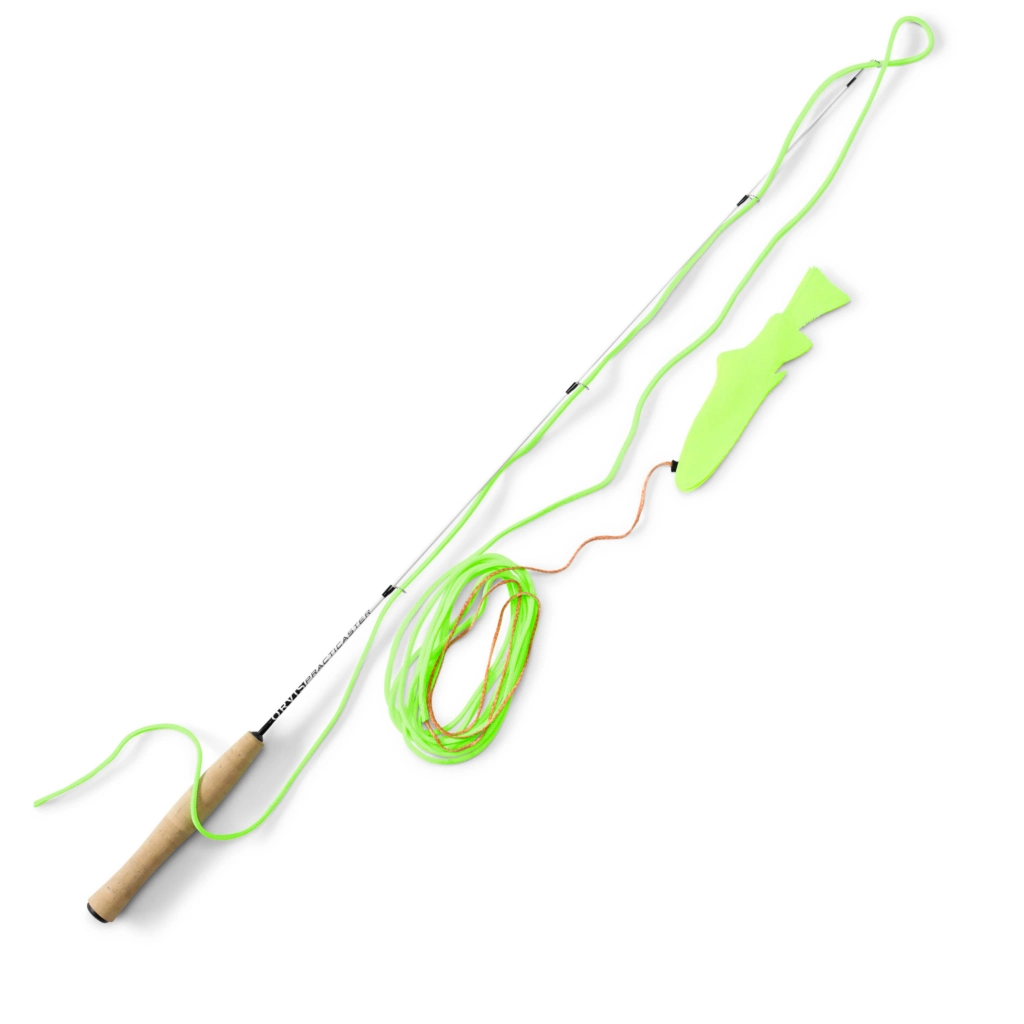 Being cooped up over the winter and away from the water is never fun, keep up on your casting skills with this nifty tool.

Practice fly casting anywhere including the comfort of your own living room with this practice fly rod. Practicaster perfectly imitates the cast and allows you to develop and improve the exact motion used in a real cast. You can immediately see results and understand the correct motion for perfect timing and loop formation. Carry it anywhere, practice anywhere, and see immediate improvement.

Stocking Stuffers
Not sure what your gift recipient already has? No worries! Here's a lost of small stuff of which every angler loves to have more.
Loon Essentials Kit - After harsh days and constant use on the water it's always nice to have a fresh pair of hemos, sharp nippers, and a reliable zinger.
Fly Selections - No one likes to admit it but we all lose more fly flies than we let one.
Fly Boxes - A gift with which you can never go wrong.
Fishpond Confluence Net Release - Keep one of your most important pieces of gear easily in reach and not accidentally floating down the river.
Loon Fly Dip - All trout and dry fly anglers will definitely appreciate this gift.