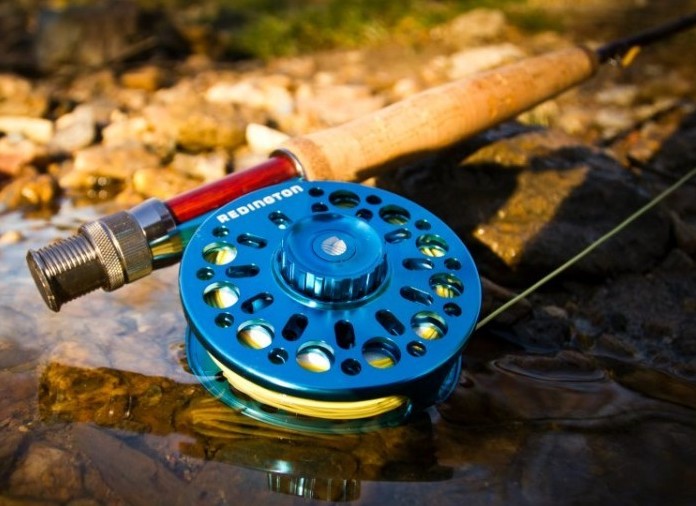 Expert advice on choosing the Best Fly Fishing Combo for Beginners: The ReelFlyRod Pro Staff helps hundreds of new anglers get started fly fishing each year. We also fish all the gear in the shop on a regular basis, instruct group and individual casting lessons, and guide many newer anglers for trout, smallmouth bass, and steelhead. Our crew of 7 has over 60 years of fly fishing experience for virtually every species on the planet. There is a mountain of information out there regarding fly rod and reel combos, much of it misinformed, misleading, or just plain incorrect. The quality and performance of packaged fly rod and reel outfits has improved significantly over the years, so there are a lot of great options to choose from, and you will save money by going this route. You will also have a setup that is specifically designed to work well together. That being said, there is a lot of junk out there, especially at the big box stores and at unqualified retail outlet. It is wise to restrict your search to the top, reputable fly fishing brands.
To make sure you are getting a quality combo that is appropriate for your needs and get started on the right path, your best bet is to visit or call a fly shop. These specialty fly fishing retailers know everything there is to know about fly fishing, and are an invaluable resource to help you shorten the learning curve. If you are tempted to "go cheap" and save a few bucks, just remember - you get what you pay for. When that bargain fly rod combo doesn't perform well or breaks - you will be frustrated beyond belief and looking to upgrade your gear (as you should have the first time). In the end, it is not such a good bargain for you.
Below is a list of the Best, High-Quality Fly Rod Combos for Beginners in each of the following price ranges. These outfits selected by our Pro Staff include durable, reliable reels and high-quality fly lines, which is extremely important. These rods all range from medium to medium-fast action, so they are all easy to cast. If you need any assistance selecting the perfect fly rod and reel outfit for your budget, please give us a call toll free at 1-855-434-8472 or email info@reelflyrod.com. We'd love to help you get started on the correct path, and with the proper gear!
Below $200 - High quality, performs well, entry level
$200-$350 - Superior performance, higher quality reel and line
$350-$550 - Top-tier performance and quality, you will not outgrow
BEST FLY ROD COMBOS : BELOW $200

1. Redington Path II Fly Rod Combo : $189.99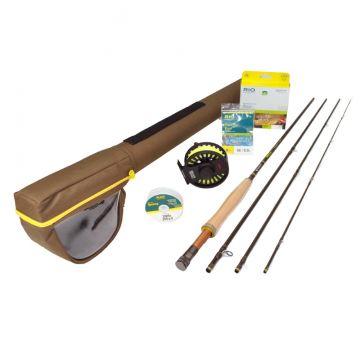 2. Orvis Encounter Fly Rod Combo : $169.00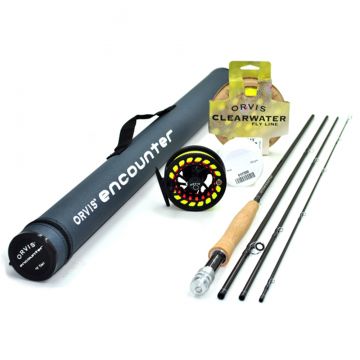 3. Echo Base Fly Rod Combo Kit : $169.95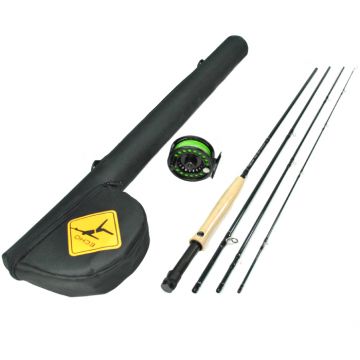 4. TFO NXT II Fly Rod Combo Kit : $179.00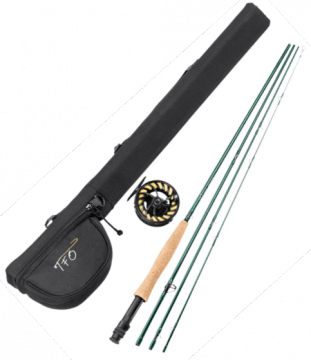 BEST FLY ROD COMBOS : $200 - $350

1. 2019 Orvis Clearwater Fly Rod Combo : $311.00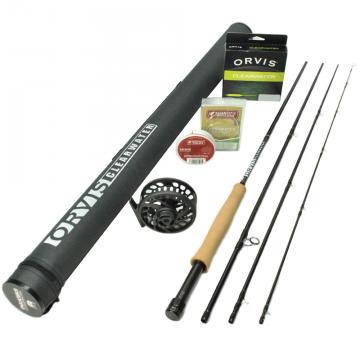 2. Echo Carbon XL Fly Rod Combo : $289.00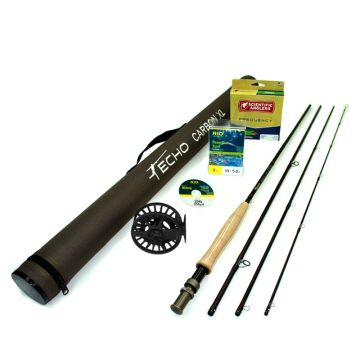 3. TFO PRO II Fly Rod Combo : $309.95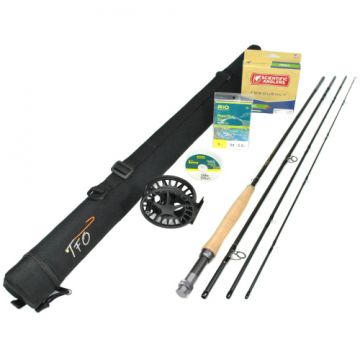 4. Redington Classic Trout Fly Rod Combo : 315.00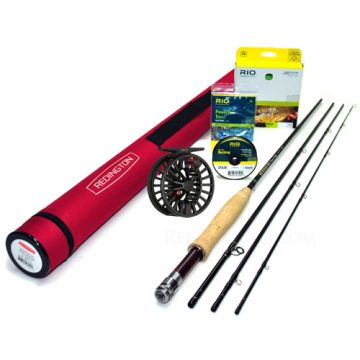 BEST FLY ROD COMBOS : $350 - $550

1. Sage Foundation Fly Rod Combo : $550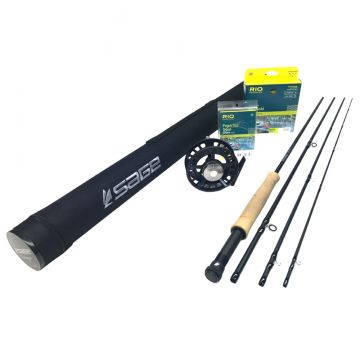 2. Redington Hydrogen Fly Rod Combo : $429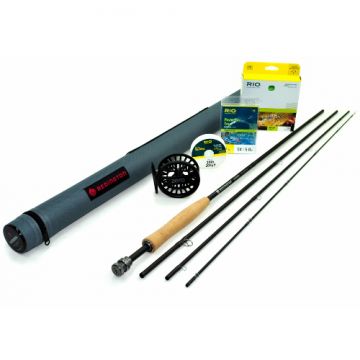 3. TFO BVK Fly Rod Combo : $439.95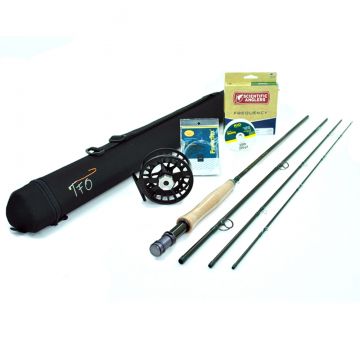 4. Echo Dry Fly Rod Combo : $369.00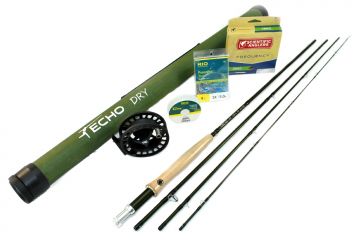 ReelFlyRod carries the largest selection of beginner fly fishing combos you will find anywhere, most of which you will not find anywhere else, and always at the lowest price. We specialize in helping newer anglers get started fly fishing, with a friendly Pro Staff of experts to help you, and exceptional customer service. We are here to help you maximize your enjoyment of your time on the water. Shop the World's Largest Selection of complete Fly Fishing Combos and Outfits easily by Brand, Price, Species, Rod Weight, Rod Length and more!