Fly fishing serves as a great microcosm for the lessons which Fathers hope to impart upon their children: Patience, Perseverance, Awareness, Problem Solving, Healthy Competition, and being Present in the Moment. If you're a father, or really any parental figure, that wants to teach some of these life lessons to your children, there is no better place than on the water learning to fish.
Dads around the world spend tireless hours watching over us and sometimes they just need some time alone to collect themselves. The rivers, boats, streams, and lakes provide the perfect place for fathers to heal and relax. If your dad is notoriously hard to shop for, then consider going the sure-fire or small consumable gift that you know he will frequently be using. It's always a safe bet to grab small gifts like leaders, tippet, floatant, and flies which are an especially good idea. Maybe avoid the tie this year.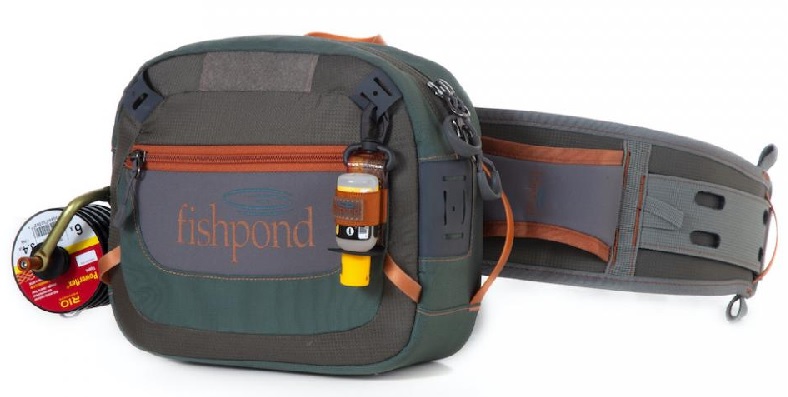 The newly redesigned Switchback Belt System 2.0 sits on the shoulders of its predecessor and adds to a long list of award-winning features. Adding additional storage has never been easier with our new quick-release rail system. Simply detach the speed clip, slide on a Thunderhead Submersible Pouch, Canyon Creek Chest Pack, or other compatible systems, and you're ready to hit the water.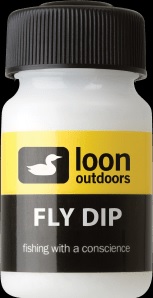 The best name in the game when it comes to dry fly floatants. Loon has many options of floatants available for every type of dry fly used today. Check out our YouTube video breaking down every floatant from Loon Outdoors and which floatant is best on which fly.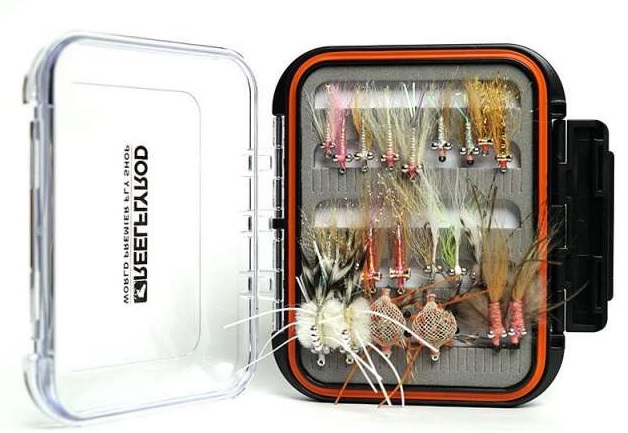 A great idea if you know what species of fish that your father targets, if there's one thing that a fly fisherman can never have enough of is flies. If you purchase an RFR Fly Selection our knowledgeable Pro Staff will tailor a highly polished fly box just for your dad!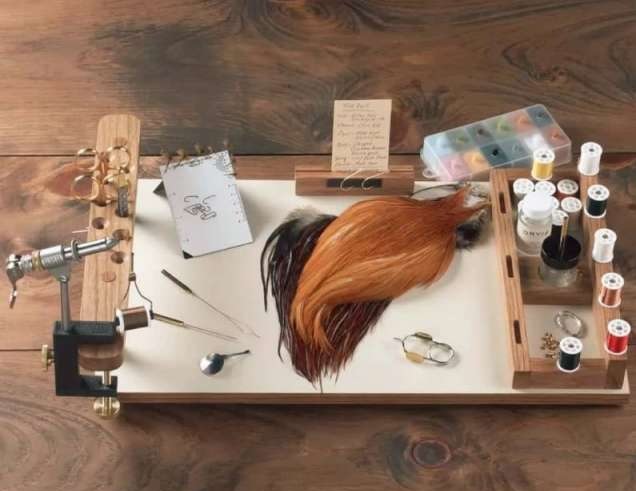 For the fly tying father that can't keep his workspace clutter free. A portable fly-tying caddy with a place for everything. Organize your work surface and make your tying time more productive. Stained red oak base and arms with a laminate, 12" x 15" work surface that makes spotting materials and cleaning easier. Ten holes on the arm for tools. Cement jar hole and seven pegs for thread, wire, etc. C-clamp adjusts for left- or right-hand tiers. Card holder for tying recipes. Magnetic strip for flies and hooks. Rubber feet protect work surfaces. Made in the USA.
Another tried and true gift for fly fisherman. These consumables go fairly quickly and it's something that you can easily forget to replenish when you're gathering your gear together.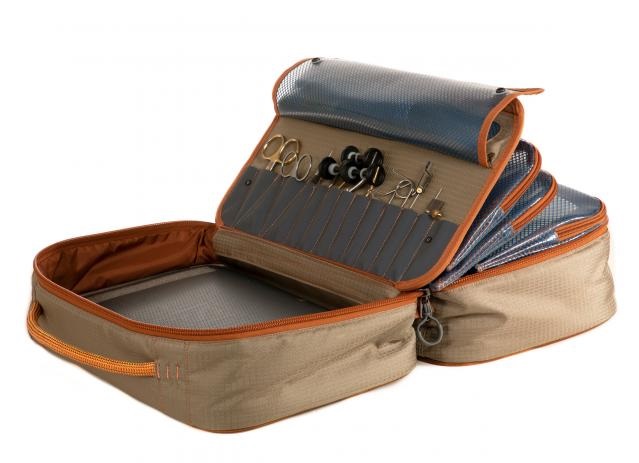 If you've got a Father that is really into tying his own flies, but just can't seem to stay organized or he keep losing that one material, give serious consideration to the Fishpond Tailwater Tying Kit. Maybe you're hearing complaints about how the dining table is always cluttered with tying materials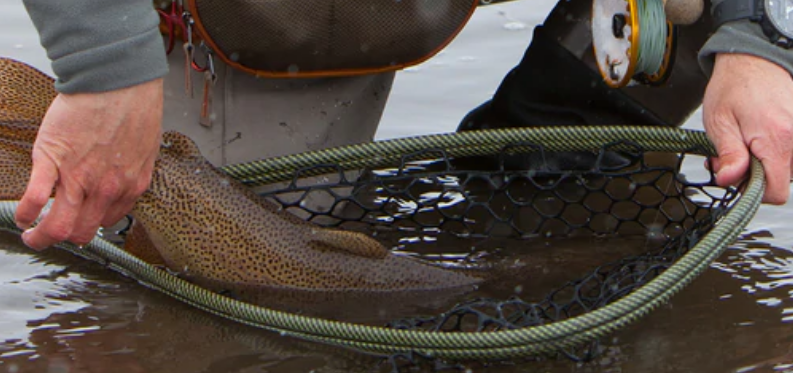 The best of the best when it comes to fishing nets, Fishpond has an appropriately sized net for every occasion. Every Fishpond Nomad Net is constructed with a carbon fiber and fiberglass composite that makes them extremely durable and lightweight. Each net also comes standard with a rubber net to keep the protective slime coating of fish intact when landing.

One of the most important tools for wading safely. As guides, we encourage all anglers to use a wading staff no matter the age or river experience. The Ripcord design was adapted from avalanche probe technology. Quick and easy to use, but can easily prevent a wading disaster. Four-section collapsible wading staff assembles in seconds.
Everybody loves a good taco. The same goes for this guide-favorite Taco Bag. Powered by PU-coated 600 denier ballistic nylon-shell fabric, ingredients include a large circular design that swallows two pairs of dripping waders and their muddy boot companions. Great for those dads on the go that want to pack and store their waders and boots all in one easy to haul around place.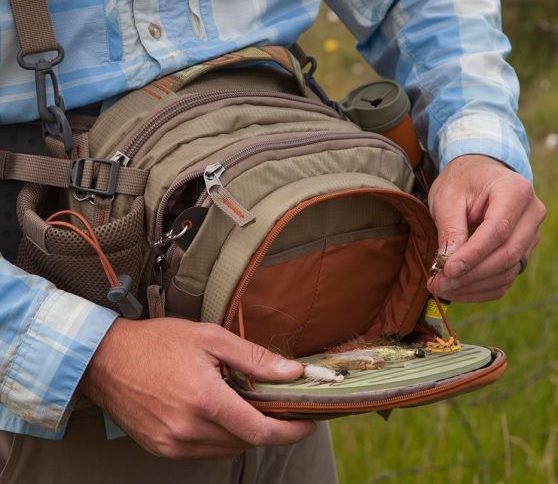 The Fishpond Waterdance Guide pack is used by more professional guides than any other on the market. Considered the "ultimate" Lumbar Pack with its two zippered main compartments and Signature "zip-down" Fly bench, the Waterdance guide pack accommodates extra gear and accessories for long days on the water.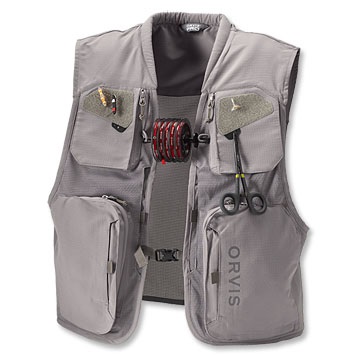 For anglers who prefer the traditional self-contained feel of a well-stocked fly-fishing vest, the Clearwater Mesh Vest offers modern, lightweight construction and subtle, but significant convenience features at a remarkably reasonable price. A classic design with all of your flies and streamside tools at hands reach.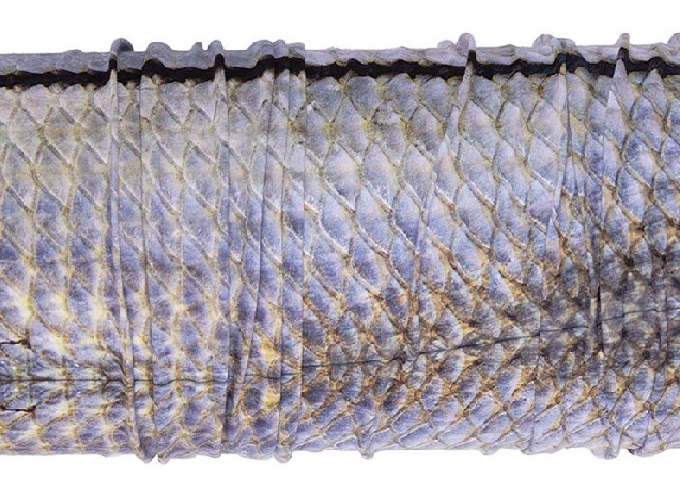 Built for ultimate sun protection, BUFF Headgear can be worn twelve different ways to prevent sun damage. From balaclava, headband, to neck gaiter, BUFF features UPF 50 protection from the sun.
Still not sure what to get that fly fishing dad? Consider a gift card so he can get exactly what he wants for his adventures. Personalize a message for the recipient of your gift.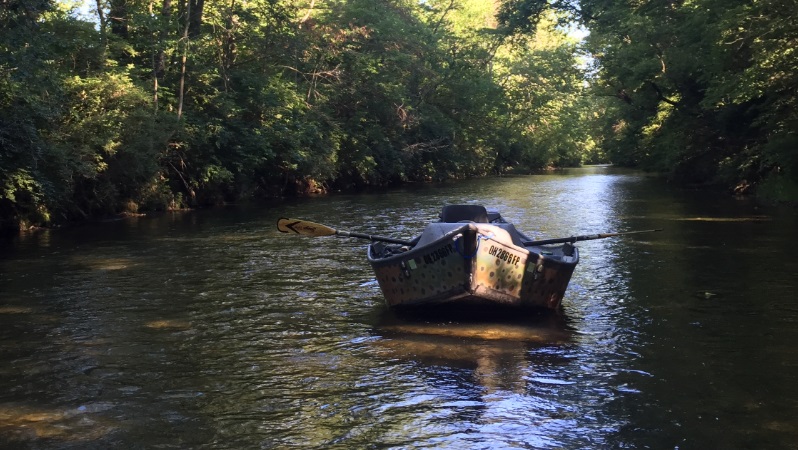 If you're a local to the Miami Valley area, ReelFlyRod is proud to offer our own guiding services in all the local waters. We'll take your dad out for a day of fishing on the Mad River, the Great Miami, the Stillwater, Twin Creek, Caesar Creek or the Little Miami River.
If you're not entirely sure what gift to give for Father's Day, you can easily shop by species on our website. If you know what species of fish that your dad likes to target, reach out to the shop and we can point you in the right direction and get a great gift for that father in your life.
We look forward to helping you fish your home waters. If you have any questions, please do not hesitate to contact us by phone at the fly shop at 937-434-8472 or by email at [email protected]