The choice for the next ReelFlyRod Angler of the Month was an easy one for February. Bobby Arnold is an avid fly fisherman down around the Great Smoky Mountains, mainly targeting local trout waters. Bobby has been a dedicated customer of ours the last couple of years and we are always happy to hear about his latest catch or see the latest photos from Tennessee waters. Read our interview with Bobby below to learn more about this accomplished trout angler.
Once again, "Congratulations!" and a special "Thank you" to Bobby Arnold for taking part in the Angler of the Month Program.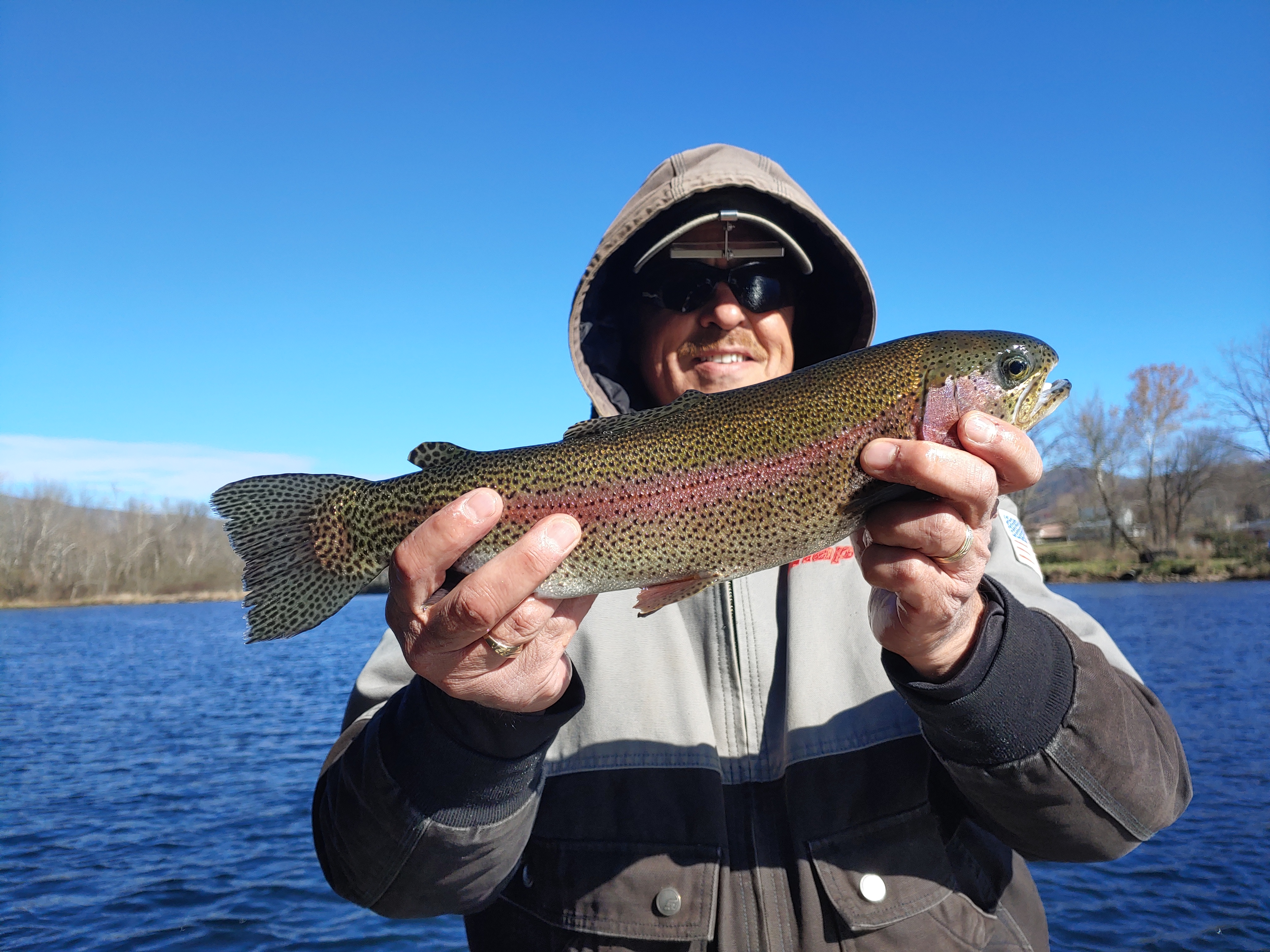 Where are you located and which bodies of water do you fish?
I'm located in Knoxville, Tennessee and the bodies of water I fish are the Clinch, Tellico, Watauga, and South Holston rivers and the Great Smoky Mountains National Park Rivers as well.
What Species do you target? Which do you target most?
About the only fish I target anymore are Trout.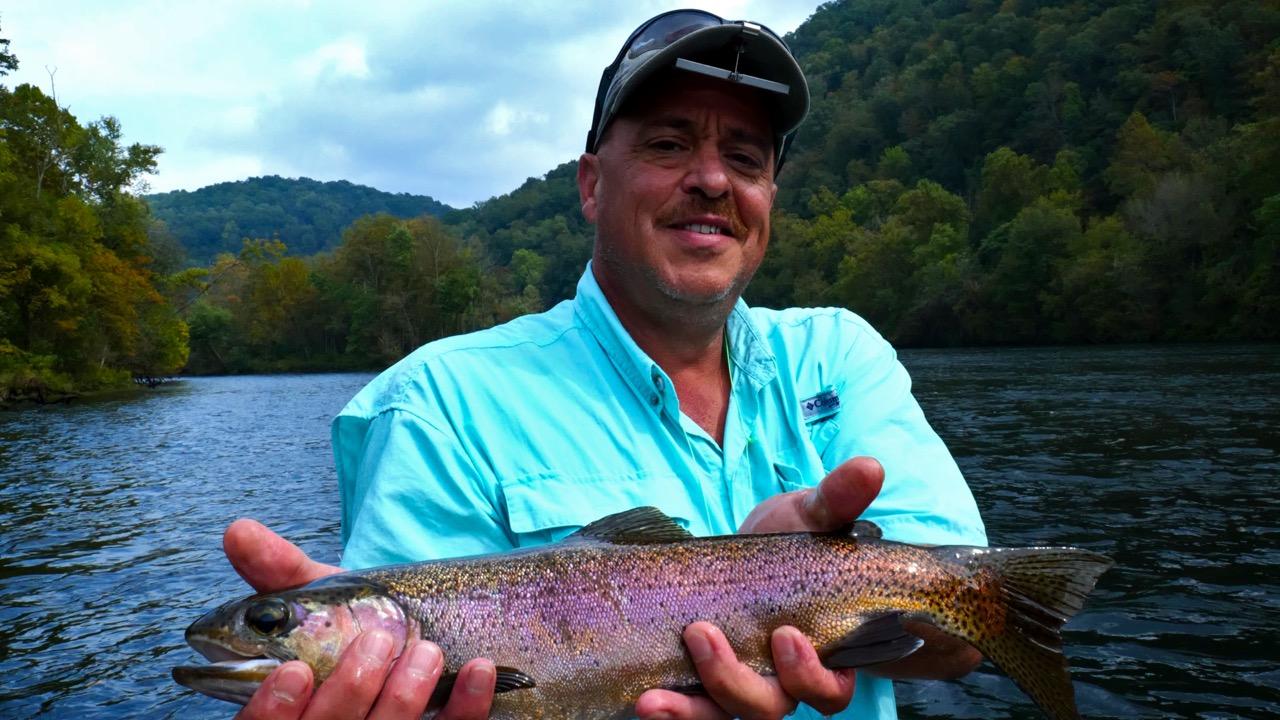 What gear is used to pursue that species?
The gear I normally use is my TFO Blue Ribbon 9' 4wt, my Syndicate Pipeline P2 9' 3wt and my Echo Trout series 9' 5wt and the reels I use is a Redington Rise 4wt, Nautilus XM 5wt and a Lamson Guru and Scientific Anglers fly line Amplitude Infinity.
Can you tell us how many days you spend on the water?
I normally spend between 50 to 75 days a year on the water and sometimes even more. I started fishing as a small kid so at least 45 years (1976).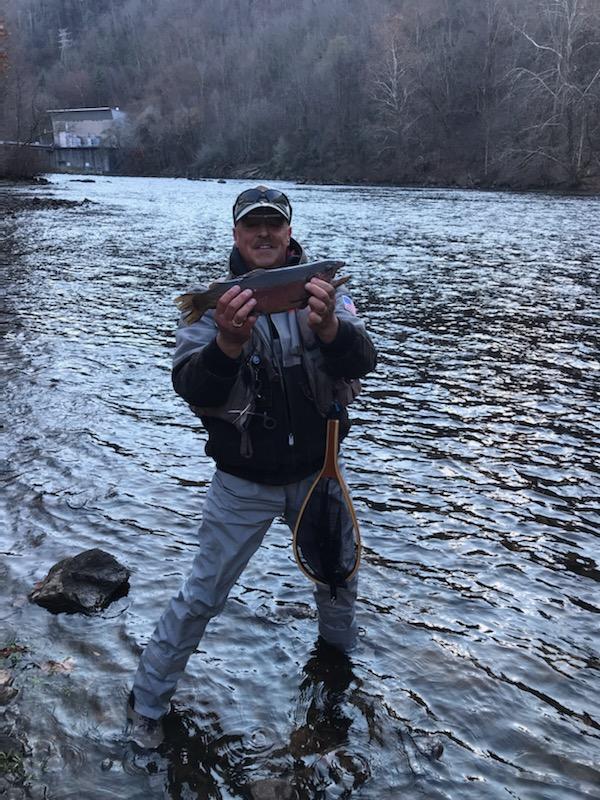 When did you start fishing?
I got started into fly fishing about 2 years ago, I was on vacation for nine days fishing and wasn't catching much on the standard spinning rod and I see all the other people fishing with fly rods and were just burning it up catching fish. So, when I got home, I got online looking at fly rods and ReelFlyRod popped up and I called and talked to Ryan and have been loving it ever since.
Can you explain what you get out of fly fishing?

What I get out of fly fishing is one of life's biggest learning tools " PATIENCE" and appreciating what so many people have given their life for is our freedom and having the wonderful waterways to fly fish.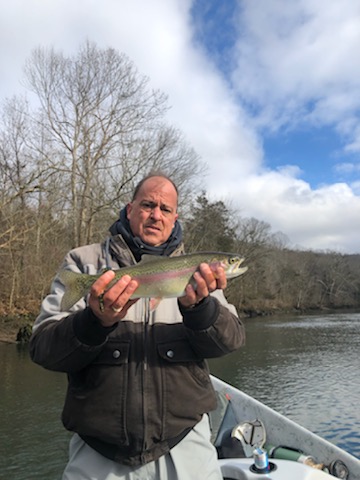 Do you have any tips for new anglers?
The tip I have for a new angler is: Never be afraid to ask questions and stay with it, it gets easier, and the rewards are amazing.
Any tips for experienced anglers?
For the experienced angler take some time to show a new angler some tips let's keep the sport thriving, at one time we were all new at fly fishing and some help along the way was beneficial.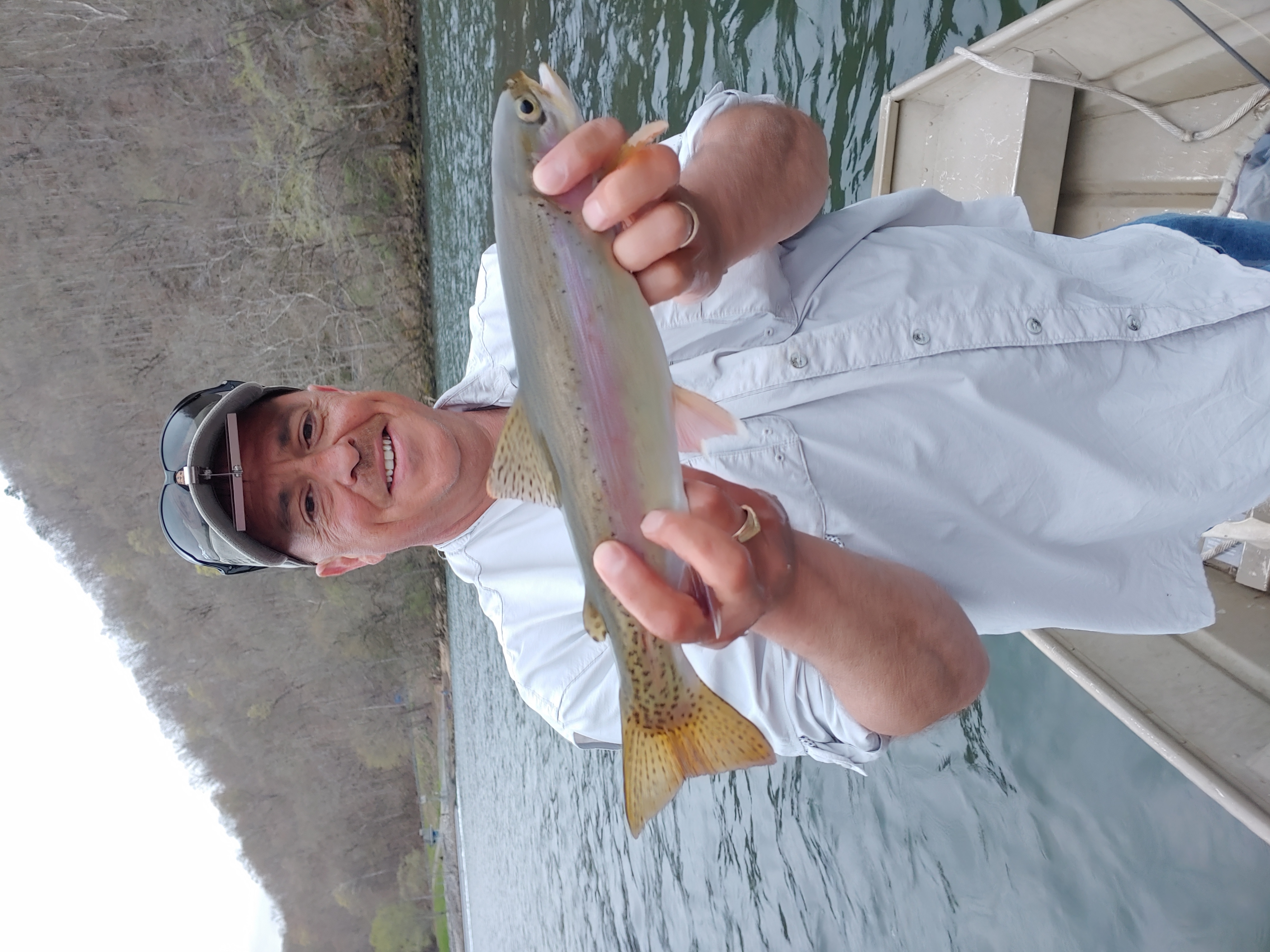 What was your first experience with ReelFlyRod
My first purchase of fly fishing gear were rod, reel, line, waders, boots, and vest etc. Ryan got me going and have loved it ever since
Why do you like shopping with us and continue to support RFR?
I like shopping with RFR because of the customer service the entire staff is more than helpful with any questions, the customers are by far the beneficiary of their knowledge. As long as RFR has the doors open I will always be a customer, excellent staff, great products and fast service.
REELFLYROD DESTINATION "CUSTOMER SATISFACTION'