For the first month of the year, the ReelFlyRod crew is happy to announce the latest member of our Angler of the Month Club - Jon Strawsberg! Jon is a close friend of the shop and we are always happy to outfit him for his latest trip around the world. From cold western rivers to salty flats, ReelFlyRod is always ready to work with our globe hopping customers to get them the exact gear that they need to make their trip a resounding success. Read our interview with Jon below to learn more about him as an angler and why he has continued to support ReelFlyRod after all these years. A huge "Thank You!" to Jon for taking part in our Angler of the Month Program and taking the time to interview with us to learn more about his fly fishing history.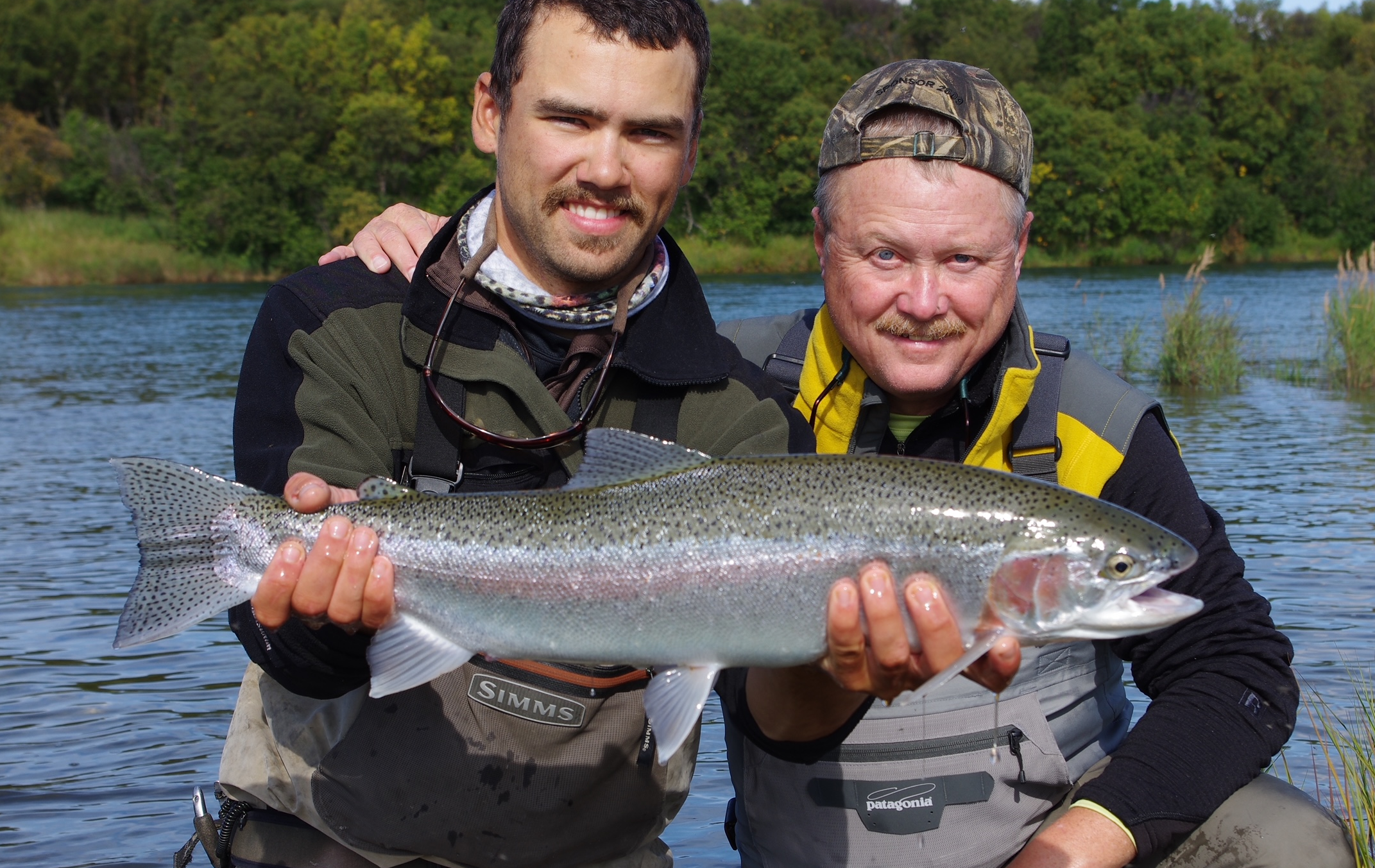 Where are you located and which bodies of water do you fish?
- I live in Dayton, Ohio. Primarily I fish the Mad River north of Springfield, and Ohio Brush Creek in Adams County, Ohio
- I've also fished a good bit in Michigan, Pennsylvania, Colorado, Alaska, North Carolina, the Bahamas and a little in Central America
What Species do you target? Which do you target most?
- I flyfish for trout, steelhead, smallmouth bass, bonefish and permit although I'll fish for about any species. Trout and smallmouth would the primary targets.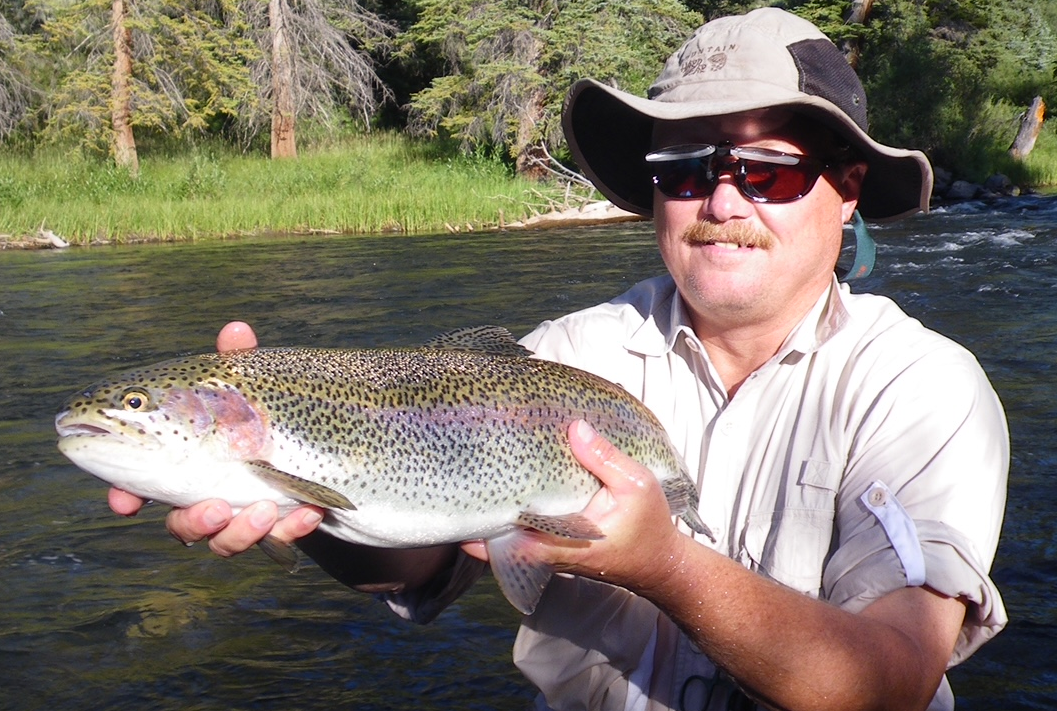 What gear is used to pursue that species?
- Fly gear, usually my favorite 4wt for trout.
Can you tell us how many days you spend on the water?
- I'd say somewhere around 20-25 days a year.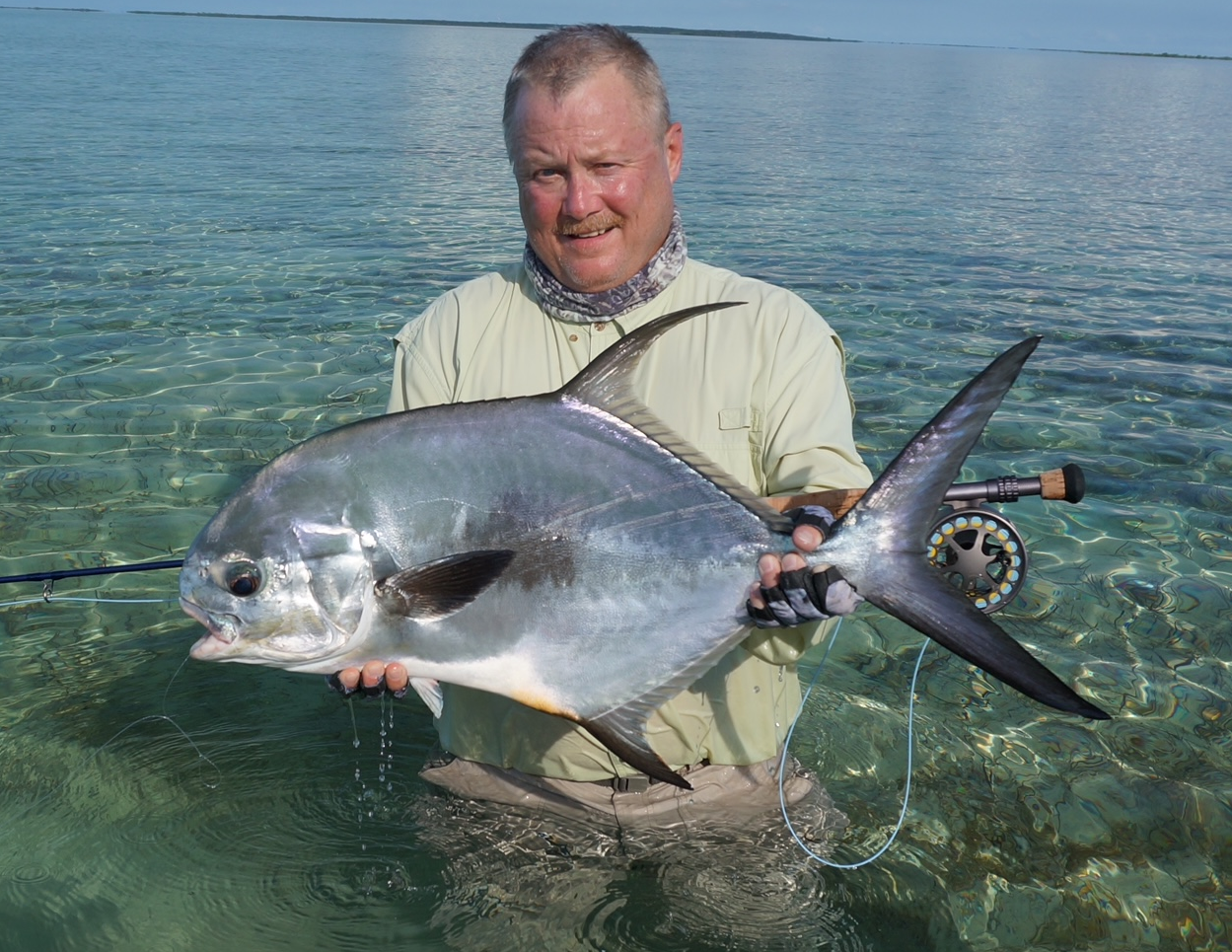 When did you start fishing?
- I was probably no older than five. I don't remember ever not fishing.
Who was it that introduced you to the fly fishing?
- My very first introduction to flyfishing was through my father and my Uncle Bob on a trip in the Adirondack Mountains when I was probably 13-14 years old.
- Both my dad and mom's sides of the family were outdoor folks and virtually every weekend and vacation revolved around being out in the woods or fishing.
- My paternal grandfather ran a trapline as a boy on the creeks around the Mad River north of Springfield and later spent a lot of time with my brothers and I fishing for bluegills and bass out of local waters.
- My mother grew up on a farm in Indiana and her brother John, my uncle, had access to lots of water over there and would take us fishing and coon hunting.
- We were very fortunate to have the parents and relatives that made a real effort to spend time taking us outdoors and showing us how much life is out there to see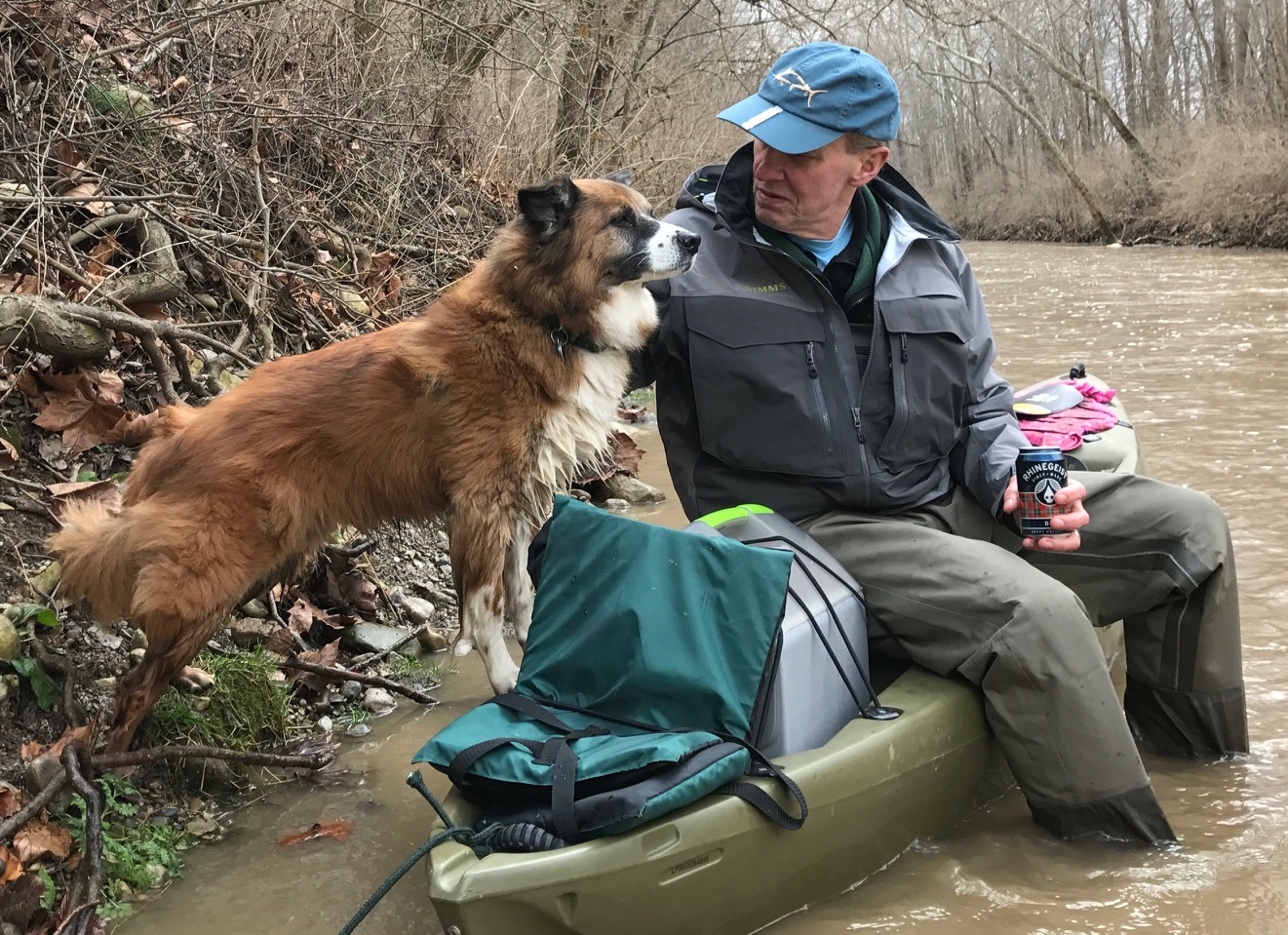 Can you explain what you get out of fly fishing?
I think I'm pretty much like all the serious flyfisherman I meet and talk to:
- First of all, I like to make my own fun and not have it fed to me through a television or computer screen. Fly fishing gives me an incentive to go and make my own fun
- Flyfishing requires close observation, concentration and problem solving. I need that kind of absorption to get me really separated from work mode and get back to fun mode
- By definition, flyfishing gets you out to wonderful places where there is a lot to see and enjoy. And the longer I've done it the farther away I've gone in order to do it and I intend to keep going farther and deeper into new places
- And perhaps the most important factor is the people that I've gotten to know. My best friends are people that also flyfish and love the outdoors and I've met many new friends in many new places that I get to fish with. There is something about flyfishing that seems to filter out the jerks and self-absorbed a—holes that seem to be about everywhere else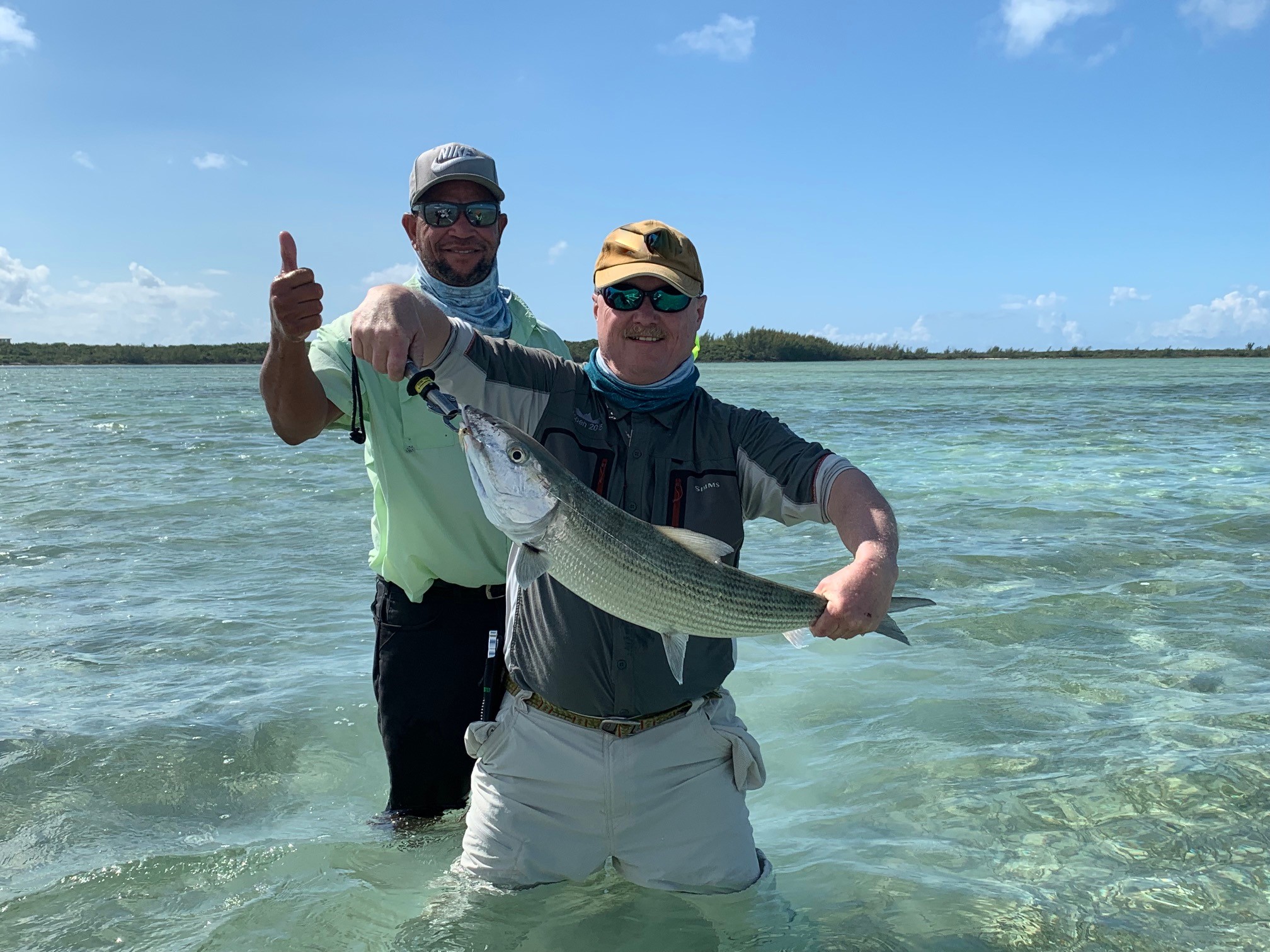 Do you have any tips for new anglers?
- Don't get overly focused on equipment or technique, which is really easy to get sucked into in flyfishing. Get one rod and line you're comfortable with, learn the basic knots which you may already know if you're a conventional gear fisherman (clinch, triple surgeon, blood), get a minimal selection of flies (Elk Hair Caddis, Adams, Hares Ear, Prince, Wooly Bugger), watch a couple of Orvis casting videos and go try it on some water. And if you have an experienced friend drag them along.
Any tips for experienced anglers?
- Keep going to new places which will take you farther and farther and make you a better flyfisher and steward of the outdoors.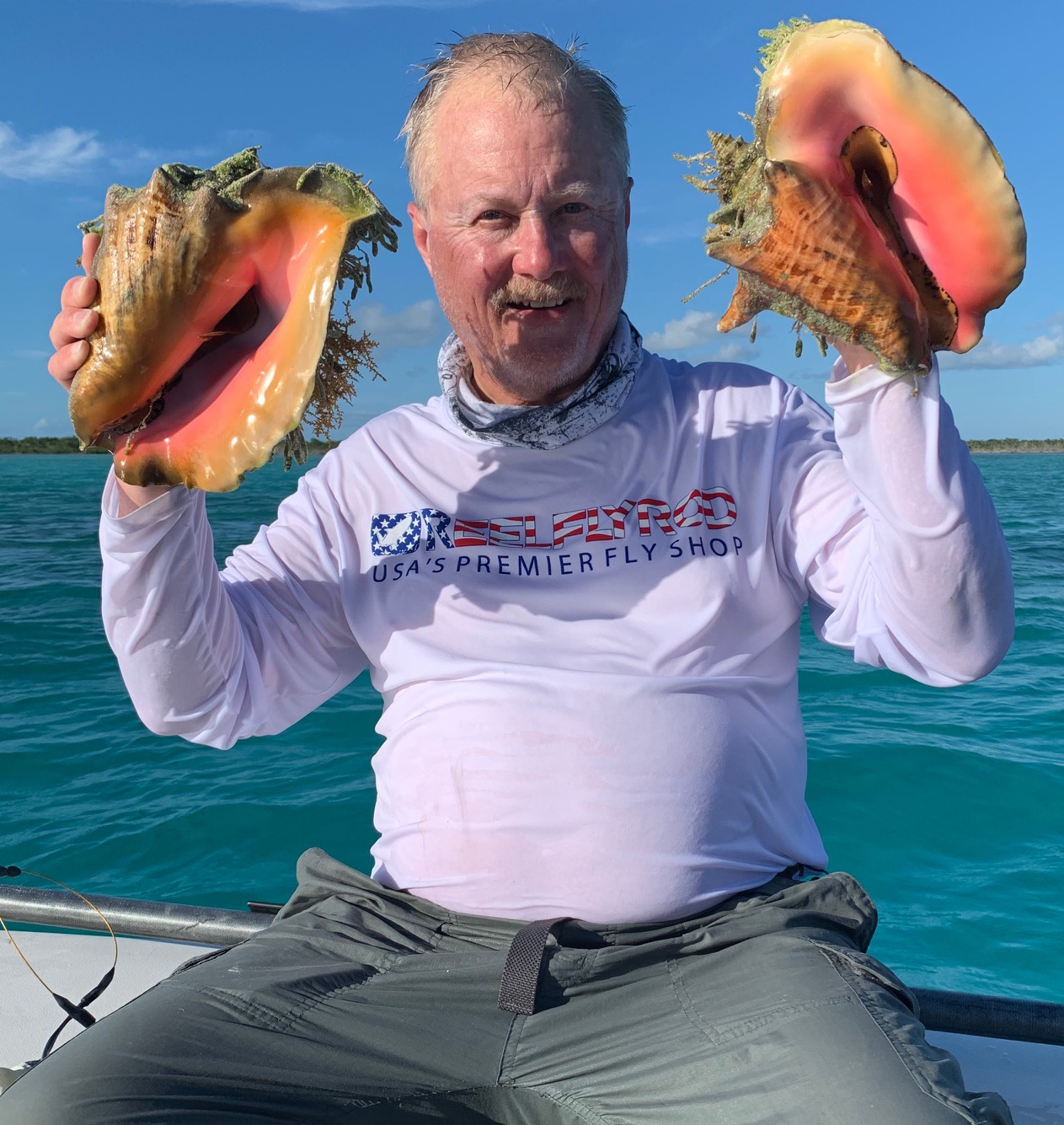 When was your first experience w/ RFR?
- It was 13 or 14 years ago I'd guess. Dayton, Ohio isn't exactly a blue ribbon flyfishing destination so we had to scrounge around or wait until we went on a trip to get to a good shop. A friend told me about ReelFlyRod and I was pretty skeptical, but I went there and got some leaders and met Todd. I've watched them grow since then and even if I wasn't in Dayton they'd be my go-to shop.
Why do you like shopping with us and continue to support RFR?
- First of all is the people, they are all very friendly, easy to talk to and know their stuff.
- Second is that they have virtually everything for every type of flyfishing and can get it to me either in store or sent to me.
I really don't know of another fly shop, like ReelFlyRod, that compares on all levels.