Where are you located and where do you fish? Hendersonville, North Carolina; formerly in Madison, WI. Fish the rivers of Western North Carolina and Northeast Georgia. Also the Driftless Area in Wisconsin/Minnesota. From 1992 to 2017 fished in Colorado and Wyoming. Fished the Rivers Test and Itchen in 2018.
What species do you fish for? Trout exclusively.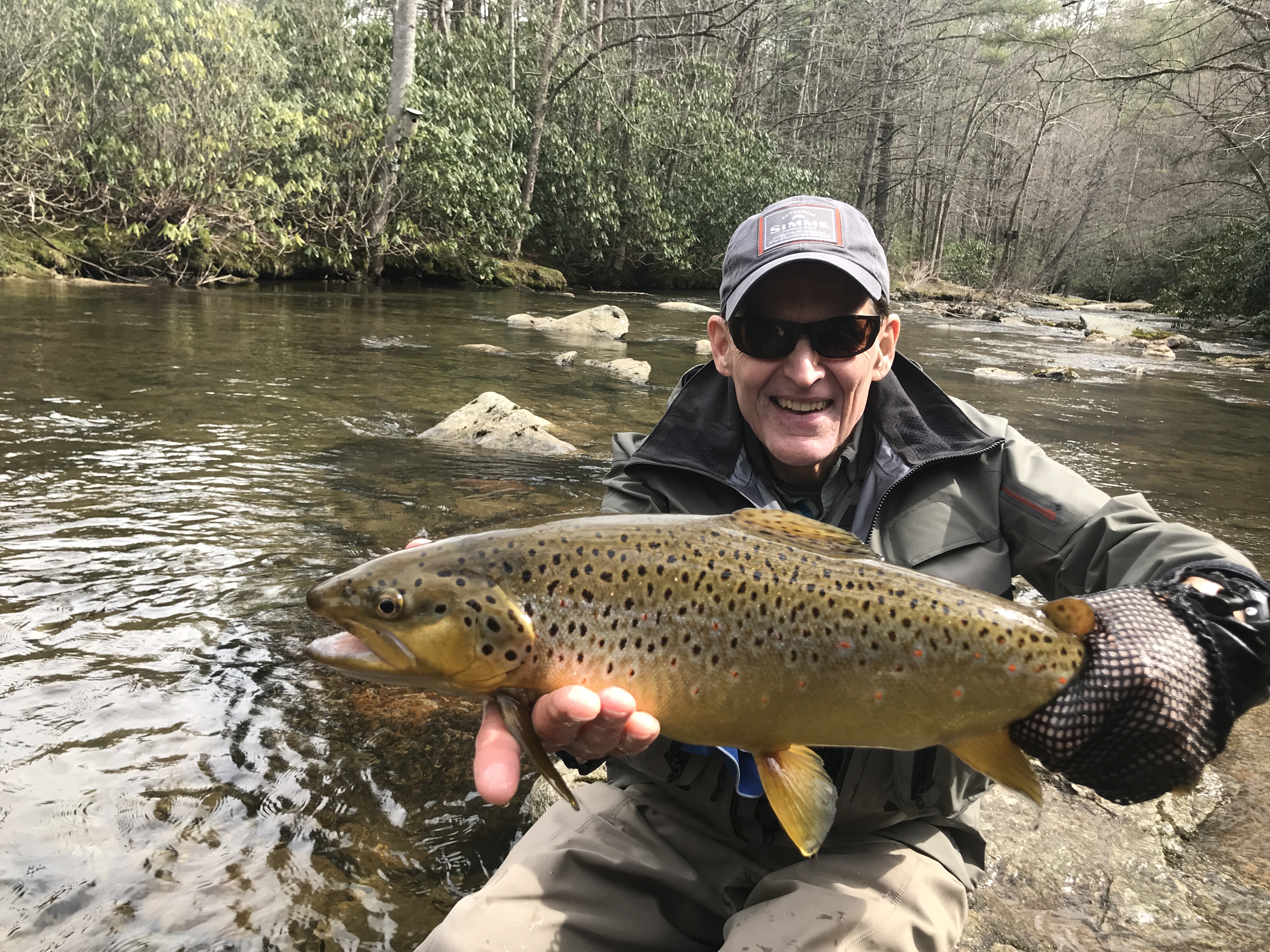 What gear do you use? Sage & Winston Fly Rods, Simms Waders & Vest, Simms & Patagonia clothes/jackets, Simms & Patagonia Wading Boots.
Days on the water? 50+
When did you start fishing? 1956 with fly fishing in 1962. Family had a cabin for a few years on a branch of the Pere Marquette River in Michigan. My Dad introduced me to fly fishing. I was away from the sport for a number of years until 1988 due to school, job, and other sports. When I took up fly fishing again, there had been an amazing improvement in all the gear.
What do you get out of fly fishing? Great reason to be outdoors and enjoy the tranquility and beauty of the stream environment. Fly fishing for me requires a focus which puts extraneous thoughts in the background. I can never get enough of the sensations from a fish strike.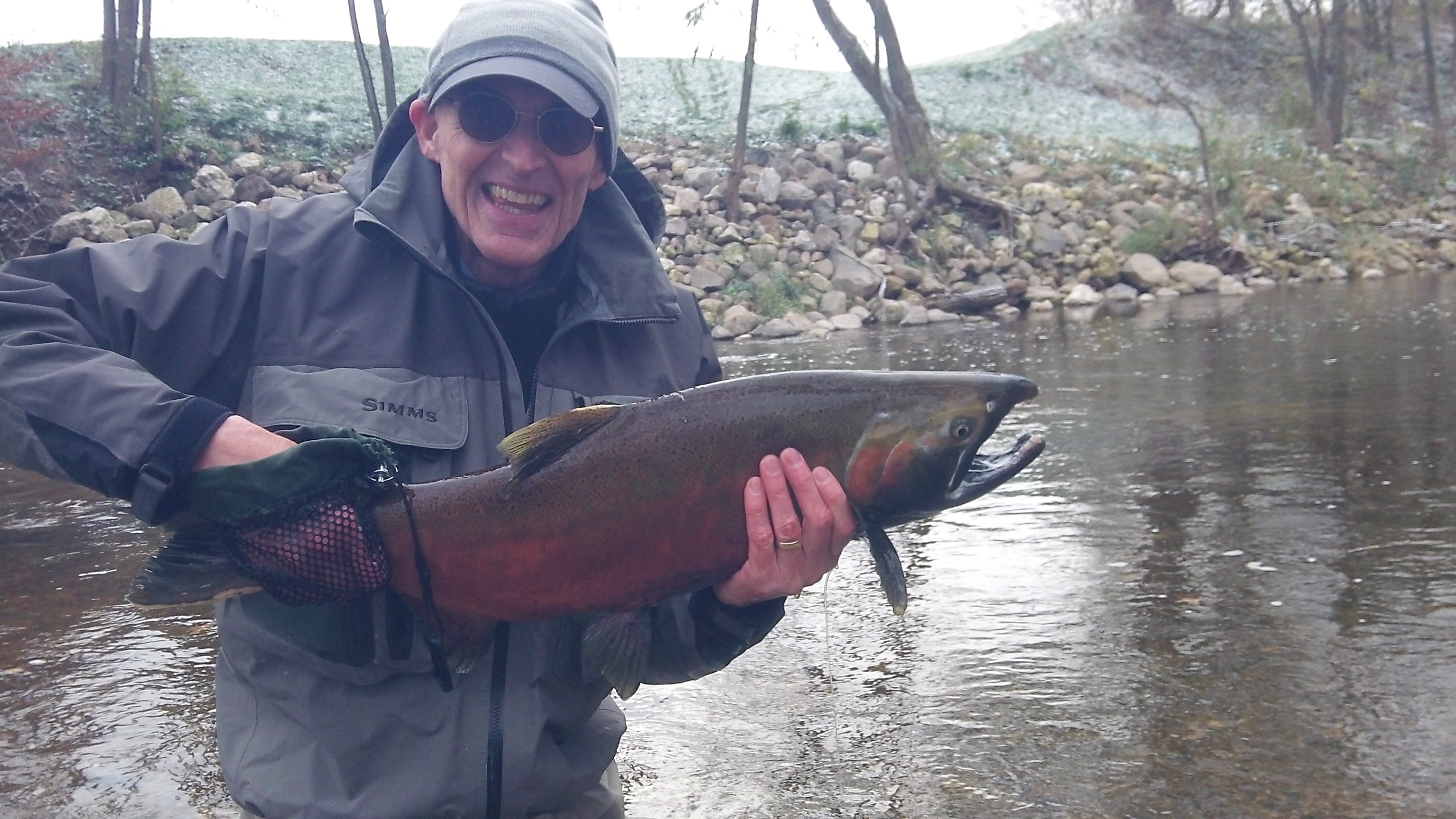 Tips for new anglers? Don't buy the cheapest equipment as you may find it inadequate fairly quickly. There is an abundance of quality medium priced gear now. Good fly shops have experienced staff who can be of major assistance. Go fishing with a guide as he/she can accelerate the learning curve for casting a fly. Local Trout Unlimited Chapters may also have casting classes.
Tips for experienced anglers? When in doubt-go fish. Some of my better days were with iffy weather, higher/stained water, lack of sleep, etc. Check your backcast once in a while to see if there is too much wrist bend. Replace damaged leader or tippet immediately otherwise a good size fish will likely break off.

How did you find REELFLYROD and why do you continue to love and support REELFLYROD? I found RFR on the Internet about 7+ years ago due to their extensive inventory of fishing gear. RFR has been extraordinarily helpful as I have changed equipment to better match where I do most of my fishing. When buying new fishing gear, in addition to online reviews, the staff at RFR has first hand experience with a lot of their inventory. This makes it much easier to arrive at a purchase decision. All of my fly fishing equipment bought from RFR has met or exceeded my expectations. Lastly, the staff at RFR is easy/fun to converse with which enhances the buying experience.