The new G3 Guide Waders are here and Simms has made some marked improvements made in their production for a more durable and reliable product.
The original Simms G3 Guide Waders are a fan favorite among hardcore anglers. The Guide Waders made a reputation for themselves by being exceptionally durable thanks to their three-layer GoreTex top and four-layer GoreTex legs and seat sections. The G3s are the flagship of the Simms fly fishing brand among an increasingly impressive list of durable, tough waders. The Simms G3 Guide Waders are our #1 selling waders, so while we are sad to see them go we are super excited to see how Simms have improved upon these legendary set of waders.
So you're asking yourself "In what way could Simms improved upon their already popular G3 Guide Waders design?"
We'll we're here to breakdown the improvements that Simms has made on the new 2022 G3 Guide Waders.

Breathability
A feature that can go one of two ways, either you feel super stuffy while wearing your waders or you don't feel like your waders are protecting you from harsher elements. Simms nails this one though, the 2022 G3 Guide Waders feel like they hit the mark on breathability. You won't feel like you're wearing a sweaty trash bag nor will you feel like you're exposed to the chilling cold.
Comfort

The ultimate goal of all waders. Just like the previous iteration of the waders, the new G3 Guides don't sacrifice performance for coziness.
Ruggedness

Pinhole and Puncture Resistance - Simms has gone to great lengths to increase the durability of their waders. By making great strides in with GoreTex, Simms has put the rest of the wader market on notice with these new G3 Guide Waders.












Retained Features
Tippet Tender Pocket - The ever-popular Tippet Tender Pocket has stayed the same. Stuff everything that you will ever need on the wader right inside of your waders, it's not limited to just tippet. Throw a small fly box right in reach and of course a snack when those inevitable stomach pangs begin to take hold.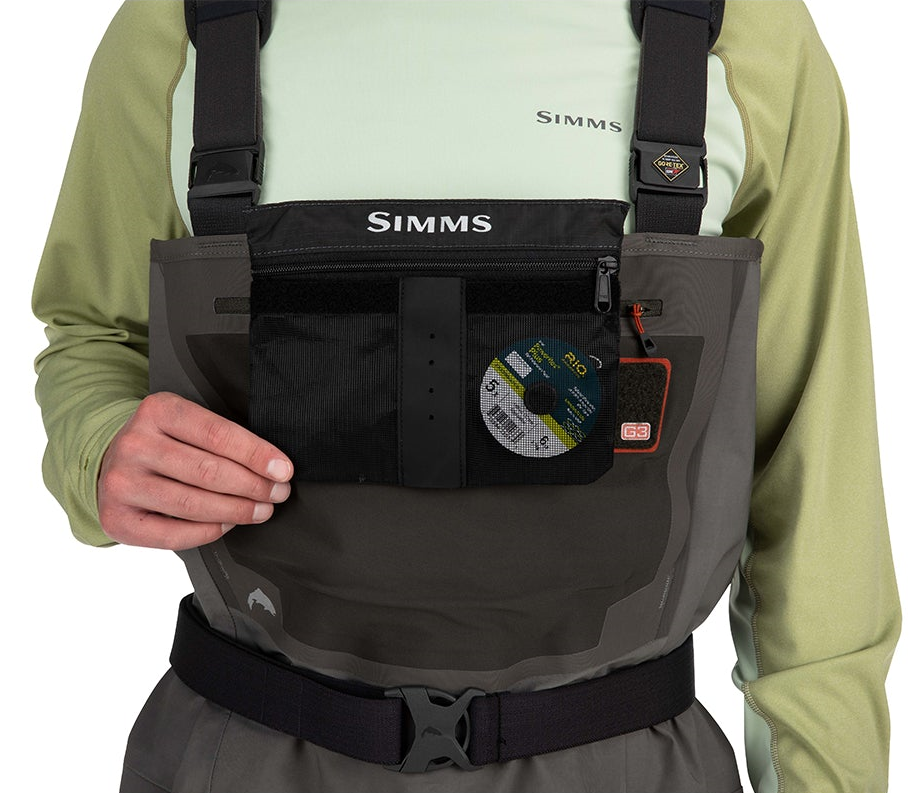 Wader Articulation - Same great feel and same great performance. Whether you're hitting those remote blue lines or your bushwacking to that honeyhole just around the bend, the 2022 G3 Guide Waders were made for the angler on the move who needs high-performance from their gear.

New Features
Removal of traditional Gravel Guards - This one may seem like a downgrade but Simms has done their research with their target market. The new guards are an abrasion-resistant tight fitting neoprene that won't ride up during a long day. Simms found that their previous iteration of the G3 Guides, which had a traditional gravel guard, would come free during a long day and the small metal clasp that is normally attached to your laces had a tendency to create punctures in the stockingfoot and also cut your laces. The new guard looks promising to those that are always fiddling with their gravel guards when they come free.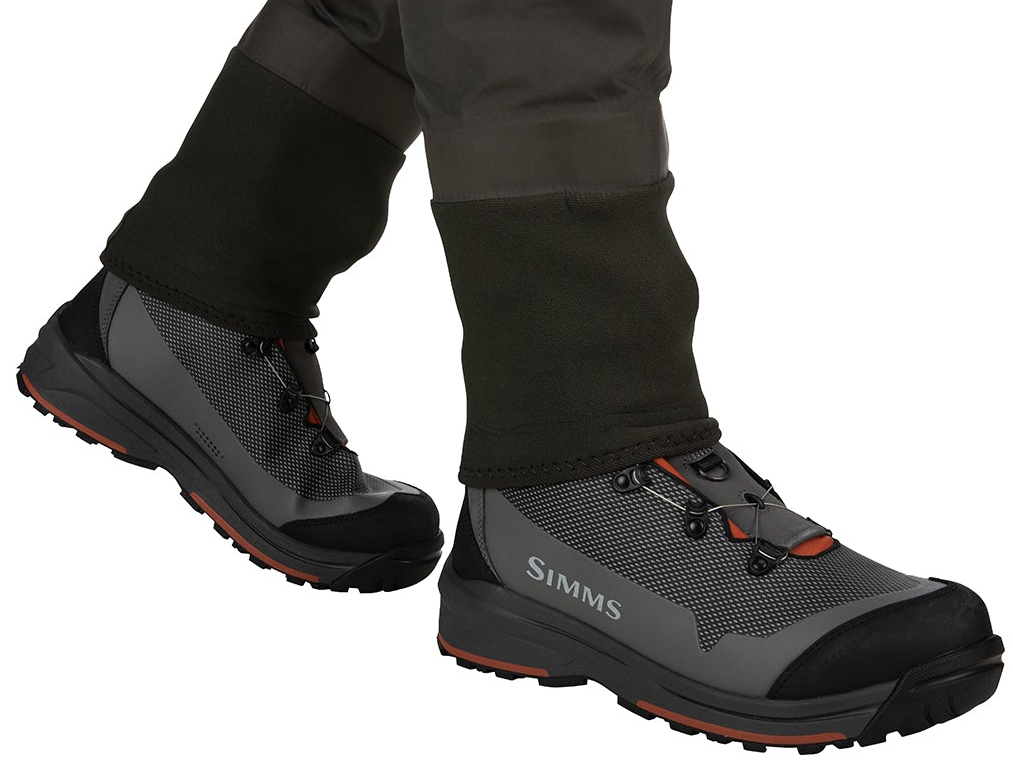 Additional Belt Loops - All anglers are built differently. To accomodate the more body types, Simms reworked the belt loops on the new G3 Guides. Simms removed the two loops on the front of the waders and added one large loop on the back that has two positions in order to allow you to find your waist better to ensure a more snug fit.
Mesh Suspender System - Previously only found on the high-end models of Simms waders, their Air Mesh Suspender System offers breathability, comfort, and padding to the place that you need it most. The new (to the G3 Guide Line) Suspender System feels great during those long stretches on the water with the extra-wide padding designed to take more of the load off of those suspenders and spread it around your back more akin to a backpack.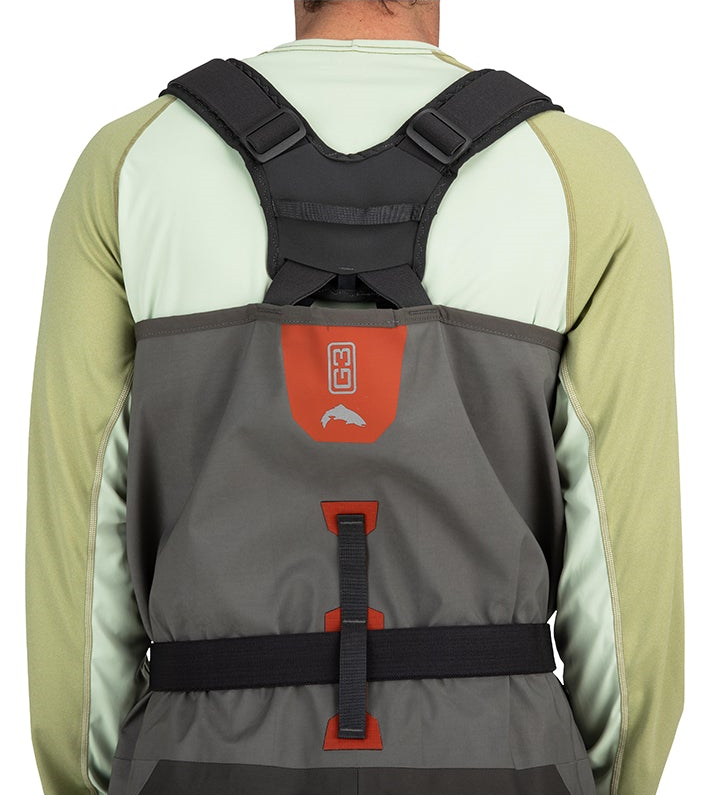 Be ready for when the New 2022 Simms G3 Guide Waders drop by placing your order now.
Browse our extensive stock of G3 Guide Waders on sale now at ReelFlyRod.