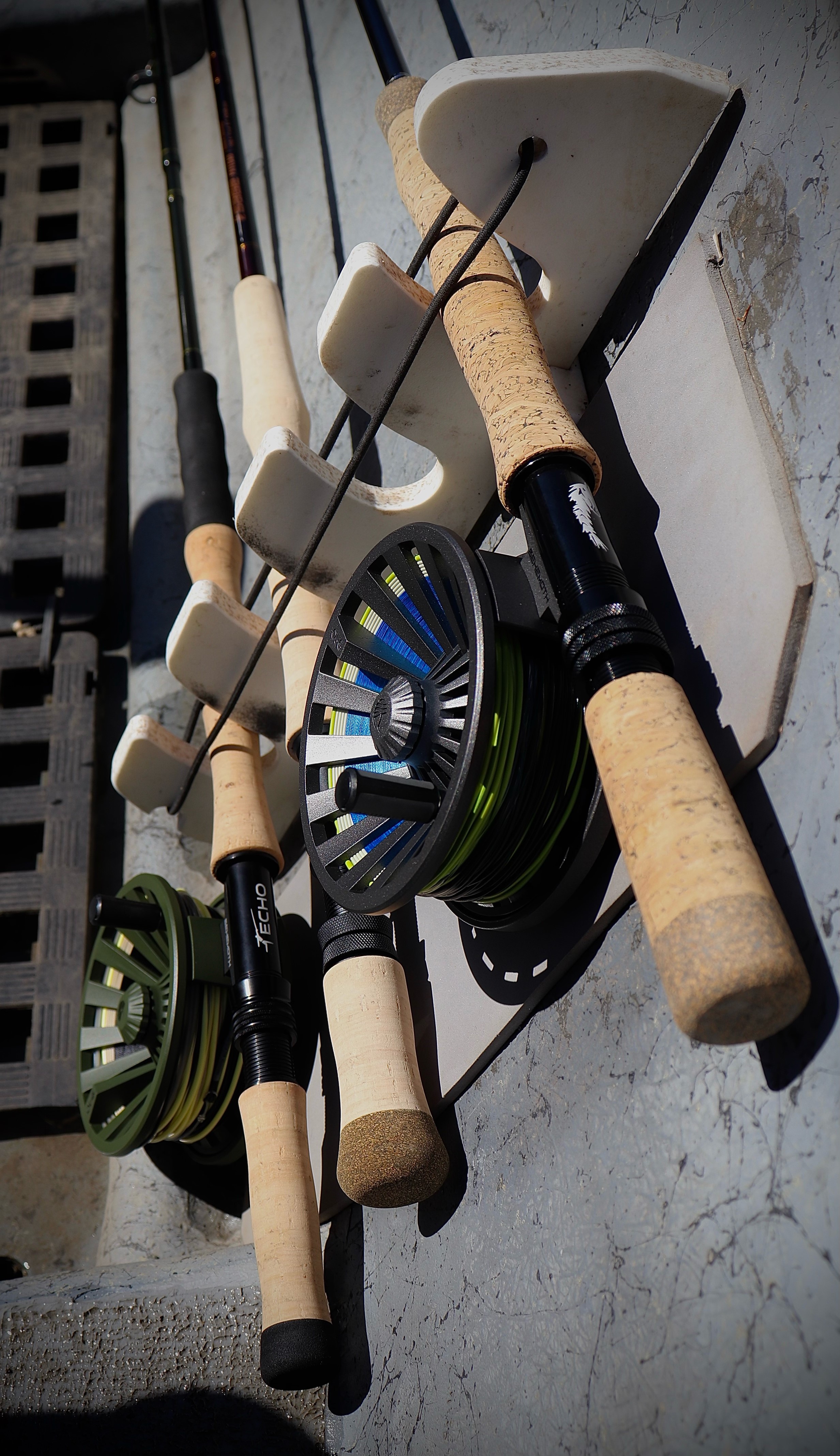 The times of using a saltwater rod or just a heavy-game fly rod are over, dealers are paying attention to the anglers that want to have a dedicated stick for targeting muskellunge and pike. Designing a rod for these freshwater predators takes special considerations and dealers have begun to make rods with these considerations in mind. Targeting musky is unlike any other species of fish and using the correct tools to get the job done increases the chances of hooking into these 'Fish of 10,000 Casts'.
We have highlighted some of our favorite rods in the game right now as well as what each manufacturer has done to set themselves from the competition in this tough market.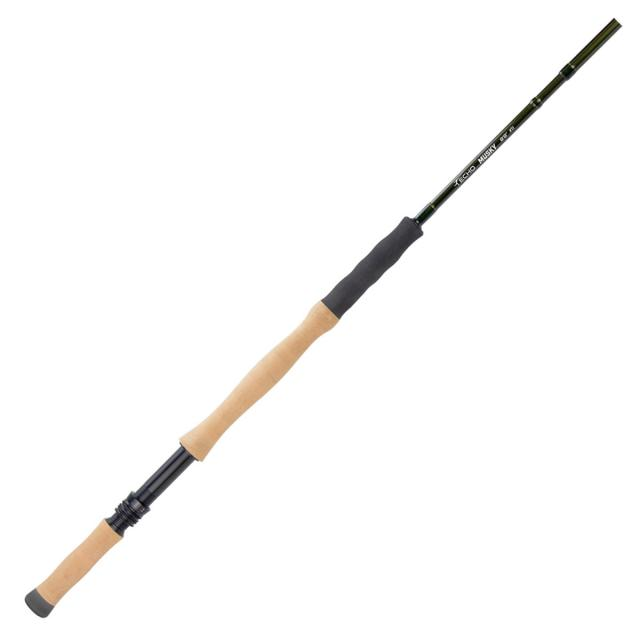 New for the 2021 season, Echo has left no stone unturned when they designed this rod. Taking even the most minute detail into consideration, Echo has put together one of the best rods on the market designed exclusively for musky.
Details
One of the most meticulously designed musky rods, Echo brought a rod to the masses that is sure to please. The most striking feature of the Echo Musky is the composite grip used for fighting fish and making those figure-8 movements. This handsome rod with an olive blank and gold accent is definitely one of the more eye-catching rods on this list. The tip of the rod is tough as nails with more emphasis on durability when fish are crushing flies next to the boat. Available in two lengths, an 8'8" and a 9'4'', the Echo Musky is ready for stalking those creeks as well as casting off of a boat in open water.

Performance
Paired up with a Rio Predator WF11/S3 loaded on a Redington Behemoth reel, our staff had one thing to say about this rod "what an absolute cannon". This rod loads exceptionally well, despite the shorter length, but still had a very powerful butt section which made lifting the heavy line very easy.


To those familiar to hunting musky the name Blane Chocklett will be quite familiar, but those new to the sport may not know it just yet. Chocklett is a legend in musky circles and this rod from Temple Fork also bears his name.
Details
Built on a matte black blank, the TFO Big Fly's most recognizable feature is the game changer insignia painted on the top of the reel seat. The composite cork, which is reinforced on the ends, has proven to be very comfortable during the long fights on the water. Featuring a multi-wells extended grip, the Big Fly is easy to cast with one-handed or even two-handed on those particularly strenuous musky outings. The BC Big Fly is available in three sizes, an 8 weight for bass and pike duty, as well as a 10 weight and a 12 weight that are more than enough to tackle the job of taking down musky.
Performance
Built upon the TFO Axiom technology, the BC Fly Rod recovers fast, tracks accurately, and delivers the necessary energy transfer for long presentations in the worst conditions. Very fast blank that loads the rod extremely well which aids in those especially long days where you may be casting hundreds of times. The extended fore-grip also helps anglers better execute the circular or figure-eight style of moving a fly near the surface.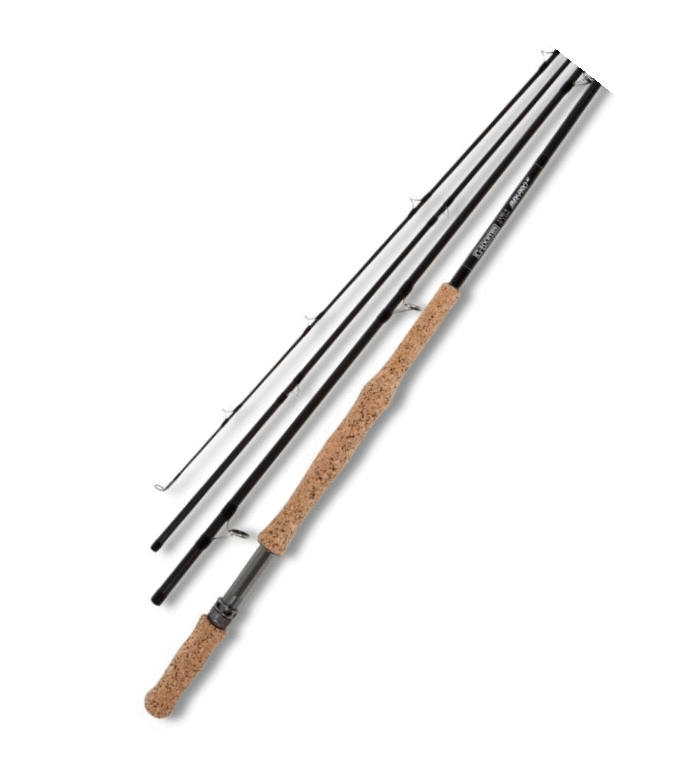 Coming out of the popular IMX Pro line of rods, the Musky lives up to the standards that G. Loomis has set for all of their products.

Details
An ergonomic composite-cork handle built on a smart black blank, green thread wraps, and a clean platinum reel seat with double uplocking rings. The clouded cork handle is especially comfortable for longer days, making the IMX a great choice for long days on the boat while swinging 12+ inch flies.

Performance
Our pro staff described the G. Loomis most often with two words, Distance and Comfort. The progressive taper of the IMX Pro Musky and chrome single-foot guides mean this rod is tailored especially for distance. The strength-to-weight ratio of the IMX Pro Musky allows those hunting musky to stay out much longer than their counterparts. While casting for muskies all day is not going to be comfortable, the IMX Pro Musky does everything to make your stay on the water much more enjoyable.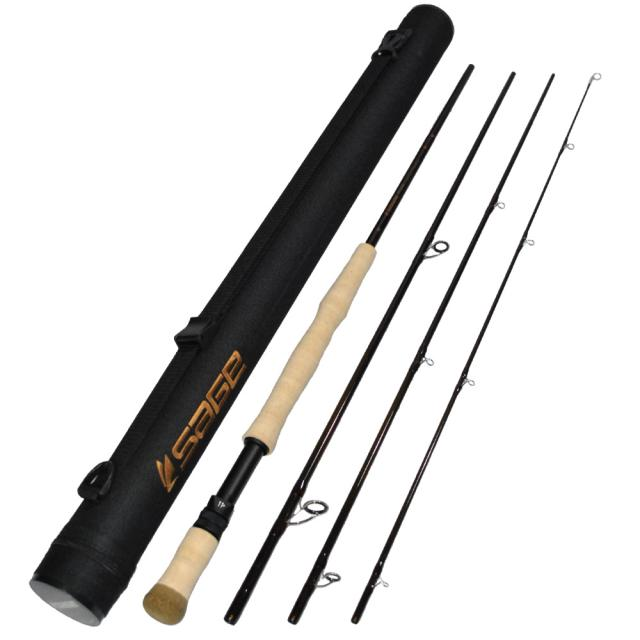 One of our favorite rods from Sage that has a permanent spot in our quiver.

Details
A very soft, high-quality cork on a tannin-colored blank makes the Payload a classic looking rod with a very unclassic outward appearance. The three inch fighting butt and the extended foregrip are all designed to manage line and control fish when you finally hook into them. With oversized, heavy-duty snake guides, the Payload also boasts exceptional lifting power for those heavy lines.

Performance
With the ability to easily throw those especially cumbersome flies, the Payload really lives up to its name. The Payload line, introduced by Sage in 2020, is particularly good at doing one thing and that is launching streamers and large flies. Knowing this about the Payload line, 1193 Payload is extremely good at throwing heavy lines and gigantic flies right into the wind with the precise control for which Sage is known.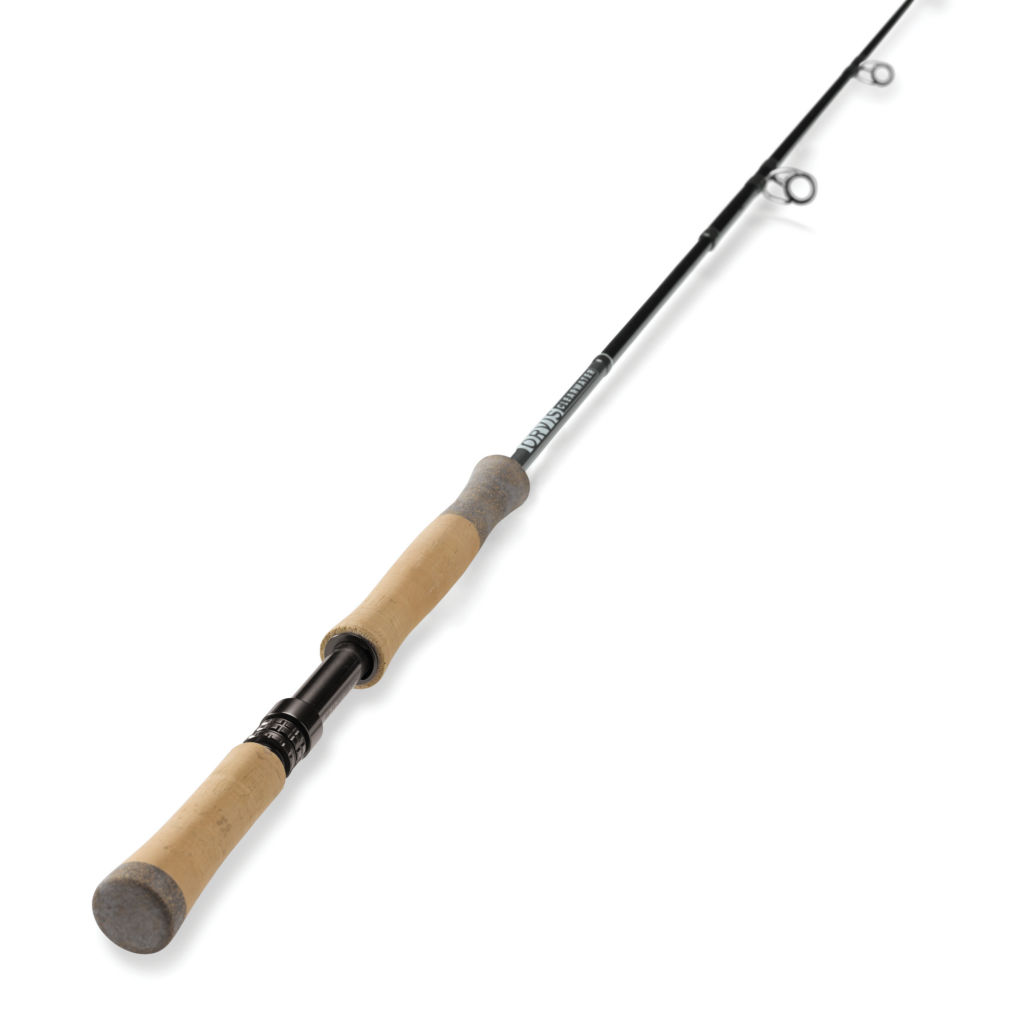 The Clearwater represents one of the best values in fly fishing, just a high-quality rod that won't break the bank.
Details
That classic taper found in the Clearwater series but with a four inch fighting butt extension for tackling those monster fish. For all you predator anglers out there who love pike and musky, who want to throw big flies and figure-eight Skagit heads for deep presentations, this Clearwater 11-Weight 9'4" Fly Rod was built for you. With a 4" fighting butt added to a powerful 11-weight Clearwater with Orvis-designed fast action, the Clearwater 9411-4 gives you the edge when going after northern predators. Big fun, small price, and designed specifically to address your fly rod needs.

Performance
The fast action found in all of the Clearwater rods remains in the Musky version. The extended fighting butt was comfortable to use and utilizing the full 9' length of the blank ensured that all the power and action of the rod was directed to the line. The Clearwater represents a great value for anglers looking to get into musky fishing.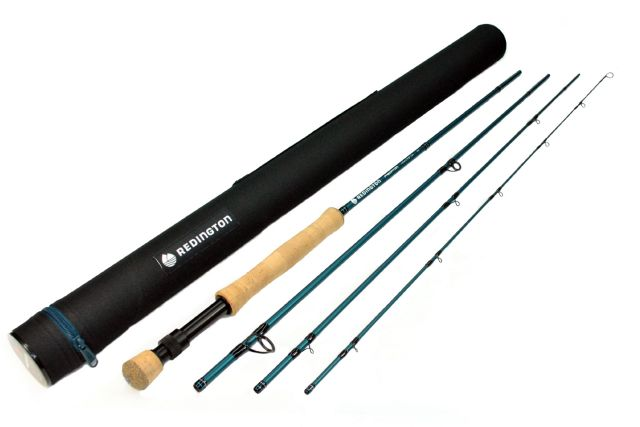 Redington does it again, the Predator hits the sweet spot for performance to cost.

Details

Built on a matte cobalt blank, the Predator Line has been especially popular among anglers for the performance relative to the cost. With supple cork and an extended fighting butt, the Predator Musky rod from Redington will be prove to be popular for anglers that are looking for a multi-application tool. This rod will just as easily find a home on saltwater as well as in the frigid freshwaters of the north.

Performance
High quality performance on a budget. The Predator stands up well on the boat, with a tough blank that allows you to work fish right off of the gunwales. Surprisingly lightweight and a responsive rod whose durability withstands the rigors of targeting pike and musky. Great lift all along the blank which aids in lifting up heavy fly lines and monster flies.
Already have rod but need to complete your outfit? If you're trying to land one of these freshwater monsters, you're going to need specialized gear to get the job done and our selection at ReelFlyRod can help you do just that. In need of Wire Bite, a specialized Musky Fly Line or a chunky Pike Bunny, let ReelFlyRod get you outfitted for your big hunt. Browse our curated selection of Pike and Musky gear including flies, reels, lines, accessories or any of our premade Musky outfits that are shipped ready to fish!


Questions?
Have any questions about your next musky and pike fly outfit? Our friendly Pro Staff is here to help you find the perfect gear for that next trip when you're targeting freshwater monsters! Please give us a call toll free at 1-855-434-8472 or email us at: [email protected]