We're pleased to announce Boris Kan as ReelFlyRod's August Angler of the Month. Our Pro Staff selected Boris because of his intense love of fly fishing and the support that he has shown us over the last 18 months. Boris has been a devoted customer of ours and we are always happy to get him outfitted so that he can continue hitting the rivers and open waters in Sweden as well as all over Scandinavia.
Boris is part of our sizable international customer base, whom we are always happy to help. These international anglers make up a decent portion of our sales which can make some shipping challenges but it is always worth it when we get pictures of our gear in far off places.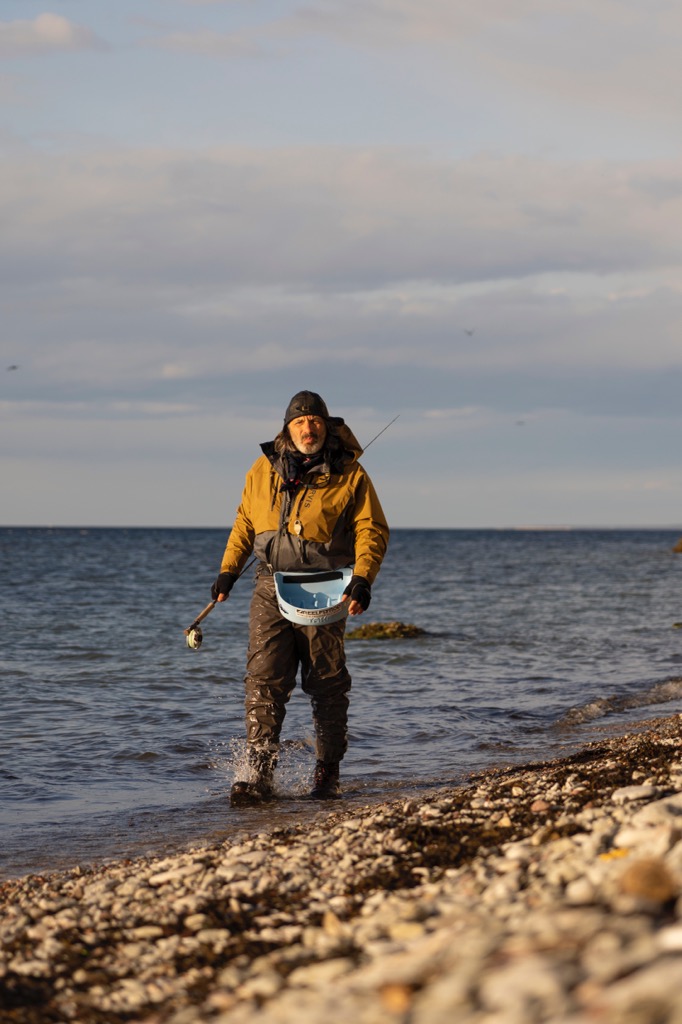 Where are you located and which bodies of water do you fish?
Boris Kan, I live in Stockholm, the capital of Sweden.
I fish on Gotland, a beautiful island in the Baltics, which is three hours by boat from Stockholm.
I also fish in the Kirkenes area, a small city in the northern part of Northern Norway (so called Finnmark).
What Species do you target? Which do you target most?

Sea-trout and brown trout and arctic char.
What gear is used to pursue that species?
I use a 9ft 7 weight for the sea and 4-6 weights for lakes and streams.
Can you tell us how many days you spend on the water?
In total, it will be 1 month per year.
When did you start fishing?
I started at the age of six in Estonia, when a boy couple of years older than me showed me how to set up hook and a line.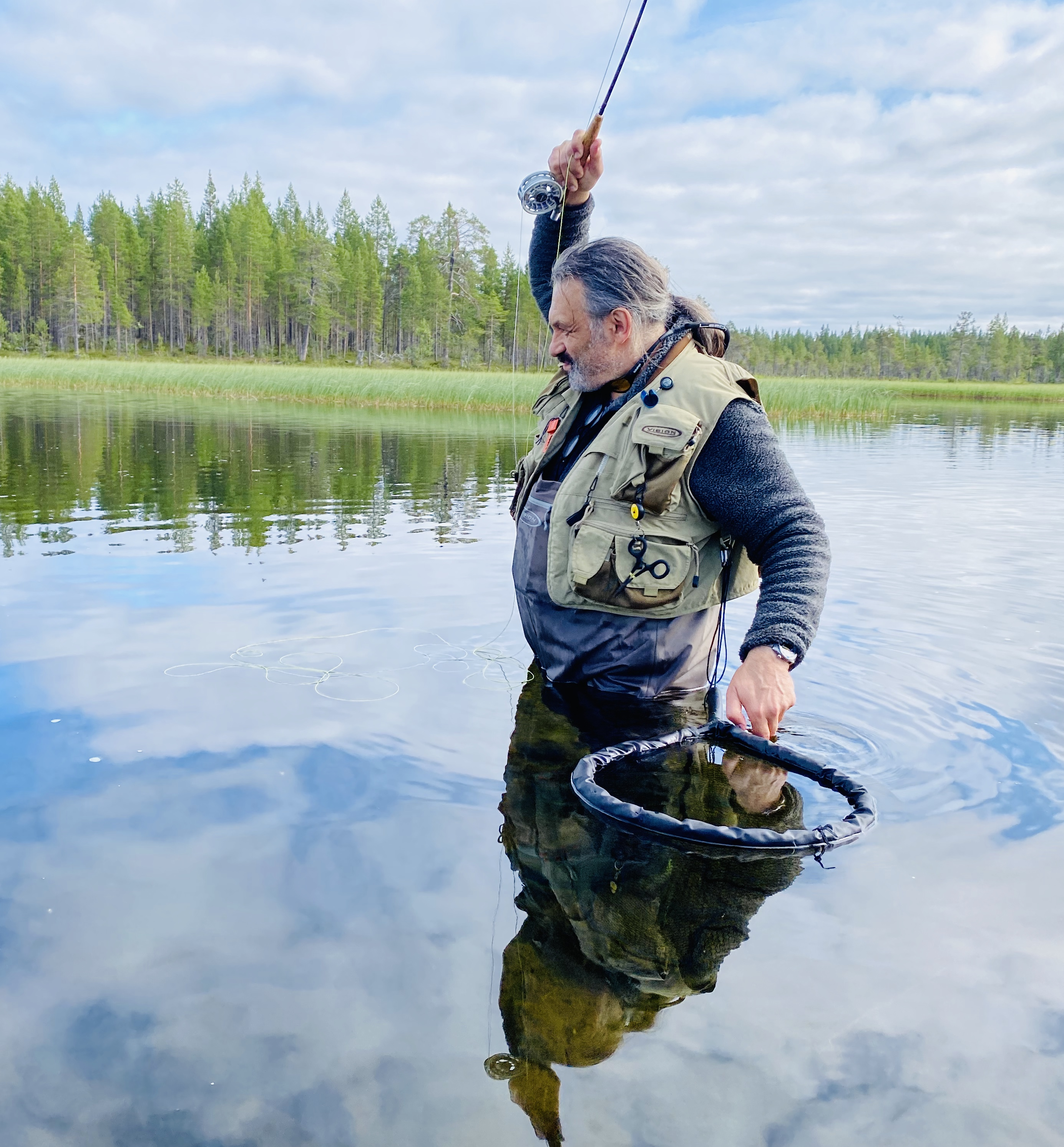 Who was it that introduced you to the fly fishing?
In theory, it was Hemingway in his short story "Big Two-Hearted River", I have re-read it 10 times at least, at different ages and life situations, and it still holds the magic. The chill of the water when Nick enters the river, I can still feel it on my skin. It has been written about Hemingway that he lost his connection with fly-fishing, after losing his favorite fly box, I don't know if it's true, but sad indeed. Kyle Brown at ReelFlyRod has written to me that Two Hearted River actually exists, in Michigan of course. I didn't believe, so I googled it, I googled my dream, and there it was, this river of my dreams.
In real life, I met fly fishing three years ago by looking at a caster in the Baltic sea, at the age of 50. It feels sad to know that the biggest, longest part of my life passed by without knowing fly fishing. That I wasted so much time on something less valuable and loveable. About the same time I met fly fishing I also met the love of my life, and we live together now, and she has her own fly rod, a Sage Foundation. So love and fly fishing are connected for me.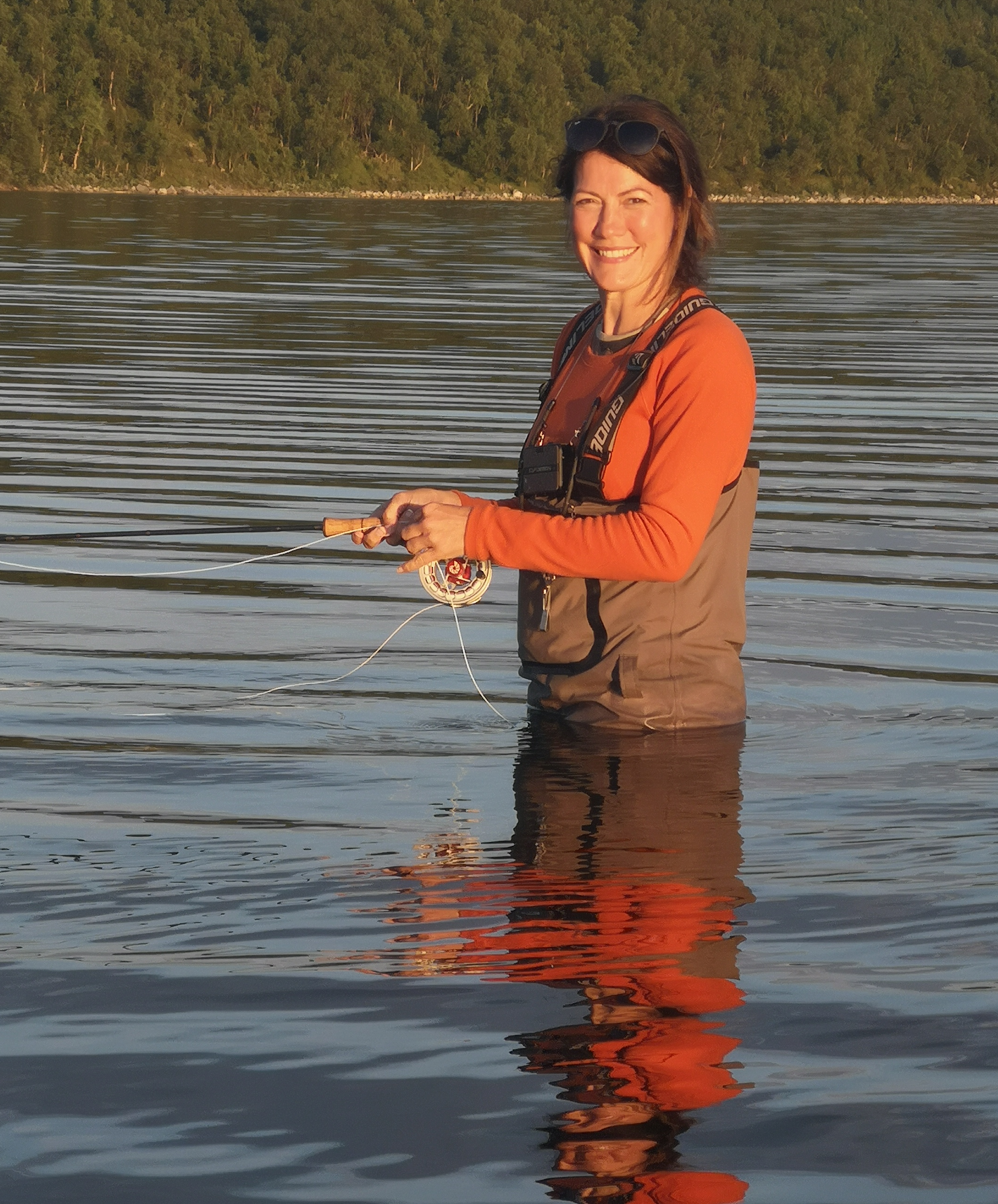 Can you explain what you get out of fly fishing?
It is difficult in a pleasant way, it is beautiful, you find out how bad or good you are, it doesn't lie, I am a terrible caster, it tests my ability to the fullest. It gives a moment of total calmness and satisfaction. And the moment of the Take, the Pull, the Drag, touch what ever you call it, the moment one discovers that on the opposite end of the line, there is someone else, like the Angels finally answering you phone call to heaven. There is also an important part about getting in contact with Our Mother Nature, the smells, sounds, touch of the water, sun etc. Finally, people I have met through fly-fishing, warm hearts, generous.
Do you have any tips for new anglers? Any tips for experienced anglers?
Share what you have got, you will always get back more, or at least often, talk to strangers, put a finger on the map and drive there, try hopeless spots.
When was your first experience w/ RFR?
It was during my first COVID winter, I was on call, at night, at the hospital, and was trying to escape through internet surfing, killing time, looking at different sites, and somehow landed on the RFR page, and bought my first rod from you.
It took me three months to get it to Sweden, all connections, including mail service, were weakened by the COVID crisis. During that time, I got a lot of friendly support from Kyle, we started exchanging mails frequently.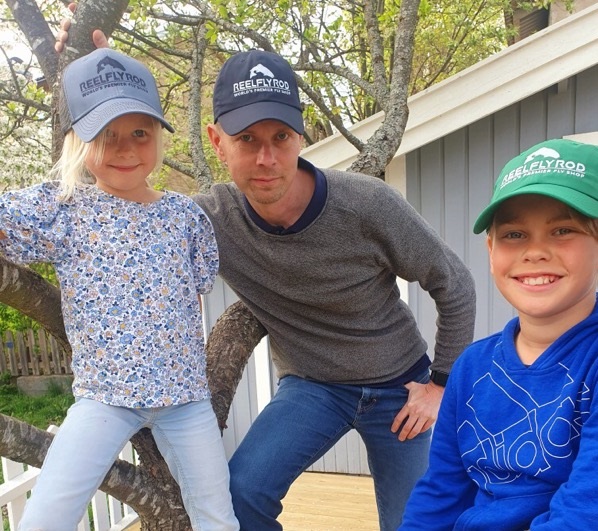 Why do you love and continue to support RFR?
You are easy to connect with, kind and professional, you can get me anything for a reasonable price, and even when it costs so it feels good anyway, I like you very much. I haven't been able to visit you yet, but I hope I will one day, and I hope you will fish with me on the island of Gotland.

A special thanks to Boris for his participation with our interview.
~The RFR Crew
Catch up on why we consider ourselves The World's Premier Fly Shop in our previous edition of The Drift blog.