As temperatures begin to cool down, Steelheading season starts to heat up. Whether you are chasing those mammoths out West or you are in search of some illusive lake-runners down Steelhead Alley, ReelFlyRod is ready to get you outfitted for your upcoming trip. With the largest in-stock selection of gear in the United States, we are available to get your next kit out the door. As always, feel free to reach out to our knowledgeable staff here at the shop if you have any questions about steelhead rods, reels, line, and flies.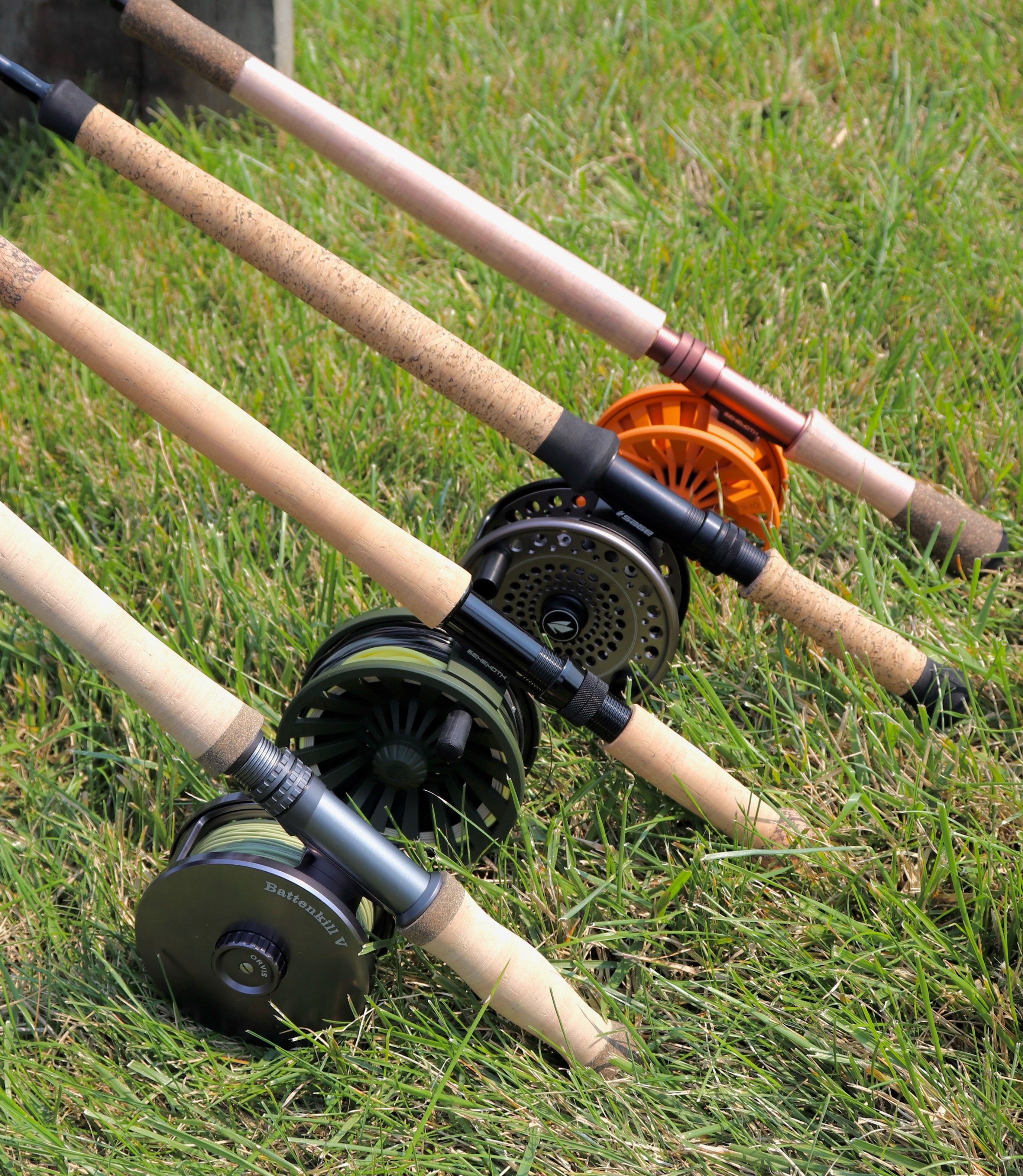 When it comes to choosing a Steelhead rod, there are many different approaches that you can take. For many anglers, your choice of rod will be dependent on the geographic location that you are targeting Steelhead. For most targeting Steelhead during their runs, a 7 weight or 8 weight rod will be enough. Those anglers that are targeting Steelhead in the Midwest will more likely be able to get away with a 7 weight rod, while those out on the west coast should bump up their rod to an 8 weight. Below we have hand-selected some of our favorite rods for Steelheads but we have many more available in our shop that would are suitable for Steelheads and Salmon.
Single-hand Rods
For many anglers, a single-hand rod in 9' or 10' range will serve just perfectly in Steelhead application. A 10 foot rod will will give the ability to reach out just a bit more effectively and has the added benefit of more easily mending line during those especially long days in the chilly waters.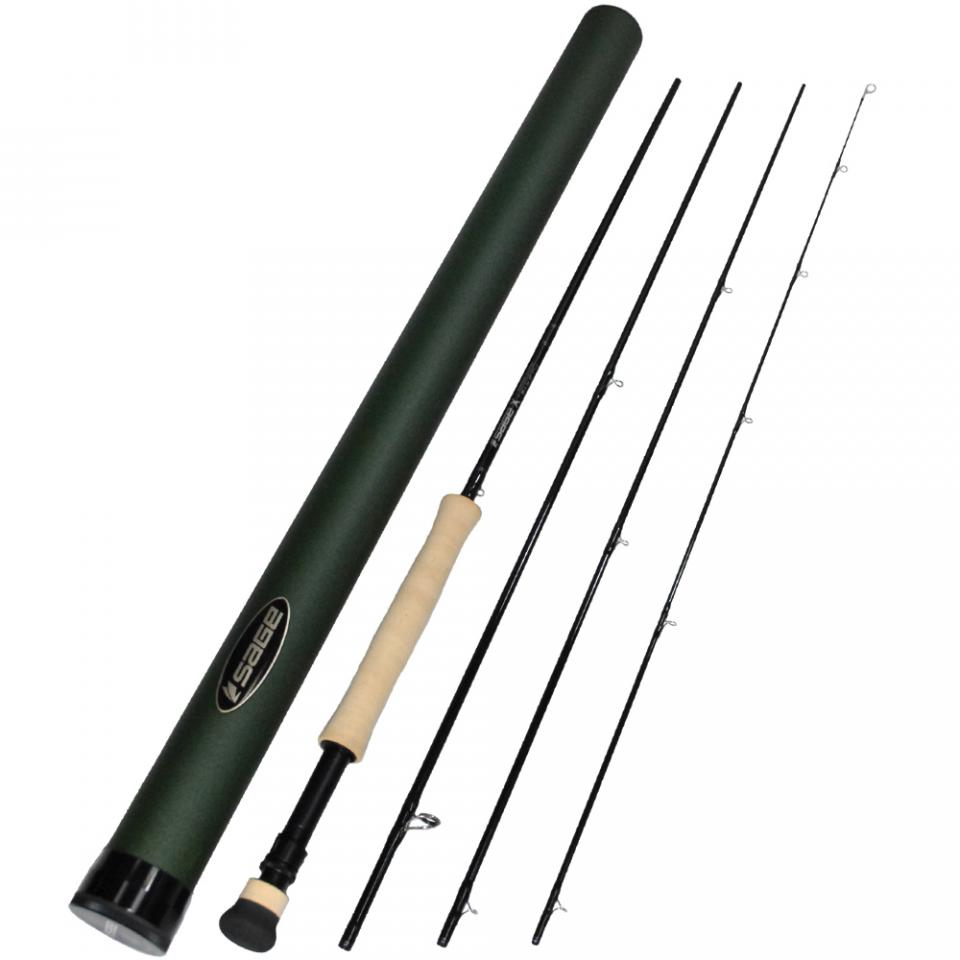 The top of the line from Sage, the X 8100 is the perfect single-hand rod for Steelhead. The extra foot of rod helps with mending and the powerful lower section of the blank helps to effortlessly perform roll casts.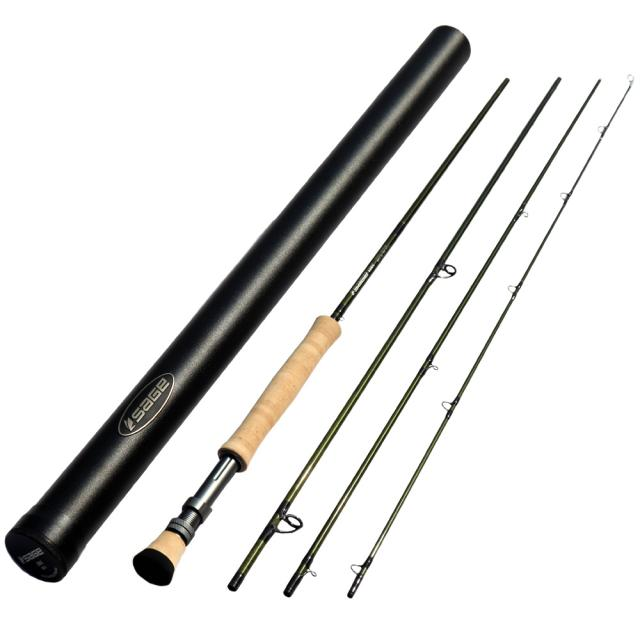 One of the newest rods in an impressive lineup from Sage, the 10' 8wt comes in at the very top of the Sonic line. The 8100 Sonic is ready to punch above it's weight class, this surprisingly lightweight rod generates stunning line speed to punch through those crisp, windy conditions during which Steelhead begin to run.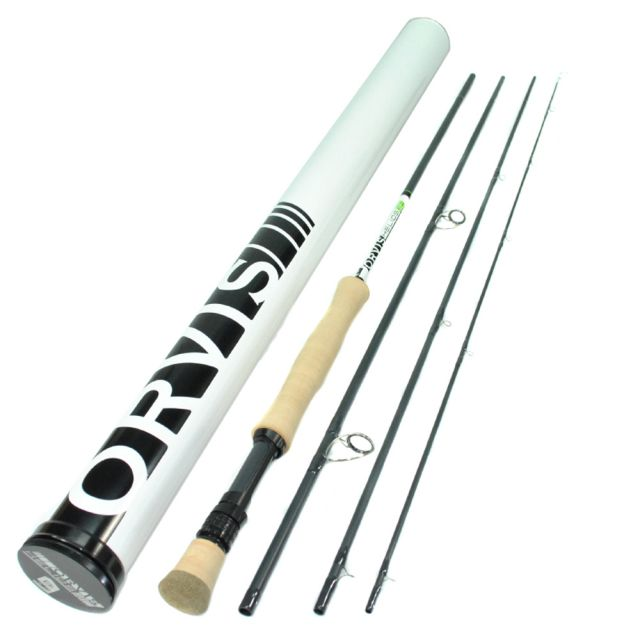 The 10' 8 weight Helios from Orvis throws tight loops with ease because of the progressive action in the rod which helps reduce variables in your cast. This is the rod that will deliver on exceptional accuracy on the water. With a strong profile, this generation of the Helios ranks way near the top of our list of the best single-handed steelhead rods currently on the market.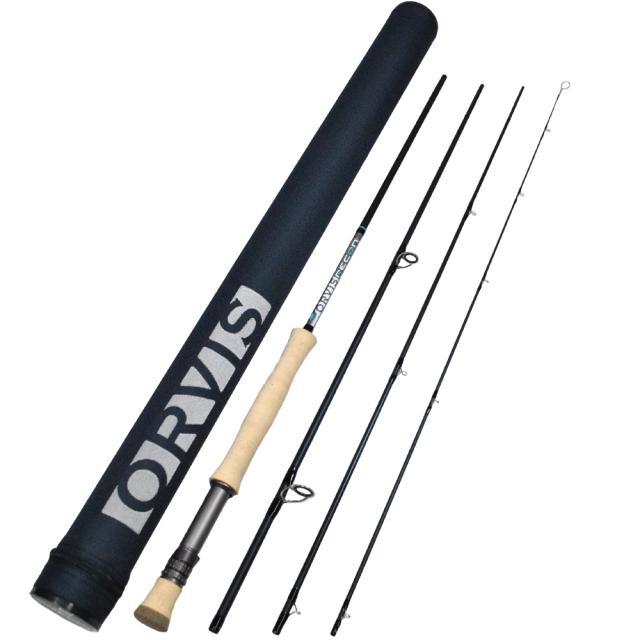 Redesigned in 2020 and utilizing technology borrowed from the Helios line, the new Recon is proving to be a workhorse in the mid-priced level of rods. With great accuracy and a powerful butt-section for lifting, this is a great rod to bring on your Steelhead trips when you need power and the ability to easily mend your line.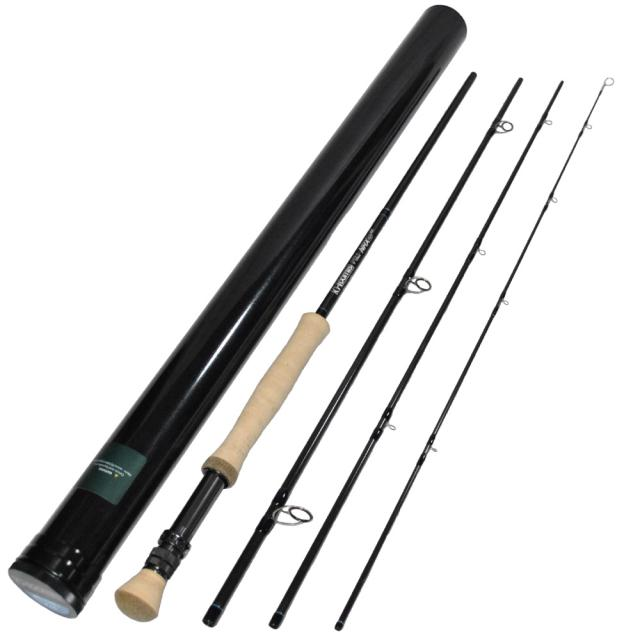 This fast-action rod from G. Loomis was designed to for power, speed, and loop control but does not sacrifice anything in your short game when you need to make those quick shots. The taper on the NRX was made for swinging large flies casting those heavy indicator rigs that you will need on the rivers where Steelhead run.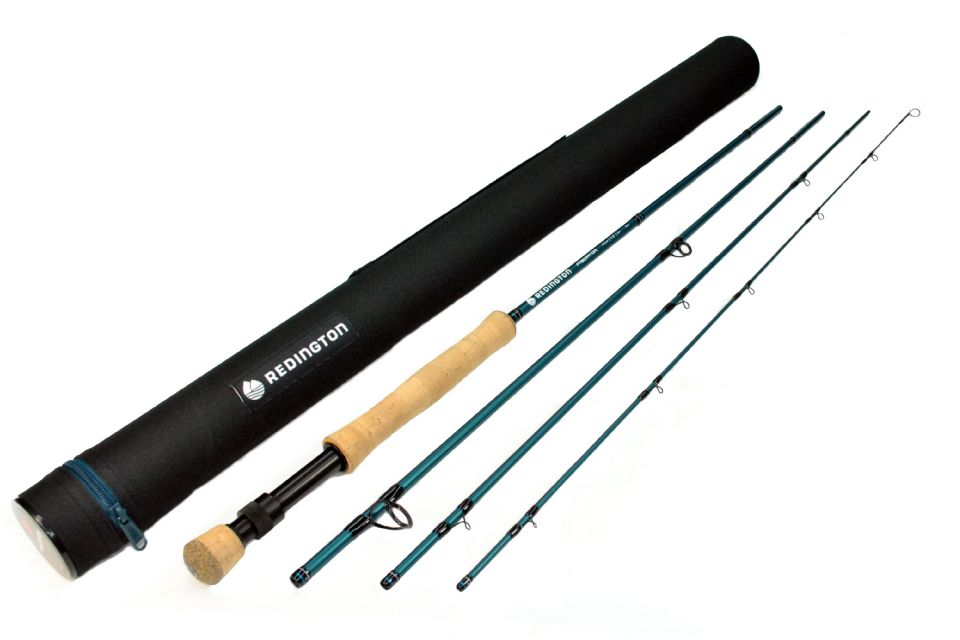 This versatile rod definitely punches above its weight when comparing itself to the more expensive rods on this list. The fast-action of the Predator line makes the rod perfect for launching directly into the wind. Load this rod with a RIO Outbound Short fly line and the Predator becomes a powerful weapon like no other.
Switch Rods

A great rod for all-around action that will be applicable for most Steelhead scenarios. The Switch rod will typically range between 11' and 12'6' long, the modern switch rod was designed for those rivers where you may have the trees right at your back and you do not have much room to maneuver. The primary goal of a switch rod is to allow the caster the ability to achieve maximum targeted forward distance with the least amount of expended energy, while maintaining a functional rod length for line management and fish fighting.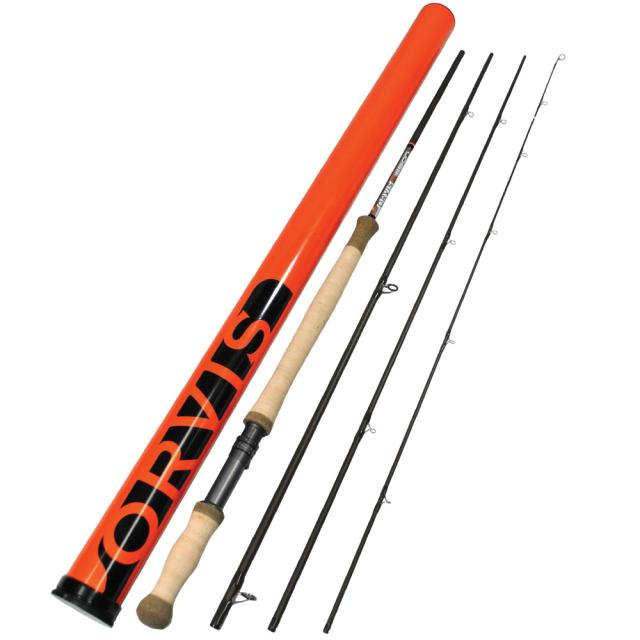 With exceptional dampening power, the Mission rod is all about putting more power behind your cast. The Mission line will give you phenomenal presentation while still allowing you to reach the far bank with impressive distance. Engineered alongside the Helios 3 line, the Mission rod comes at the top of the line among strong, accurate, powerful switch rods.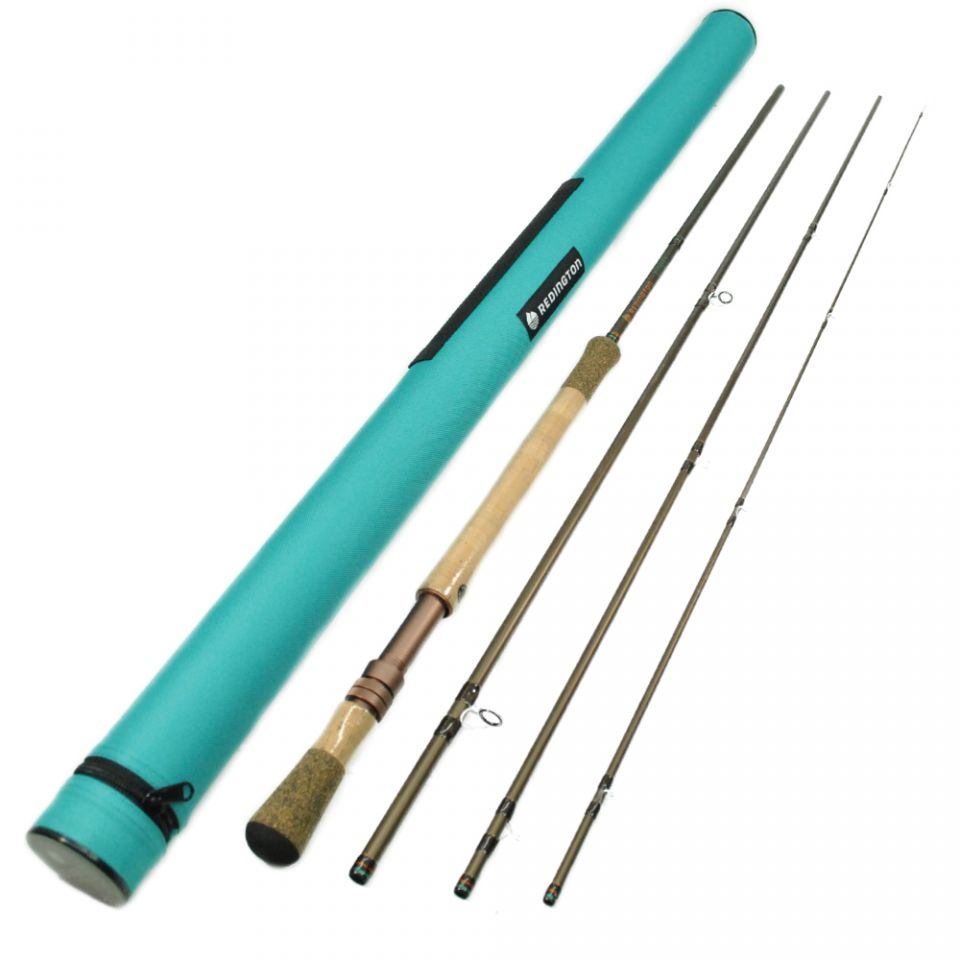 With a smart, matte bronze finish, the Redington Dually is certain to stand out on the water. Making improvements on their first Dually model, Redington has made as strong and proficient switch rod that won't break the bank for those anglers that are looking to get into Steelhead.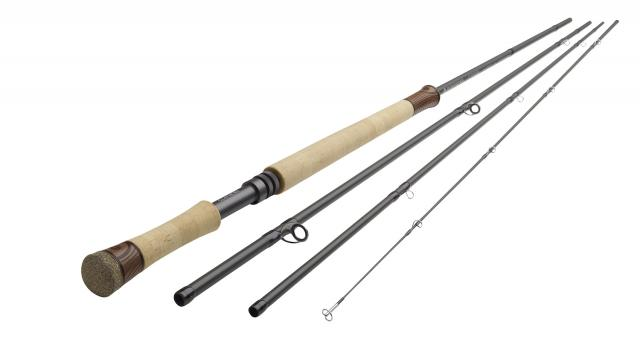 Drawing off of the success of the Dually II and the Chromer rods, Redington put together a supremely tough switch rod in the Claymore without having the rod feel like it weighs a ton. The Claymore will find itself at home making quick touch-and-go casts on rivers when you may not have much room for any back casting motions. The matte grey blank and polymer-tipped corks make this rod an eye-catching rod that has the performance to back up it's looks.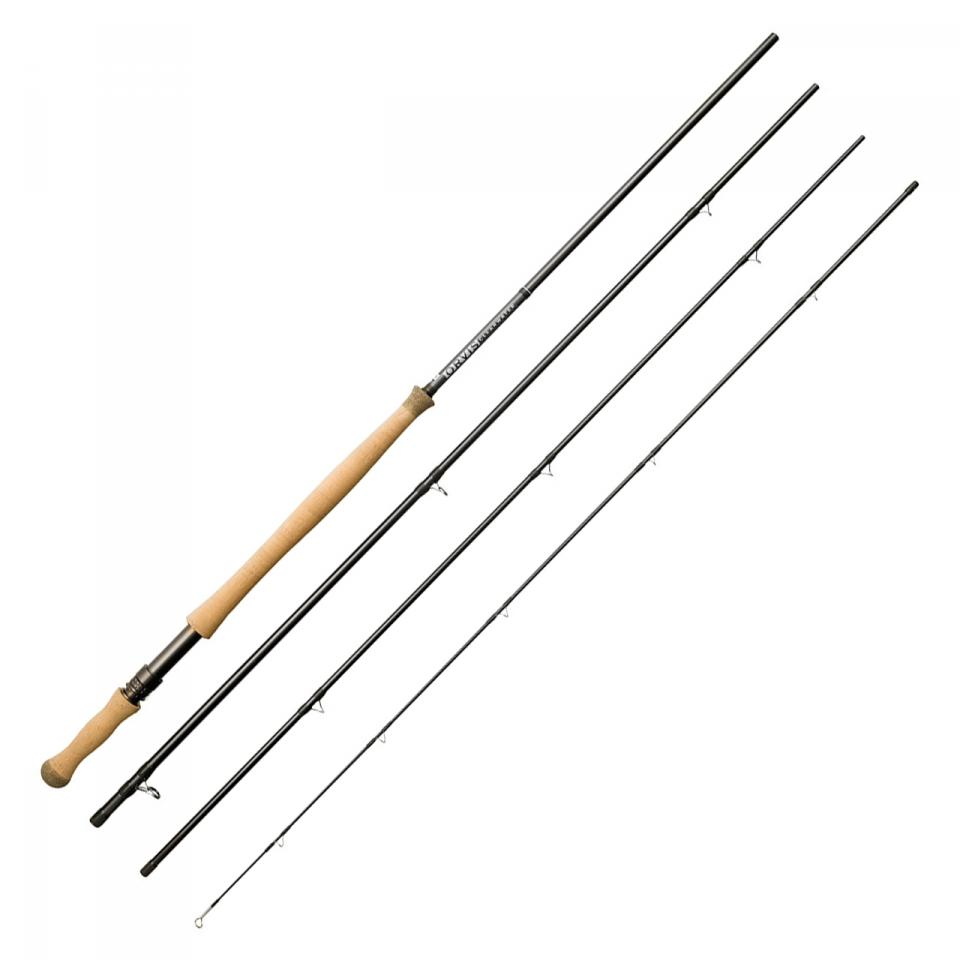 Like other models in the line, the Clearwater Switch rods represents one of the best performance-to-price ratios available today. This fast-action rod will surprise many with a fast recovery and accuracy to match. Backed by Orvis' 25 year warranty, the Clearwater represents an affordable entry point for many into Steelhead but is backed up by great performance.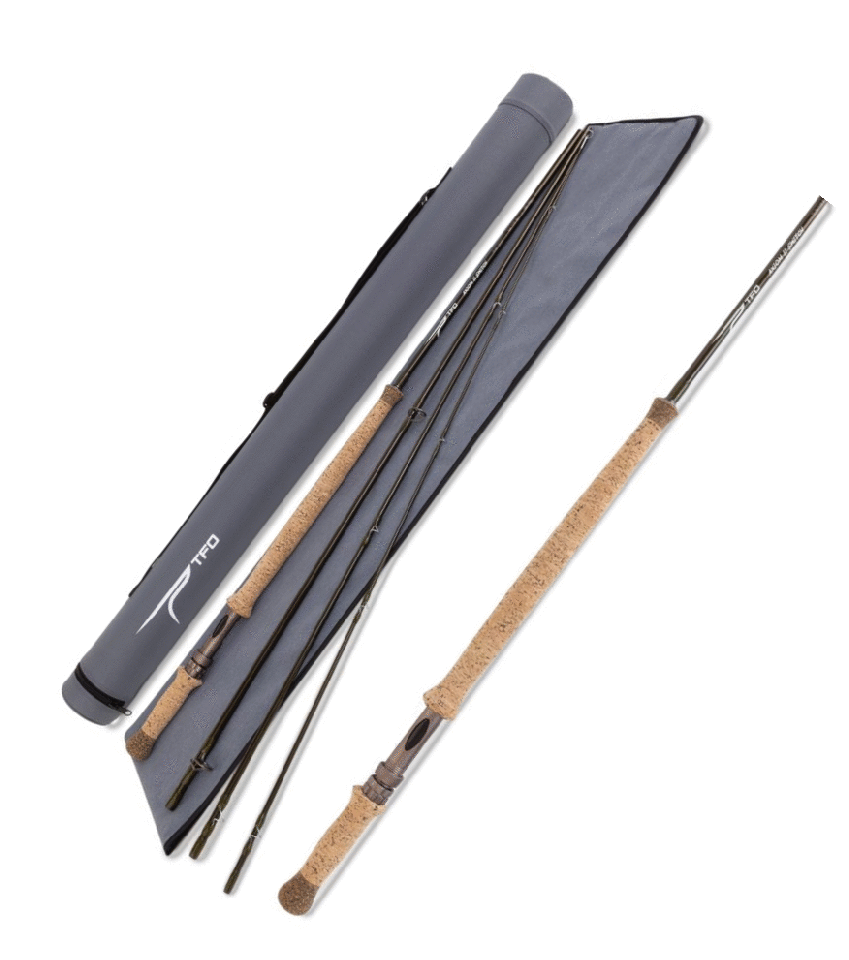 Building off of the popular Deer Creek series of switch and spey rods, Temple Fork has built up the Axiom II lineup to included two-handed rods. Featuring TFO's proprietary kevlar application, the Axoim II Switch rod is ready to put a hurting on the steelies without putting a hurt on your wallet. Backed by TFO's no-fault lifetime warranty, this is the rod that will not give up on you when you need it most.
Spey Rods
Typically ranging between 12 and 15 feet in length, spey rods are designed for to tackle those Steelhead on the opposite shore on those especially wide rivers. Steelhead love to cling to the shores where the slower current offers them easier travel while also being in the shade and protection.

Sage X 14' 7wt Spey Rod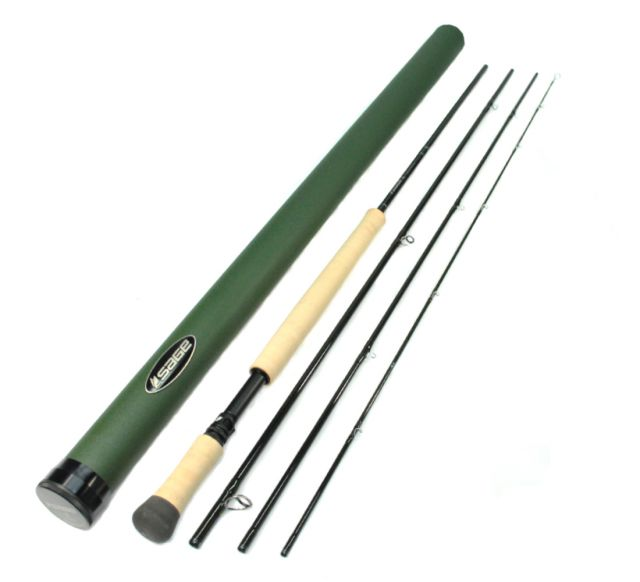 Pair this with a Skagit or Scandi shooting heads or a traditional spey line with tips you have a fishing machine. The slightly longer rod is better for larger rivers where casting scenarios of 50-90ft are more common. The spey will have the backbone, accuracy and the action/feel to command the water. The 7wt is the best all around light freshwater rod for everything besides King Salmon.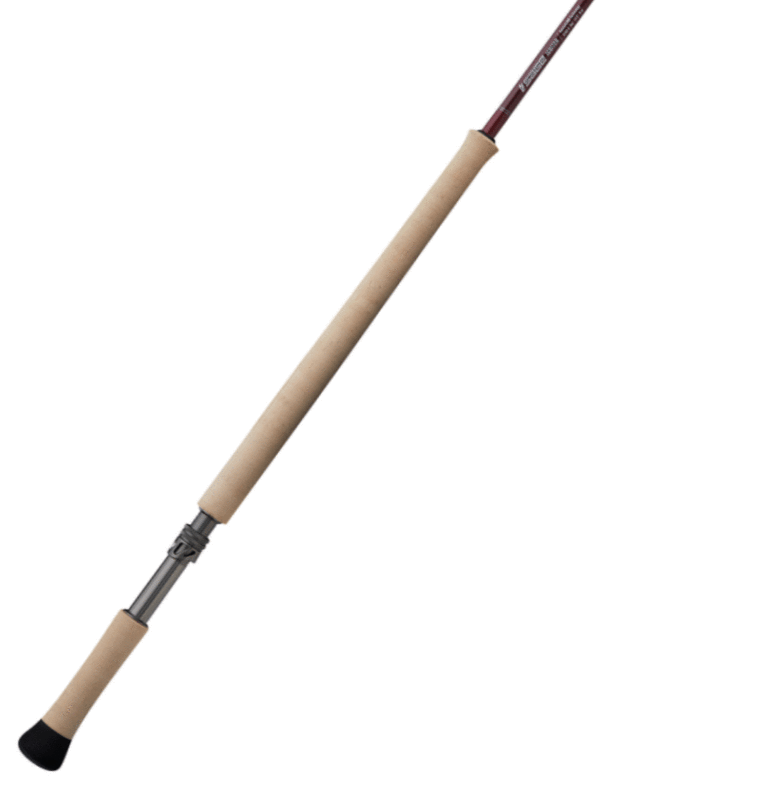 The Igniter Spey 8wt is an incredibly powerful tool, that will effortlessly cover more water than any other 8wt spey rod, and will easily handle bulky streamers, weighted flies, and throw bullet loops extremely long distances. If you are looking for the perfect all-purpose, big water steelhead spey rod, look no further.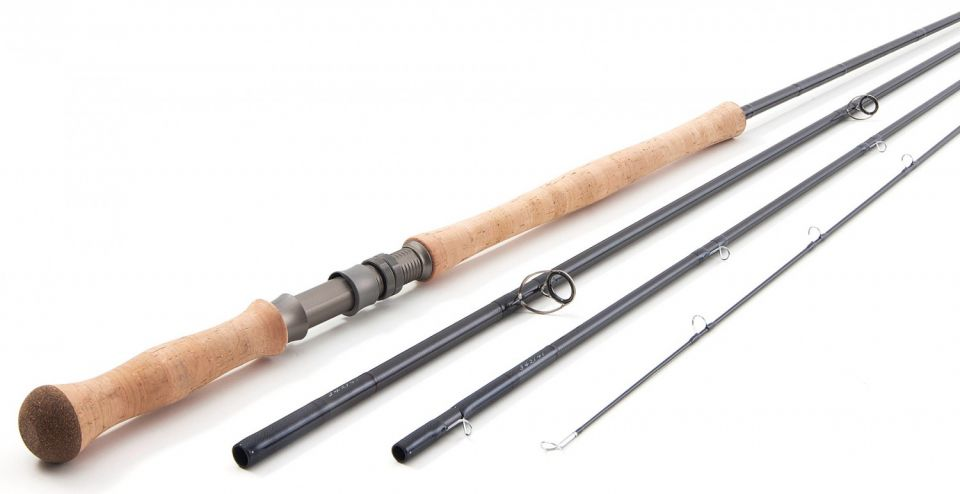 Building off of the incredibly popular Radian series, the T3H delivers power smoothly and load progressively so whether you're fishing a close lie against the bank or a seam on the far side of the river, the T3H two handers maintain their feel and loop control exceptionally well.


G Loomis Asquith 13' 7wt Spey Rod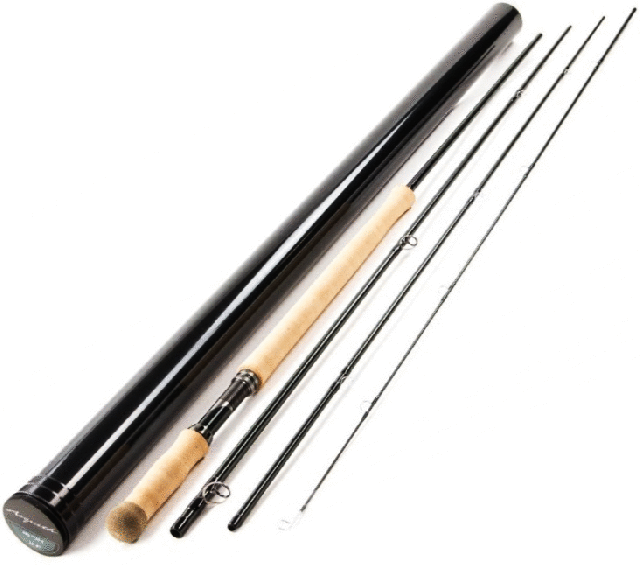 This is truly the lightest, most technologically advanced spey fly rod on the market. The Asquith spey is the ultimate balance between power and feel, and fishes as well in close as it does at long distances. The Asquith Spey is a fast-action spey rod that can generate incredible power, so it is great in situations where fast line speeds and accuracy are a necessity. This also means that it excels in windy conditions or when long casts are required.

Clearwater 13'6" 8wt Spey Rod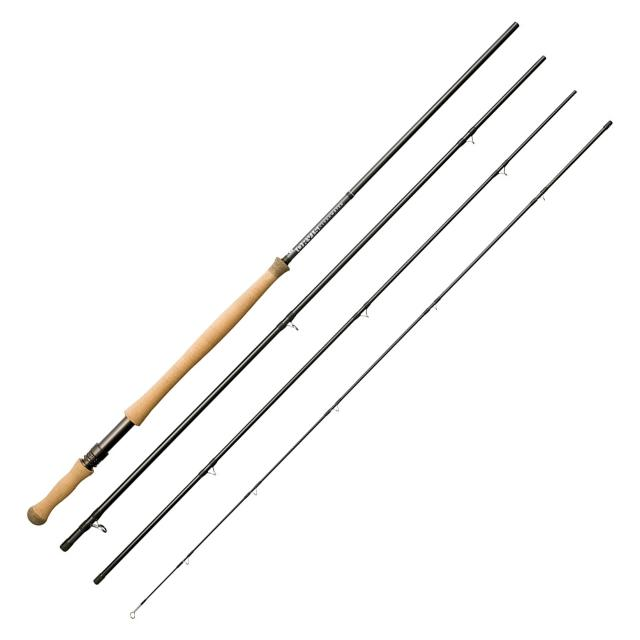 The Clearwater 1368-4 is the perfect introduction to learn two-handed casting and performs equally well using a variety of casting styles. The Clearwater Spey is perfect for swinging large indicator rigs, throwing big streamers, covering big water, and is equally at home in fresh or saltwater applications.

Reels
To accommodate the larger size of Steelhead fly lines, it is typically wiser to choose a reel that it one to two line sizes larger than the rod and line. As such it is common to pair a 9/10 reel with a 7 or 8 weight rod while targeting Steelhead. Choosing a slightly larger reel than the weight of your rod will also balance out switch rods and spey rods, which typically range between 11 feet all the way up to 15 feet in length.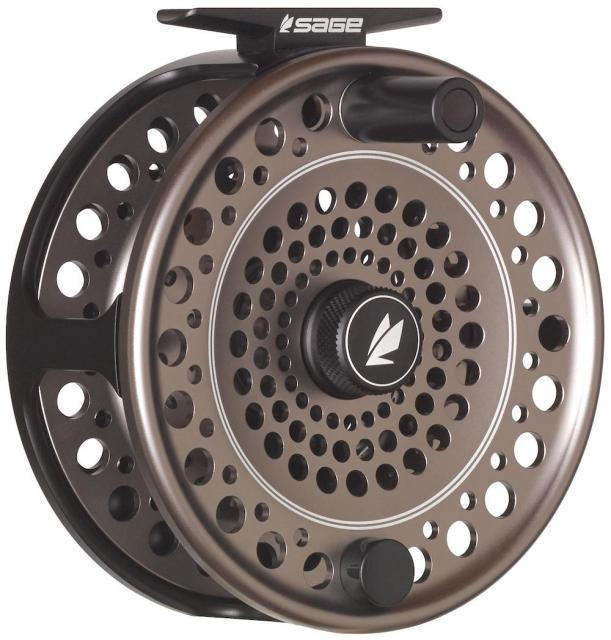 With two sizes available, a 6/7/8 and a 7/8/9, the Sage Spey will find applications in both summer- and winter-run Steelhead. The Sage Spey features a timeless looks but comes in at the top of the group in terms of performance. The large arbor will pick up line quickly and the heft of the reel will help balance out those longer switch and spey rods designed for Steelhead.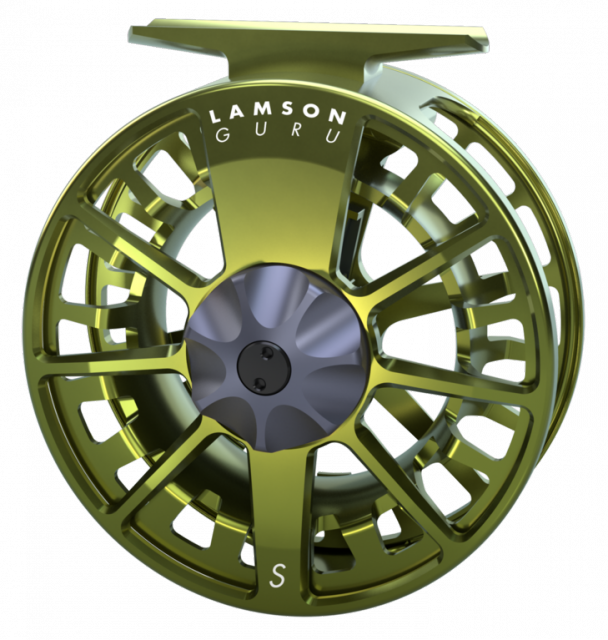 Dependability and durability best describes the Guru from Waterworks-Lamson. This bulletproof reel features a large-arbor and quick line pick-up while retaining all of that in a package that will put some stopping power on those large chromers.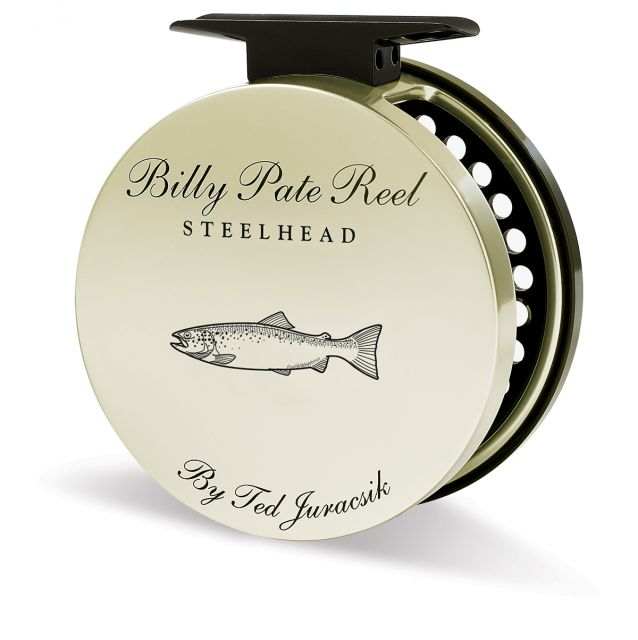 This custom version of the Billy Pate Bonefish reel features an engraving of a Steelhead rather than the standard Bonefish. This precision piece of equipment is designed and constructed to withstand the most demanding fly fishing environments. As with all reels that leave Ted's shop, the Billy Pate is virtually maintenance free.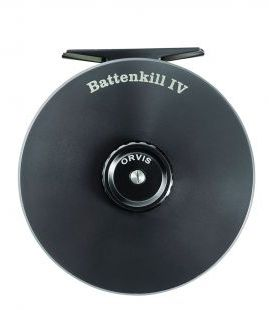 The classic looks of the Battenkill series has found a welcome home in this series from Orvis. The fully machined frame and spool offer the durability and performance expected in the Battenkill series while the mid-arbor and fully caged structure are perfectly suited for managing your line. There has been a long and historically successful line of Battenkill reels through Orvis history. Simple, proven, maintenance-free, and a great performance value.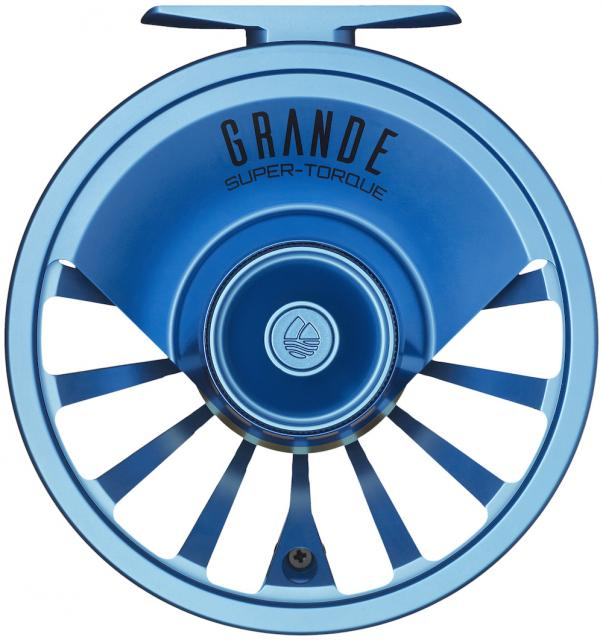 Fully anodized, machined aluminum reel that features Redington's new sealed super-torque carbon drag system that will knock out any fish you hook. After years of field testing, Redington bulked up the GRANDE with an oversized palming rim, increased backing capacity, and designed an easy to locate handle and drag knob so you can make quick adjustments in the heat of the battle.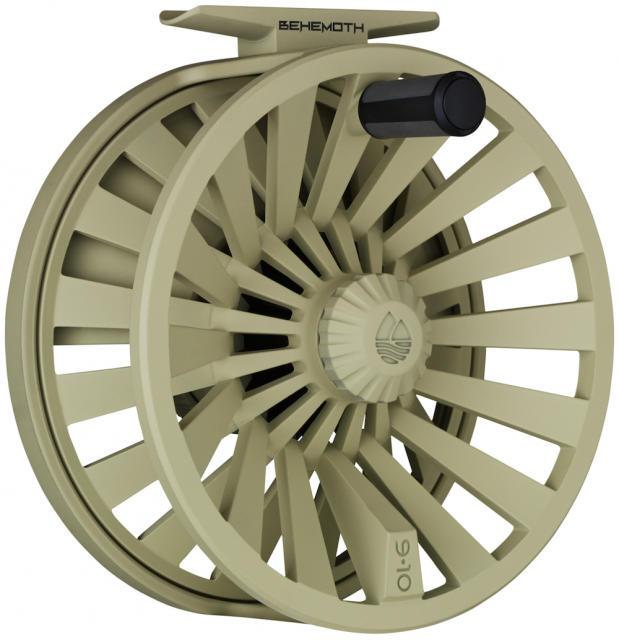 A huge favorite among our shop, the Behemoth boasts an extremely fast retrieval rate that make it perfect for those long fights. The Behemoth has a more than capable drag system to put some serious stopping power on those running chromers. The unique arbor of the Behemoth has made it a fan favorite among anglers targeting large prey as the design allows for increased backing capacity and quick retrieval.
Flies Selections
In addition to building our own Steelhead fly selection, ReelFlyRod is also proud to stock flies from the most recognizable brands. Fulling Mill, Rio,
Umpqua, and Rainy's all provide us with the top of the line flies that make up our ReelFlyRod selections.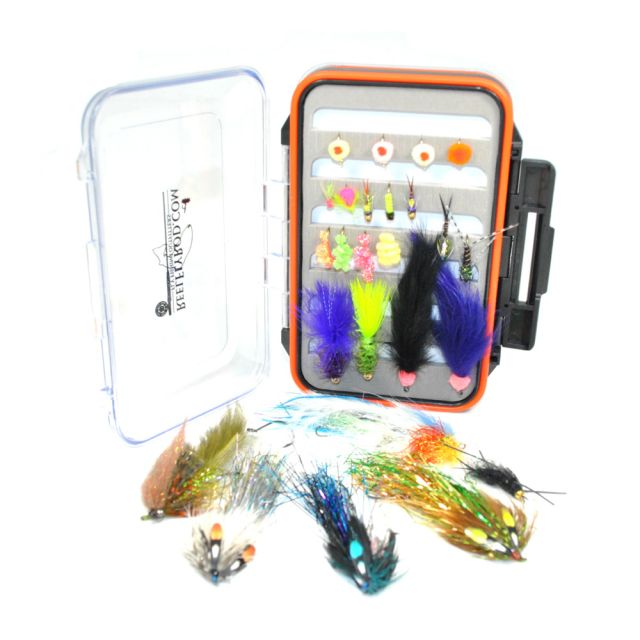 ReelFlyRod Ultimate Steelhead Fly Selection (24 Flies)

Rainy's Alaska All Purpose Assortment
Rainy's Steelhead Underground Assortment
Rainy's Alaska/Pacific Steelhead Fly Assortment
Umpqua's Great Lakes Guide Fly Selection
Umpqua's Great Lakes Deluxe Fly Selection
Umpqua's Alaska Deluxe Fly Selection
Don't see the rod or reel off which you want to build your outfit? You can either browse our selection of premade Steelhead outfits, or you can build your own personalized kit by selecting a rod, a reel, and a line with our Custom Outfit Builder. We will ship your new Steelhead outfit to you with backing, a leader, and your line all loaded up so it is ready to fish the minute you receive it.